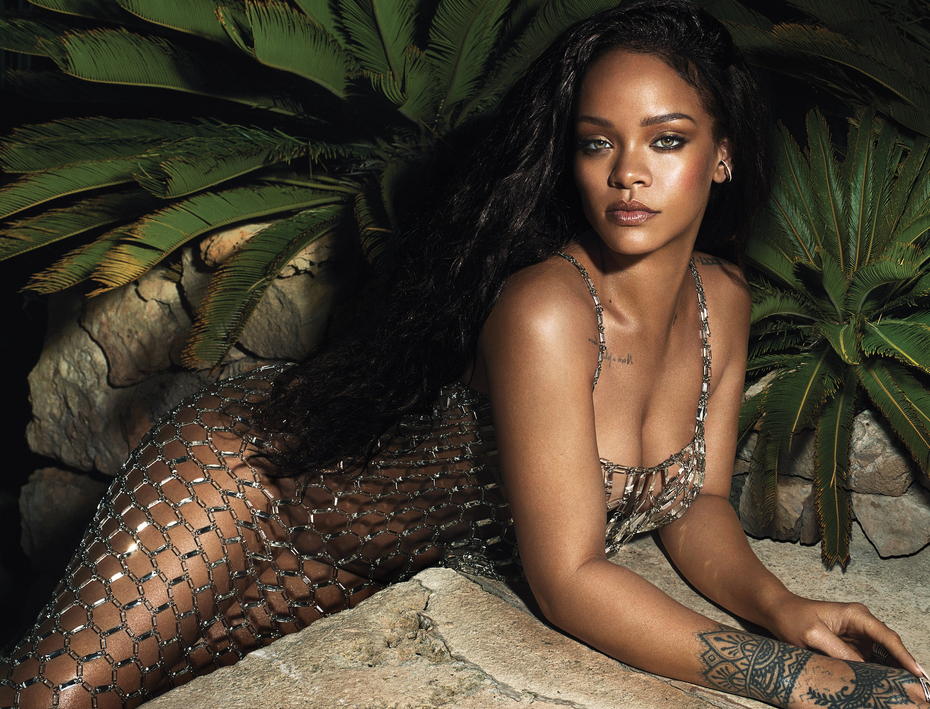 Rihanna is heating up the magazine circuit with a super hot cover and spread. Inside, she chats about her the status of her and Drake's friendship, she opens up just a little about her rumored boyfriend Hassan Jameel, what motherhood will be like once she decides to have a kid and she also gives us the 10-minute makeup tutorial we didn't know we needed. Get it all inside…
We know y'all probably get tired of reading this, but why is Rihanna so damn FLAWLESS?!
The Bajan beauty covers VOGUE magazine for the fifth time, and she's serving body and looks for the June 2018 issue. Shot by famed photographers Mert Alas and Marcus Piggott, the "Work" singer turns up the heat just in time for summer. In swimwear, silver, and sparkles courtesy of designers such as Chanel, Michael Kors Collection, and Paco Rabanne, the Grammy Award winner shines bright like a diamond.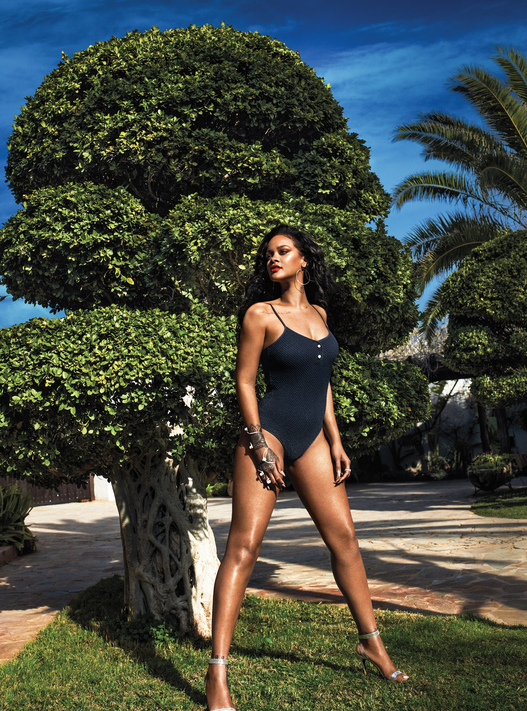 For the cover story, Rihanna gets candid about a number of things and we're almost shocked that she shared so openly. As you all know, there was a time when Rihanna and Drake were a "thing," fueling dating rumors as they were spotted damn near everywhere together. Things had seemed to be heating up between the two when Drizzy sang Rih Rih's praises at the 2016 MTV VMAs where she was set to receive the Vanguard Award. She said sitting through the Young Money rapper's speech was super uncomfortable for her.
She also shared she and Drizzy are no longer friends, but there's no beef.
"The VMAs is such a fan-focused awards show, so having that energy around me, and knowing the people who had received the award in the past, made it feel like a big deal," she said. "Waiting through that speech was probably the most uncomfortable part. I don't like too many compliments; I don't like to be put on blast." When I ask about the current state of their friendship, her attitude is sanguine. "We don't have a friendship now, but we're not enemies either. It is what it is."
Not mad at that. We're sure her rumored Saudi billionaire beau Hassan Jameel wouldn't approve of his woman getting closer than close to Drizzy with his womanizing reputation.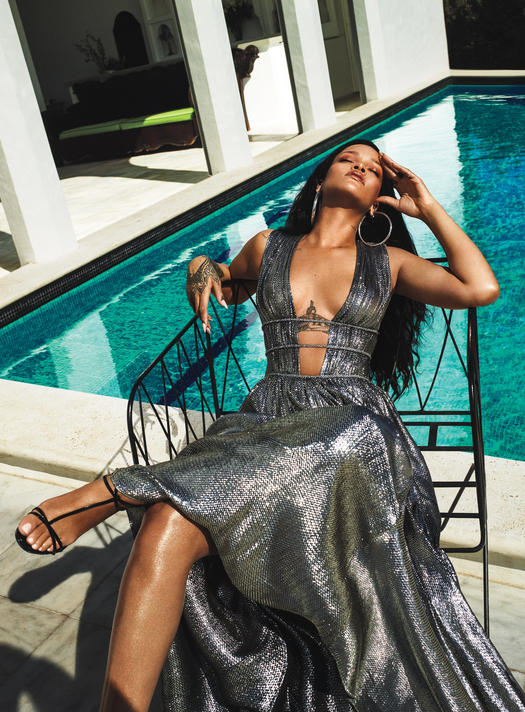 Speaking of Rih's love life, she sort of talked about feeling guilty when she takes time "off." We can't help but assume she's referring to taking time off to spend with her man.
"I used to feel guilty about taking personal time, but I also think I never met someone who was worth it before."
She never mentioned his name, but we can read between the lines. Finally, the 30-year-old singer, who has been in the spotlight since a teenager, has found a balance between work and her personal life.
"Even mentally, just to be away from my phone, to be in the moment, that has been key for my growth," she says. "Now, when I come to work, I'm all in. Because before you know it, the years will go by. I'm glad I'm taking the time. I'm happy."
Aww! We're so happy to hear she's happy!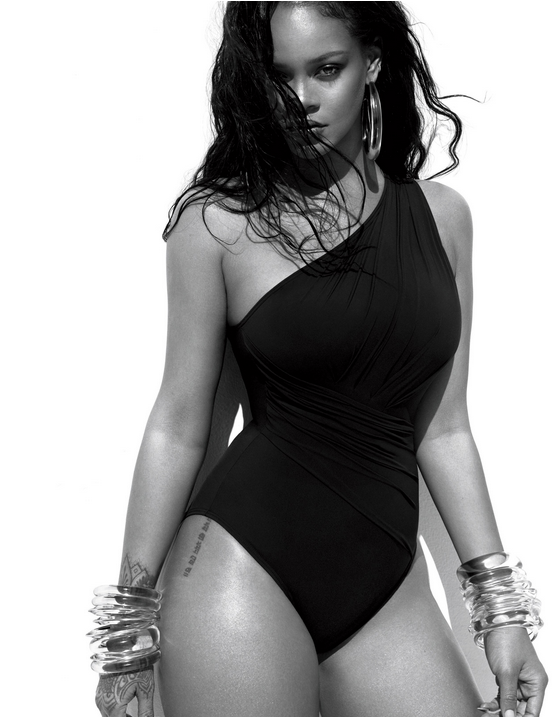 The Fenty Beauty honcho celebrated a milestone birthday just a few months ago. She turned 30 on February 20th. This year, she celebrated her birthday differently than she has in the past. Chick is a party girl and known for trekking through the streets late night as she leaves nightclubs after a night of partying. However, she enjoyed an early night in bed for her 30th.
"OK, so now that I'm 30, are there things I'm supposed to do? Should I be worried? Should I be freezing my eggs? What do you do at 30?!," she asked.
Girl, join the club. Ha!
As she enters the Dirty Club, folks are likely down her neck about having kids because you know, that "biological clock" thing. She's in no rush, but her maternal instinct is so obvious, especially when she's looking after her cousin/niece Majesty.
"I'm not gonna be able to take my eyes off my kid. I know that already about myself," she shared. "They're going to have to force me to hire a nanny."
We believe her too. You can read her full interview here.
Watch Rihanna's quirky makeup tutorial (using her Fenty Beauty products) that we didn't even know we needed:
Take notes ladies (and some gents)!
Photos: Mert Alas and Marcus Piggott via VOGUE