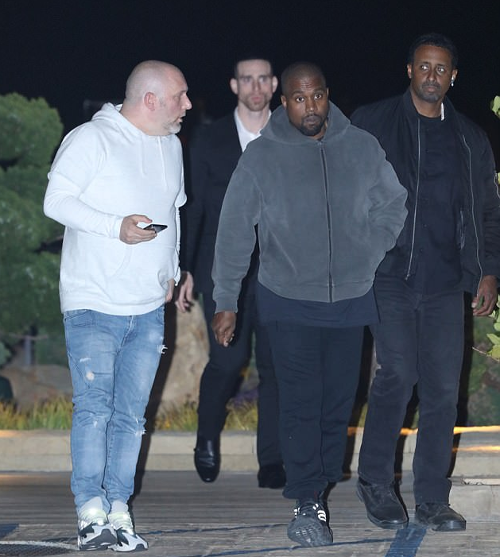 Yeezy Mania continues as Kanye West keeps his presence known on social media ahead of dropping his new album. He met with black conservative Candace Owens over the weekend. Then, rap legend Daz Dillinger put out a "crip alert" against Ye. Get it all inside…
Kanye West has a new album coming out, so he was quite busy this weekend for his guerilla style promotion. But before we get into what the "genius" was up to this weekend, we must first address this "Crip Alert" rapper Daz Dillinger issued against Kanye.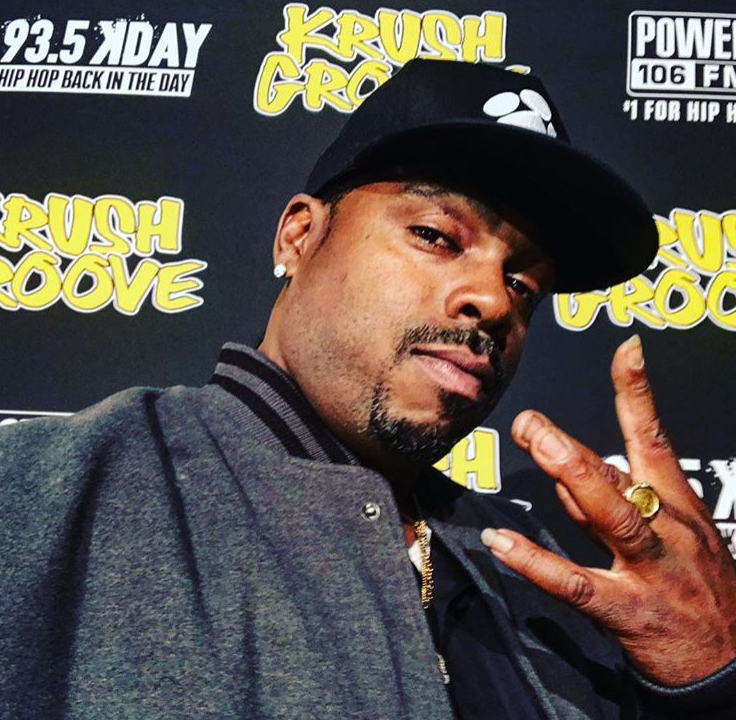 Yesterday, Tha Dogg Pound rapper hopped on social media and put a call out to all of Crips in whoop Yeezy's a** on site. Why? Well, he's hot with Ye over one of his new lyrics in "Ye Vs The People" (which he released over the weekend) where he apparently compared gang truces to conversations between political parties.
"Like a gang truce, the first Blood to shake the Crip's hand," Yeezy raps on the track.
Well, Daz wasn't feeling it and he made it known. He banned Ye from Cali, except Calabasas. He told him he better stay there and he better not catch him anywhere else in Cali or in concert…or else. He said Ye is just like Samuel L. Jackson's "Uncle Tom" house slave character Stephen in Django.
"We got a Crip Alert on Kanye," Daz said in the now deleted video. "You don't speak on Crip gods n*gga. All the Crips out there, you see that nigga, bang on his a**. F*ck his a** up. F*ck Kanye West up. LBC for life."
Sheesh. Check it:
Now, the Sheriff's Department is looking into the video to determine if there's a "prosecutable crime." In the meantime, Ye has beefed up his security detail in a major way.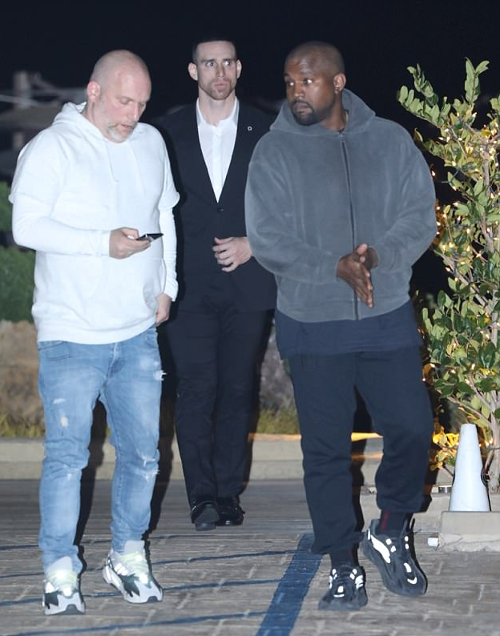 Three bodyguards surrounded the 40-year-old rapper as he stepped out for dinner in LA with a male friend Monday night.
Before his "beef" with Daz...
Woah, looks like my pals @realcandaceO and @charlieKirk11 hanging with @kanyeWest yesterday. This should be interesting! pic.twitter.com/a57WvclmCh

— Donald Trump Jr. (@DonaldJTrumpJr) April 30, 2018
Over the weekend, "freethinker" Kanye West met up with black controversial conservative pundit Candace Owens and Charlie Kirk, the 24-year-old founder of Turning Point USA, a right-wing nonprofit conservative youth organization with a mission statement of "enlightening" university students on "true free market values." Candace is Turning Point USA's communications director.
After the meeting, Ye posted up a snapshot of what they chatted about during the meeting. Read it below if you can make sense of it:
Candace Owens wrote this at the Office yesterday pic.twitter.com/3utFm74k75

— KANYE WEST (@kanyewest) April 30, 2018
Umm...OK. Good luck trying to figure that ish out.
He also FaceTime'd HOT 97 radio personality Ebro to show him who he was meeting with, but Ebro was not impressed in the least bit:
Also, Dr. Jan Adams - the surgeon who operated on Kanye's mother before her death -- wrote an open letter in response to Ye saying he was going to use his picture for his album cover. Here's what Dr. Adams said and Yeezy's response below:
Open letter from Jan Adams This is amazing. Thank you so much for this connection brother. I can't wait to sit with you and start healing pic.twitter.com/rlRGBZObOF

— KANYE WEST (@kanyewest) April 30, 2018
Before he drops his full LP next month, Ye gave fans a behind-the-scenes look at the making of his track "Ye vs. The People," featuring T.I.:
Kanye gives us a behind the scenes look on the making of "Ye vs. the People"

Check out the whole video on https://t.co/TpuIcxlU1Ipic.twitter.com/BBkBoVuV6R

— Def Jam Recordings (@DefJamRecords) May 1, 2018
By the way, did y'all listen to that "poopidty scoop scoopidy poop" mess on Ye's new song "Lift Yourself?" Chile…
Photos: Splash