Tonight's episode of "Love & Hip Hop: Atlanta" is going to be an explosive one. Peep all of the upcoming drama, plus grab your tissues because this new Whitney Houston documentary will have you in tears. More inside…
Things are heating up in the "A!"
"Love & Hip Hop: Atlanta" star Tommie Lee keeps some type of drama going in her life. If she's not fighting with her mother, she's fighting in the streets and getting locked up. Chick always has something going on and it could be due to her alcohol addiction.
Since she made her debut on the show, Tommie hasn't hid the fact she has a problem with drinking. She can be the nicest person, but when she drinks she turns into a different beast. Her "drunk" behavior is starting to cause major problems in her life and tonight we'll see her try and get a handle on it.
Oh…and this is going to in the new season as well….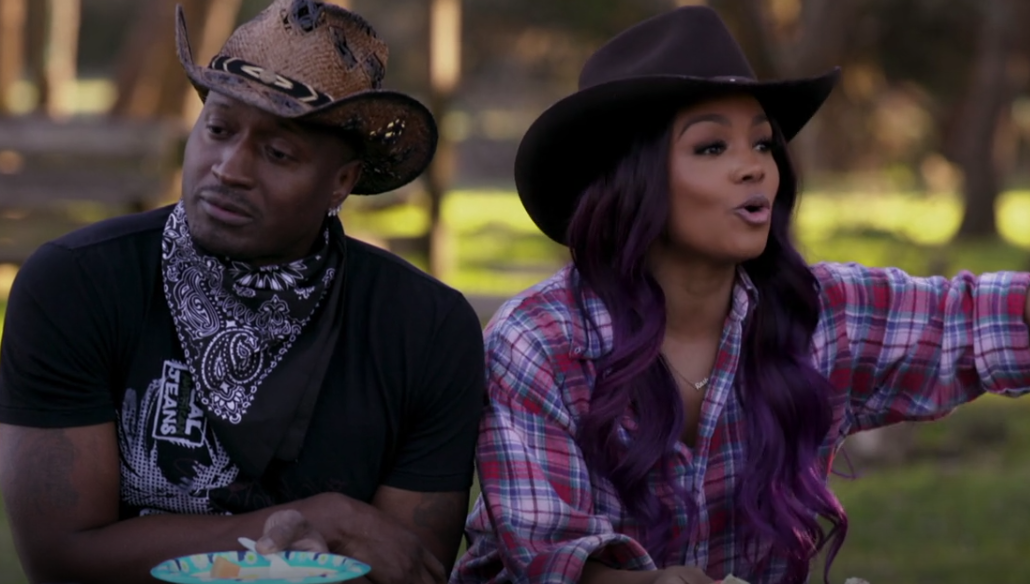 Looks like Rasheeda and Kirk Frost are working on their marriage….or at least seem cool, sitting next to one another. Rasheeda said she wanted to put together a trip to a Dude Ranch where everyone can come together and squash any beef they may have with one of their co-stars. We assume her "beef" with her cheating, make a baby with another chick and try to deny it husband is included.
However, ish turns left when Louisiana rapper Tokyo Vanity and Dancehall superstar Spice get into a brawl. It is alleged Spice hooked up with Tokyo's man.
Peep the trailer below:
A new episode of "Love & Hip Hop: Atlanta" comes on tonight at 8/7c on VH1.
In movie news...
Grab your tissues! 
A new trailer for an upcoming documentary about the life of Whitney Houston has been released and it'll have you all in your emotions. Seeing old clips of the late singer really brings back memories of when we all had the pleasure of hearing "The Voice" live.
WHITNEY, directed by Kevin Macdonald, will have its world premiere at the 2018 Cannes Film Festival out of competition. It's being executive produced by Nicole David, Pat Houston,
 Will Clarke, Andy Mayson, Mike Runagall, Zanne Devine, Rosanne Korenberg and Joe Patrick. It features interviews from her family and friends, including Whitney's godmother/singer Dionne Warwick. Peep the trailer above.
WHITNEY hits theaters July 6th. We'll be in someone's movie theater watching when it does.
Photos: Screenshot