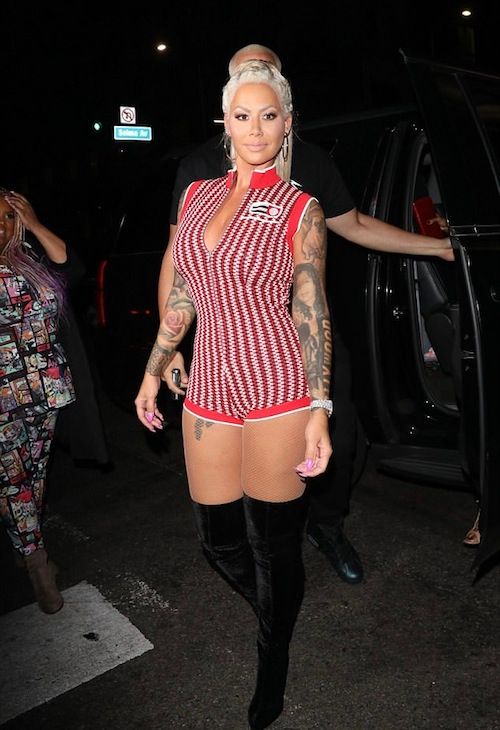 Amber Rose says if you not supporting your bestie the way she supports Blac Chyna, y'all not real friends. Peep pics of the blonde bombshell speak at Chyna's women empowerment luncheon before shooting her shot at Nicki Minaj. Also, Chy and her 18-year-old boy toy get kissy. Get it all inside…
Amber Rose keeps a busy schedule with her many projects and endorsement deals. But, she's never too busy to support her bestie Blac Chyna.
The 33-year-old stepped out with her son Sebastian Thomaz in L.A. to attend Blac Chyna's LASHED Ladies Luncheon in L.A. yesterday. One thing we can say about these ladies is that they have each other's back to no end. They're always showing up at each other's events and promote each other's businesses/projects.
Despite however you feel about Amber and Chy, it's nice to see two women in the spotlight encourage and motivate one another.
For the luncheon, the "Hot To Be A Bad B*tch" author rocked a floral crop top to show off her abs paired with some distressed jeans. Peep the pics here.
Inside, Amber hugged Chyna when she saw her, but Bash didn't want anything to do with her:
And here's Amber speaking to the ladies during the event: 
After the event...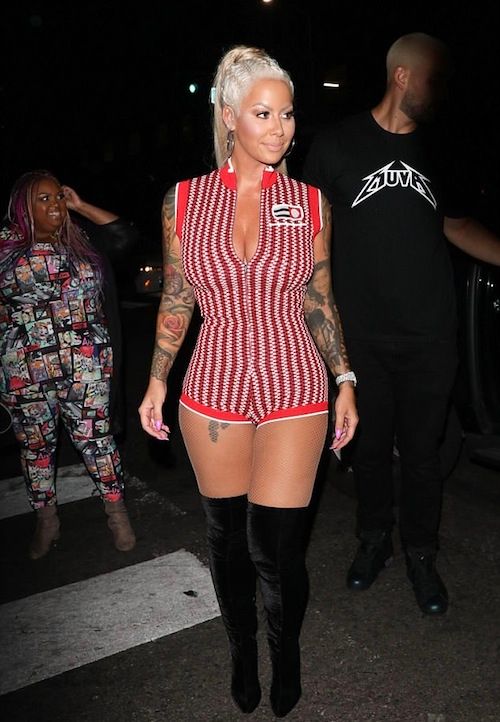 The Slut Walk creator whipped out her long, platinum blonde wiggery and a mini dress to party it up with Chyna at Argyle in Hollywood.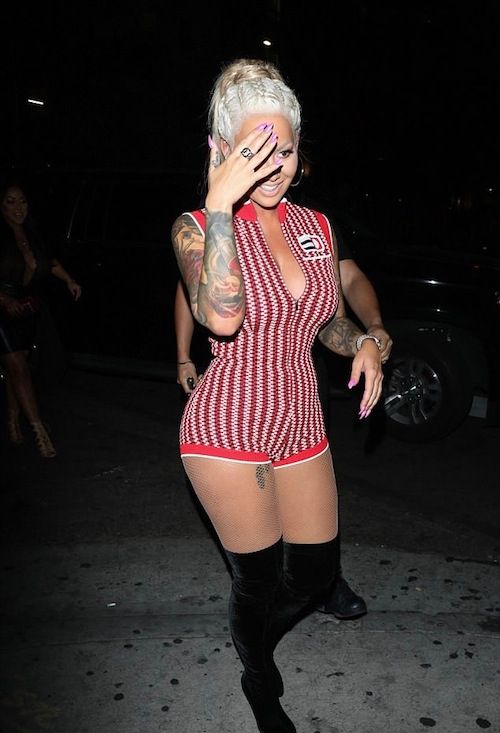 She posted the video above with the caption, "If your friends don't hype you up like this they're not your real friends #barbietingz"
Wait...back at Chy's event...
The 29-year-old LASHED Boutique owner and her 18-year-old aspiring rapper boyfriend YBN Almighty Jay are still going strong. They got kissy for the paps outside of the luncheon yesterday.
We guess...
Oh, and then this happened...
Amber got busy finding the 21 Savage rebound. She playfully tried her hand at Nicki Minaj. Ha.
Photos: Splash/Instagram