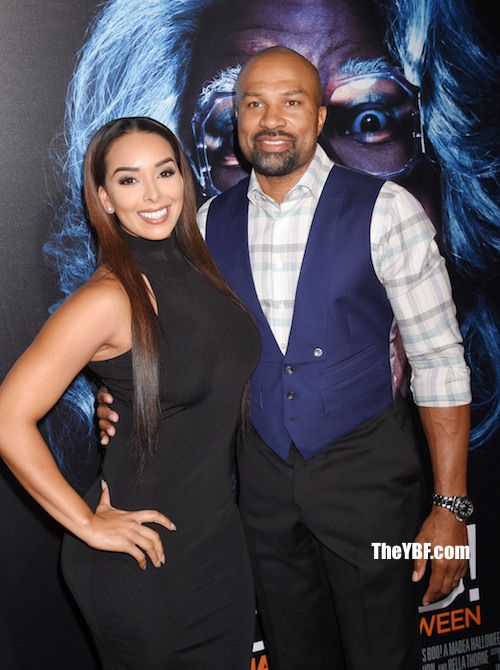 Derek Fisher popped the question to Gloria Govan, and now they're engaged!  Some women - cheaters or not - get all the luck.  Deets inside...
Congrats are in order for former Lakers head coach Derek Fisher and former "Basketball Wives: LA" star Gloria Govan!
The sports analyst popped the question to his boo of 3 years at their - yes, THEIR - L.A. home on April 7th.  And now the pics are out.
Reportedly, Derek had Gloria's friends take her out for the day while he decorated the house, and he got down on one knee when she returned while surrounded by flowers, candles and a romantic setting.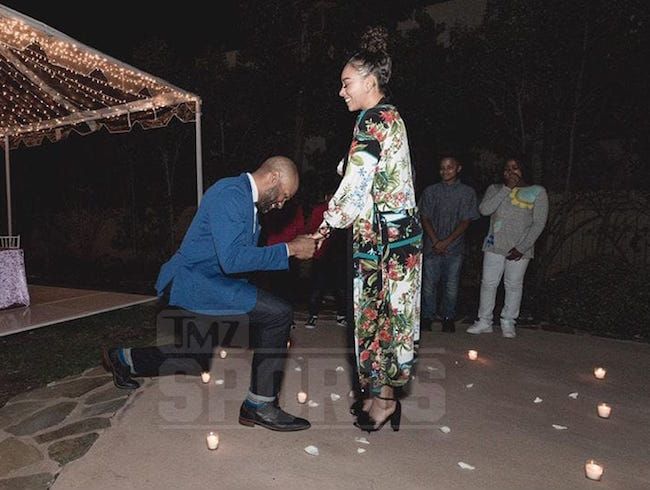 As for that gorgeous ring: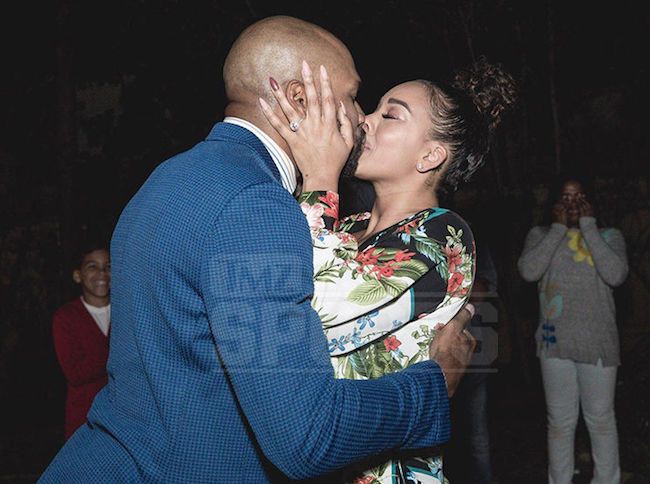 We guess Derek's ex-wife might be asking for a child support increase soon.  Hmph.
Derek and Gloria have been through it all - Glo's ex-husband/Derek's former Lakers teammate Matt Barnes literally chasing Derek down the street and beating his a**, Derek getting a DUI in Matt's SUV while with Gloria, and plenty cheating accusations from at least one of their exes.
Derek and Matt are also "cool" now.
Now they're about to live their best life in their second marriages and a blended family with two kids each.  Derek seems to have bonded with Gloria and Matt's twins already.
Days after the propsal, Glora started posting ways she's getting ready for "the big day."  Now we know what that big day is:
Photos: InSTAR/Pacific Coast News/IG