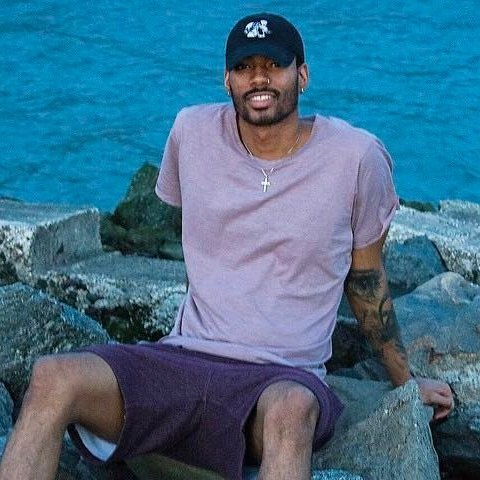 LA Fitness is coming under fire for an incident that went down in one of their New Jersey locations, similar to what happened in a Philadelphia Starbucks recently. Get those deets, plus see Ellen DeGeneres pour her heart out about racism to Van Jones inside…
Looks like we have another Stabucks situation!
A LA Fitness employee called the police on two PAYING black men, one of whom was a member for eight years, and now folks are calling for a boycott.
Last week, Tshyrad Oates and his friend went to the national gym chain in Secaucus, New Jersey. Tshyrad was attending on a four-day pass as his friend had been a member of the gym for years. For whatever reason, LA Fitness felt the men were in there illegally and asked them to leave.
In a Facebook post, Tshyrad explained what went down:
"After about a half hour I was approached by this same employee telling me that I had to leave or pay and I explained to her that I just signed in with her with the guest pass. She stated that it was my friend who did not pay (unaware that her manager had already signed him in with his membership pass). My friend stated to her that he is an active and current member and that his gym tag was in his locker. He felt racially profiled and embarrassed by the harassment of this La Fitness employee in front of other members at the gym."
He said they went back to working out and next thing they know two police officers show up questioning them on why they were there without memberships. They explained to the officers about the guest pass and then they re-scanned the friend's member tag in which it resulted in "current active status." After that, they went back to working out again, and then a LA Fitness manager walked up to them and told them to leave!
The guys told the manager they didn't do anything wrong and was asked why they were being asked to leave.
"2 mins later 5 police men show up asking us to leave," Tshyrad continued. "This La Fitness manager who refused to give us his reason to kicking us out, and refused to give us his name stated that I was banned from the gym and my friend's gym membership has been terminated effective immediately. This is ridiculous and the last video sealed the deal."
As all this was going on, Tshyrad had his phone out recording. Here's the footage he captured below:
LA Fitness released a statement to CNN apologizing to the men who were discriminated against. It was reported that the friend's membership was terminated and that both men had been banned from all facilities. However, the company said that's not true.
"Clearly, this is a longtime member, with a current, valid membership. We want to clarify that no membership was canceled and no one, including the member's guest, was banned from the club."

LA Fitness also said in the statement that a front desk employee was confused and thought the member was a guest. "Regrettably, from there our staff unnecessarily escalated the situation and called the police rather than work through it," LA Fitness said, adding that the company is "currently exploring potential training content and opportunities to better train our staff."

"We have spoken to the member to apologize and assured him that he and his guests are welcome in our clubs at all times."
In addition, all three LA Fitness employees who appeared in the video have reportedly been fired.
Sounds like the company is taking a page from Starbucks' blueprint. The coffee company is closing 8,000 of its stores on May 29th for "racial bias training" after two black men were wrongfully arrested inside a Philadelphia Starbucks. The manager who called the police on the patrons was "removed".
However, folks are still boycotting the gym:
Dear @LAFitness stop sending me emails to rejoin. After seein ur racist, horrible manager & employee at Secaucus, I'll never sign up again at your gym. Besides, @UFCGYM is waaayyy better. Fuck LA Fitness!

— Eric Wayne Morgan (@emorgan6009) April 18, 2018
Hi @LAFitness. Long time Atlanta member here. Well actually, not anymore. Be well. https://t.co/2KUoKPF5sb

— Trish (@StilettoRoyalty) April 20, 2018
I canceled my membership with them. Do not give @LAFitness your hard-earned money

— Pink Moscato (@DoverNurse06) April 19, 2018
So we have to ask, will you be boycotting LA Fitness as well?
Speaking of racism...
Talk show host Ellen DeGeneres recently welcomed CNN analyst Van Jones on her show to chat about racism in America.
Ellen brought up the insane number of police shootings of unarmed black men and boys and said she's ashamed to be a white person.
"I'm furious," she said about the police shootings. "As a white person, I'm ashamed."
The talk show host basically summed up all that we as black people have been saying for decades.
"I think, how is this possible that this keeps happening and nothing — there's just blatant racism," Ellen said.
Van credited the messed up way of thinking as a "glitch" in the minds of many people. A glitch though, Van?
He pointed out how white students at Yale University can use drugs regularly and receive little to no repercussions. However, it's a totally different story when black kids use drugs.
"Four blocks away, in the housing projects, kids were doing drugs and they all went to prison," Van said. "Because we have this brain glitch that says, if a white kid does it, eh, maybe they need a little bit of help. If a black kid does it, we've gotta punish them."
No lies were told there. Peep the interview above and share your thoughts in the comments!
Photos: Tshyrad's FB