Solange graces the cover of DAZED magazine's Spring/Summer 2018 issue where she opens up about how she gets in her zone to create music. See her cover and spread, plus her new, extra artsy dance video inside...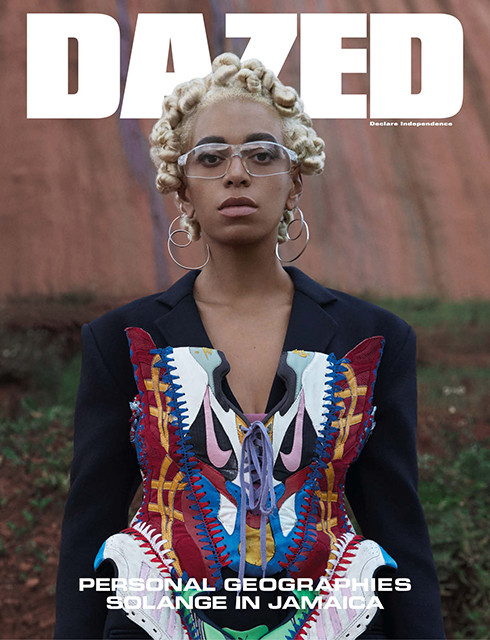 After rocking out on stage during Beyonce's EPIC Coachella performance, Solange graces the cover of DAZED magazine's Spring/Summer 2018 issue. And the eccentric free spirit pays tribute to her "spiritual home" in Jamaica. In the issue, the "Cranes In The Sky" singer pens a poetic seven-part thank you to Jamaica, sharing her favorite memories on the island, accompanied by a photoshoot shot on location.
You see, Solo has a special connection with Jamaica. Especially, St Elizabeth.
"I've spent two Christmases, one Thanksgiving, one breakup, one breakdown and one birthday in St Elizabeth," she reveals. "I've spent many a day on the beach, just my son and I, both of us reading and running and smiling wide in the sun, tasting the salt in the corners of our mouths."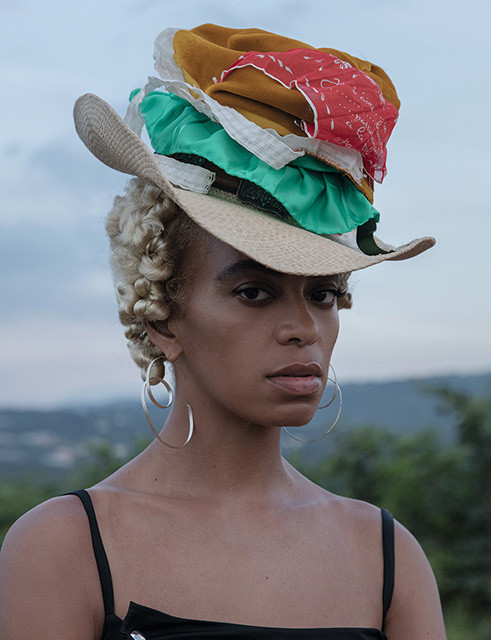 The Grammy Award winner has been spending a lot of time on the island as she creates new music. Once she gets in her zone, she says she always feels a bit "unbalanced." And that's probably a good thing because her album A Seat At The Table was FIRE.
"When I am creating new work, I always feel a bit unbalanced," she shares. "The circles get darker, my jaw a bit tighter, my hair less combed, my spirits more unaligned. I don't sleep very well. I'm always buzzing."
You can read her full interview when her issue is released tomorrow, April 19th.
Since she's always "buzzing" that means she's always working. And not just on music. She fully embraces everything artistic and she's now interested in "activating" spaces as she designs performances for museums and galleries.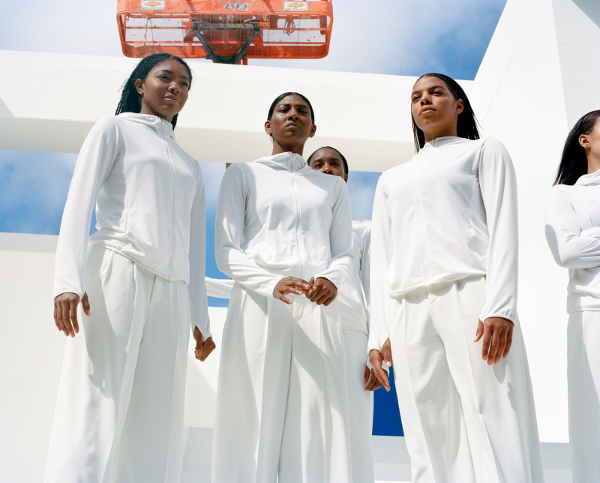 The 31-year-old singer-songwriter-turned-artist is taking her visual art game to the next level. She recently premiered her new visual art piece -- interdisciplinary video and dance performance – at Los Angeles' Hammer museum.
The visual art piece highlights a new sculpture, titled Metatron's Cube, that she conceptualised and created to create. The cube will travel across the nation to be put on display.
Solo described the piece to DAZED in a statement where she said:
"In the past I have designed my sets and sculptures to exist in relationship to my performance pieces. I'm excited about transitioning into creating larger scale works that have the duality of existing as part of a performance and then as a standalone sculpture that can be engaged with by the public. "It was important to me to make the piece modular so that it can be quickly assembled in different landscapes allowing people to have individual interactions and experiences."

"Metatronia explores the process, and mapping of creation," she said. "The piece is an exercise on following the intuitive force that guides us, helping us to create space, and silence the mind to create the work. Continuing my practices and interest in exploring the relationship of movement and architecture as a meditation, Metatronia centers around building frequency and creating charge through visual storytelling."
Solo directed the dance video in partnership with Uniqlo. And of course, she choreographed the dance routine (in collaboration with Gerard & Kelly) that features dancers from California State University.
Check it:
Watch Solo's Metatronia here.
Photos: Jackie Nickerson via DAZED/ Tyler Mitchell