Starbucks is trying to make everything right after two black men were arrested for, well, simply being black. Get the deets on how the coffee company is addressing the issue, plus see how Omega Psi Phi Fraternity, Inc. is rallying around one of the arrested men inside…
Apparently, black people can't even sit in Starbucks without getting arrested these days.
Two black Philadelphia men were hauled off in handcuffs after a Starbucks store manager called the police on them for "trespassing." According to reports, the two men were sitting inside the Philadelphia Starbucks while waiting to meet up with a colleague. They asked to use the restroom and since they hadn't purchased anything, their request was denied by employees. Then, they were asked to leave and that's when the store manager called the cops to have them removed.
We wonder if this same policy exists at the Starbucks locations in places like Beverly Hills or any other high income area.
Local Jewish businessman Andrew Yaffe– the white man they were waiting on – tried to intervene, asking the officers why they were being arrested. Of course they didn't answer.
Here's how it all went down:
Yep, the two black men not doing anything illegal were ARRESTED. For what exactly? Being black! We'd like to applaud these young men for keeping their cool and not giving these cops a real reason to arrest them. Not that they had one in the first place.
The guys were held in police custody for nearly nine hours before they were released. No charges were filed. Of course they weren't. They literally weren't doing anything wrong.
Once the clip of the men being arrested started going viral, folks started calling out Starbucks on social media to respond. The arrests prompted the #BoycottStarbucks hashstag and also protests at the Philly store.
Now, Starbucks is taking action.
On 5/29, we'll close US company-owned stores to conduct racial-bias training to address implicit bias & prevent discrimination. We're taking a hard look at who we are as a company. We're ashamed & recognize that racial bias is a problem we must address. https://t.co/xIYc75BJPj

— Starbucks Coffee (@Starbucks) April 17, 2018
The company is planning to close more than 8,000 U.S. stores one afternoon next month for "racial-bias education" training. The training session will be presented before 175,000 employees on May 29th. Hmm…we can't help but wonder if they'll hire black people or white people to lead these trainings.
Starbucks CEO Kevin Johnson went on "Good Morning America" to apologize to the men personally:
FULL INTERVIEW: "I personally apologize..." Starbucks CEO Kevin Johnson one-on-one with @RobinRoberts in his first interview after two black men were handcuffed at a Philadelphia store.

FULL STORY: https://t.co/4CL5j2lPL7pic.twitter.com/AVnguPqAxa

— Good Morning America (@GMA) April 16, 2018
Starbucks also released an official statement regarding the arrests:
We regret that our practices and training led to the reprehensible outcome at our Philadelphia store. We're taking immediate action to learn from this and be better. A statement from ceo Kevin Johnson: https://t.co/kPav8bEeOX

— Starbucks Coffee (@Starbucks) April 15, 2018
According to Philly.com, the manager in question has left the company in what a company spokeswoman called a "mutual" decision. However, there are conflicting reports on whether she was actually fired or if she left the company. 
Actor/Philly native Kevin Hart took to Twitter to plead with Starbucks to make this ish right.
This really makes me sad... @Starbucks had a platform and a real opportunity @GMA to fix that situation correctly by calling it exactly what it was which was racial profiling/discrimination by the on duty manager. YOU FAILED ...That person should have been FIRED. https://t.co/inweLlGu4q

— Kevin Hart (@KevinHart4real) April 16, 2018
Then, he engaged in conversation with a fan who popped off on him for telling people not to boycott Starbucks:
You obviously don't comprehend well...I asked @Starbucks to make the situation right...I asked them to fix it. I said that the person on duty should of been held accountable. https://t.co/nbJc7KwPDD

— Kevin Hart (@KevinHart4real) April 16, 2018
I also felt that the company should of stood up and addressed the matter and made us feel comfortable in understanding that this wrong doing would never happen again...and that they should of addressed the victims with a apology etc

— Kevin Hart (@KevinHart4real) April 16, 2018
I was simply saying not to boycott before seeing what the company was going to do....after watching the interview that the CEO of @Starbucks did on @GMA I feel that they failed in doing what they should have done. Now actions can be taken...

— Kevin Hart (@KevinHart4real) April 16, 2018
The last thing that I will say on this matter is..before we jump out the gate with anger sometimes it's ok to think first...how many people of color are employed by that company? How many families are being taken care of because of the income that's being provided by said company

— Kevin Hart (@KevinHart4real) April 16, 2018
I believe in equality and I want it for people of color more than anything. Right is right and wrong is wrong. This matter hit home because it's where I'm from. My heart goes out to those men that were treated horribly. Shit is truly sad that we are still going backwards

— Kevin Hart (@KevinHart4real) April 16, 2018
As for one of the men...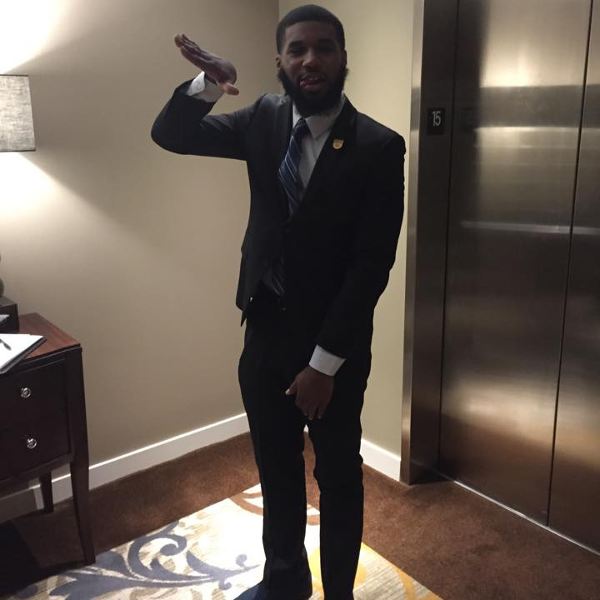 According to reports, the men wanted to remain anonymous, one of them has been identified.
According to The Grio, one of the men who were arrested is Rashon Nelson. He is a member of the Alpha Eta chapter of Omega Psi Phi fraternity and attended Bloomsburg University in Pennsylvania as a finance major from 2013-2017. Did we mention he was fine too? We couldn't help ourselves.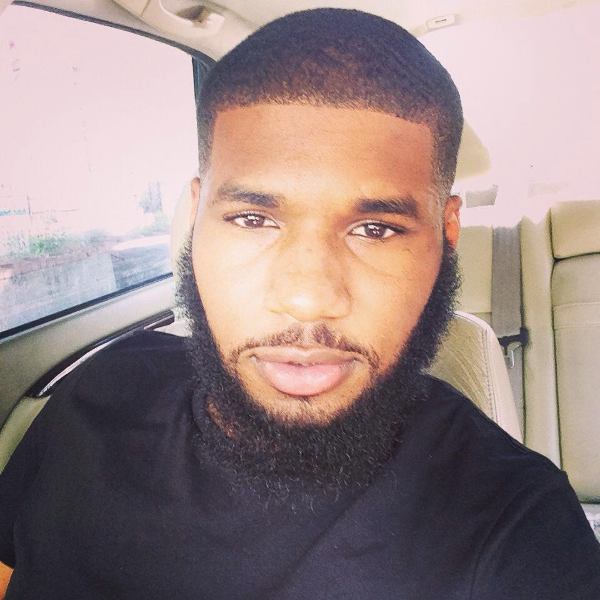 As protests to boycott Starbucks pop up, his fraternity brothers across the nation are rallying behind him in support after the arrest. The Grand Basileus of Omega Psi Phi Fraternity, Antonio F. Knox, Sr. released a statement addressing the Starbucks arrests.
Check it below:
A message from the 40th Grand Basileus @TonyKnox40thGB regarding our Brother and his unpleasant experience in @Starbuckspic.twitter.com/yjKcz129WE

— Omega Psi Phi (@OfficialOPPF) April 16, 2018
Also...
The same thing happened to a man in a Los Angeles Starbucks as well:
Here we go again.

Meet Brandon Ward. He was @Starbucks - about to make a purchase - and needed to use the restroom.

They denied him the code.

He then finds a white man, Weston, who came out of the restroom.

He had not made a purchase but they gave HIM the code.

RACISM. pic.twitter.com/2UGZ20aOtF

— Shaun King (@ShaunKing) April 16, 2018
Then, almost the exact same thing happened on the west coast. A black man named Brandon Ward was also denied access to the bathroom at a Stabucks in L.A. for not purchasing anything. However, a white man WAS granted access to the bathroom who also hadn't purchased anything. He caught his encounter on camera as well. Check it above.
So, is the "racial bias training" enough or are we still boycotting Starbucks. Speak on it in the comments!
Photos: Reuters/Rashon's FB