What a time to be alive! J. Cole and Drake are gearing up to bring us some heat for the summer. Also, Hip Hop will be taking over the Billboard Awards. Everything inside...
It's an exciting moment in Hip Hop!
J. Cole AND Drake announced they're releasing new musical offerings just in time for Summer 2018. You know what that means.  It's about to be littu all Summer '18.
When it comes to releasing music, J. Cole likely takes the crown for "pop up" music. Meaning, he skips out on all the marketing hype before he releases new music. The conscious rapper took to Twitter to announce he has a new album set to drop THIS Friday, April 20th titled, KOD. It will be his fifth studio album to feed the masses.
New album. KOD 4/20

— J. Cole (@JColeNC) April 17, 2018
The Dreamville rapper also announced he was hosting a "first come first serve" event at the Gramercy Theatre in NYC to preview his new music. Tons of fans showed up.  But don't expect to hear any leaked music.  There strict rules in place. No phones. No cameras. No bags. No press list. No guest list.
NYC. Come through. Couple hours from now. First come first serve. pic.twitter.com/Z71I9iRnnu

— J. Cole (@JColeNC) April 16, 2018
@OnlyHipHopFacts was in the building and they reported J. Cole's KOD title have several meanings, including "Kids on Drugs," "King Overdosed," and "Killing Our Demons." Interesting.
KOD is the follow up to the rapper's 2016's 4 Your Eyez Only album, which debuted at No. 1. By the way, he didn't have any features and went platinum. Matter of fact, the same thing happened with his 2014 album, 2014 Forest Hills Drive, which went platinum TWICE.
Will J. "No Features" Cole go diamond this go 'round?
Another album coming down the pipeline...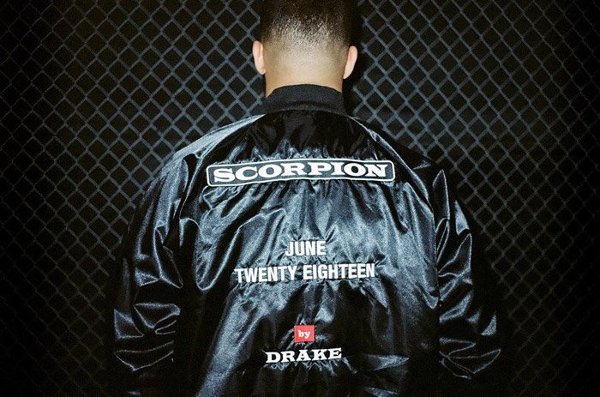 Drake had us rocking out to his hot track "Summer Sixteen" a few summers ago. And now he's coming back with more heat for us to get our lives to this summer.
Following J. Cole's announcement about a new album, Drizzy came through with his own album announcement. We knew it was coming since he previously said he was working on a new album in his hometown of Toronto and that he would be dedicating it to his people.
The Young Money rapper is gearing up to release his newest LP titled, Scorpion, in June. He let everyone in on the music news in two posts he put up on his Instagram account. One shot features Drake wearing a black bomber jacket that reads, "Scorpion by Drake: June Twenty Eighteen." He also shared a shot of producer Noah "40" Shebib wearing the same jacket that showed off the album's producer credits.
Scorpion will be the follow-up to Drizzy's full-length album, VIEWS. Fans haven't been thirsting for new Drake music either since he dropped More Life, which he dubbed a playlist, last year.
By the way, the Scorpion title seems fitting since the Toronto rapper is a Scorpio. God's Plan.
Speaking of music...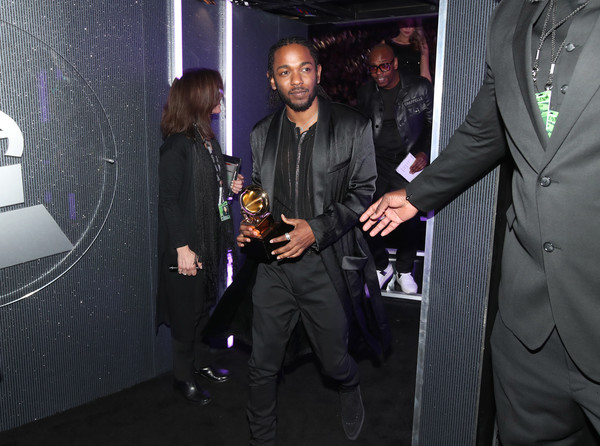 So yes, award shows are totally boring unless they have a hot performance or two to keep the audience engaged. Ad even then...
But, we'd have to say this year's awards season was quite eventful with YBF folks doing it big in every category in entertainment.
When it comes to music, it's mostly about numbers if you're trying to argue who's the "greatest." Of course, some will say number don't matter. But trust, when you're signed to a big label, numbers are EVERYTHING. And since the Billboard Charts are considered to be the ultimate authority in the music industry, their awards show is a big deal. The announcements were just made today.
No genre is out here killing the music game like this. Kendrick Lamar is still making a huge splash on the music scene as he gathers up awards for his album DAMN. He's in the lead for nominations this year, however he's tied with pop singer Bruno Mars (and singer Ed Sheeran) with 15 BBMA nominations!
The Cardi B takeover hasn't slowed down any. She's up for 8 nominations this year, including Top New Artist, where she will be going up against 21 Savage, Camila Cabello, Khalid and Kodak Black. That's certainly an interesting mix of artists there.
<Top Female Artist Nominees>
_ @Camila_Cabello
_ @iamcardib
_ @halsey
_ @ddlovato
_ @taylorswift13

</#BBMAs> pic.twitter.com/S3B57WiDqH

— Billboard Music Awards (@BBMAs) April 17, 2018
<Top Artist Nominees>
_ @Drake
_ @kendricklamar
_ @BrunoMars
_ @edsheeran
_ @taylorswift13

</#BBMAs> pic.twitter.com/AG9pYFH2RC

— Billboard Music Awards (@BBMAs) April 17, 2018
Drake comes in with a total of 9 nominations, including Top Artist.
And then there's this...
<Top Rap Female Artist Nominees>
_ @BhadBhabie
_ @iamcardib
_ @NICKIMINAJ

</#BBMAs> pic.twitter.com/ZD67cZ1DAW

— Billboard Music Awards (@BBMAs) April 17, 2018
The "Catch Me Outside" chick, whose stage name is Bhad Bhabie, nabbed a nomination in the Top Rap Female Artist category. Really, Billboard? That's what y'all are doing now?
Peep the full list of nominees here.
Be sure to tune in to the 2018 Billboard Awards when they air Sunday, May 20th at 8pm EST on NBC and stay locked to TheYBF.com for coverage!
Photos: Getty