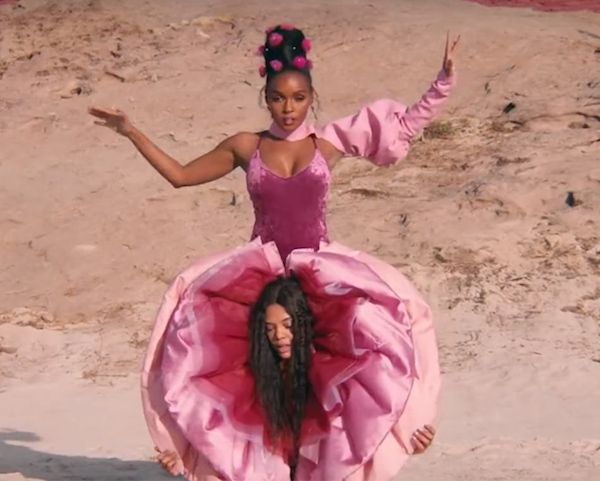 Janelle Monae never disappoints when it comes to screaming out to the world about the beauty of all women, both inside and out. Meet you new leader of the "Pynk" p***y power movement.
If you took a guess what Janelle Monae's newest single & video was about based off the name, you would be correct. The electric goddess gave us another melanin filled and magically positive visuals that turned a desert location into a bright, gorgeous retreat of vagina power.
In the newly dropped visuals, the Electric Lady sings about the beauty and power of women's pink parts, whether they're being appreciated by men or other women.  The track is also the perfect woke-bop for spring. 
Janelle's muse Tessa Thompson stars once again (she's in a previous video too), as well as a ton of other gorgeous ladies who are literally walking vaginas at one point in the video.  Get into it below:
Janelle dropped her two other electric singles that caused a stir, "Make Me Feel" and "Django Jane", last month. Her third solo album project, DIRTY COMPUTER, hits everywhere April 27th.