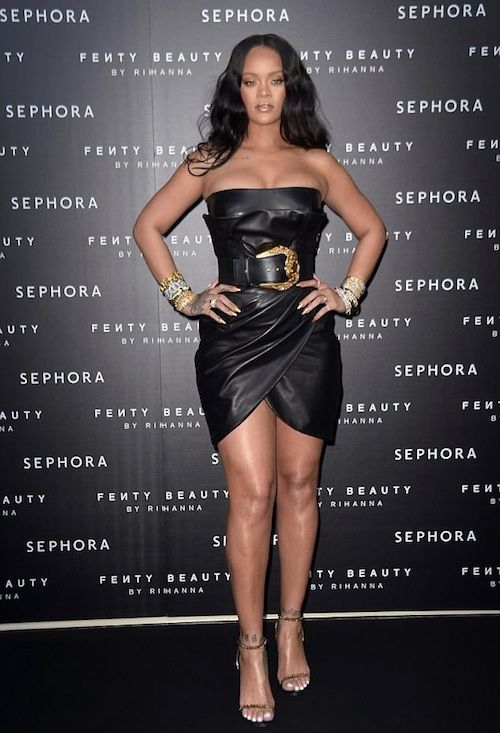 The Oceans 8 trailer just dropped and it looks like its going to be criminally good. See Rihanna flex her hacker skills, plus cute shots of RiRi with her niece/cousin Majesty at her FENTY BEAUTY launch inside…
Who's ready to see Rihanna as a tech savy hacker willing to use her tech skills to steal millions? We sure are. We've been posting about the movie since 2016 and we can't wait till it hits theaters in a few months.
Based on productions pics, the first trailer and this brand new trailer that just dropped, Oceans 8 looks like its going to be a fire movie, starring some bad a** women. And it's the perfect mix of women too. Not just white women. It's a star-studded cast that includes some melanin too: Rihanna, Sandra Bullock, Cate Blanchett, Mindy Kaling, Helena Bonham Carter, Anne Hathaway, Awkwafina and Sarah Paulson.
Sandra plays the sister of Danny Ocean, who starred in the previous Oceans' movies. After spending 5 years in prison, Sandra's character is ready to pull off the biggest heist of her life. She and her team of cons are going to rob the Met Gala, resulting in each of the ladies receving $16.5 million each.
Peep the trailer below:
Can they pull it off? Can Rih pull off her character? We'll find out when Oceans 8 hits theaters June 8th. Mark your calendars.
Speaking of Rih...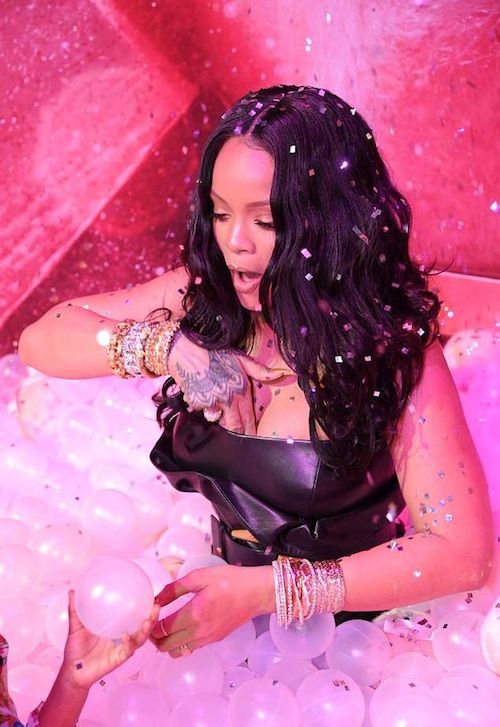 The R&B singer-turned-beauty guru brought FENTY BEAUTY overseas to celebrate at the launch of her new body lava at a party inside a Sephora in Milan, Italy. And look who she brought with her...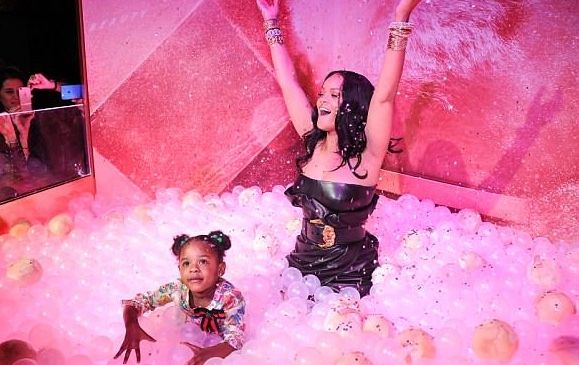 ...Her adorable niece/cousin Majesty! Look how big she's getting.
What kid wouldn't love jumping into a pool of ballons?!  And with Rihanna?!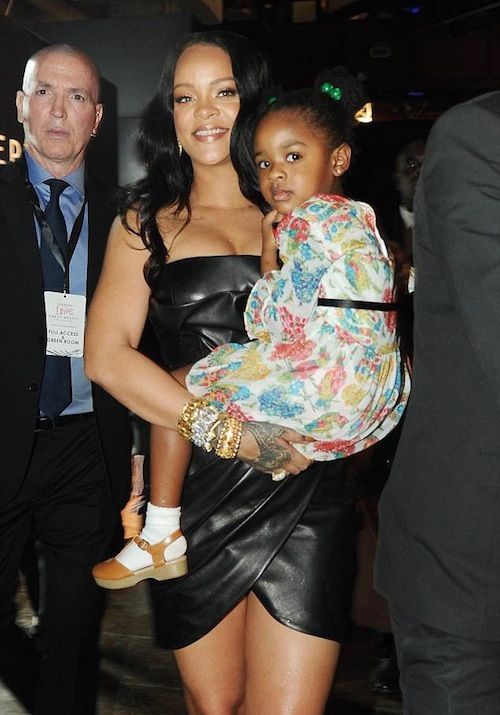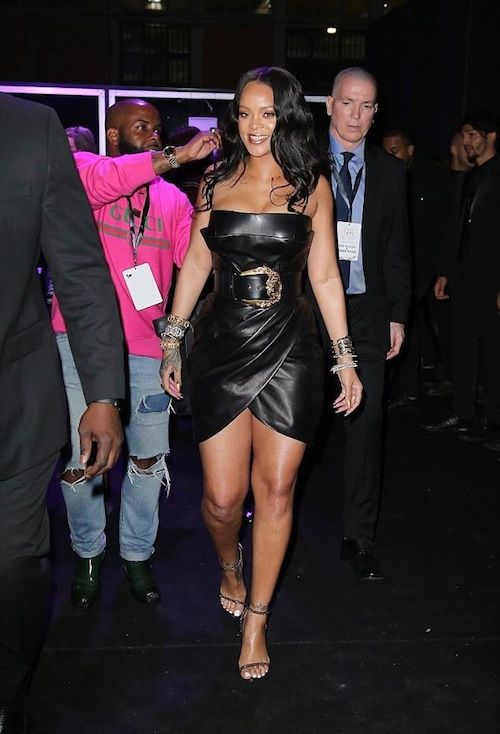 This black leather Versace dress is everything, by the way!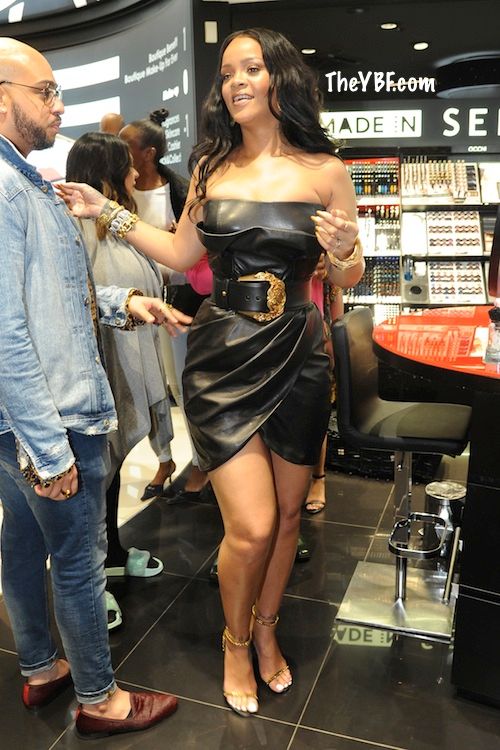 So perfect.
Good luck trying to get your hands on her body lava. They're selling out everywhere. #SecureTheBeautyBag
Photos: Splash/INSTAR/Backgrid