In rapper news, video footage of Safaree Samuels' armed robbery has come to light, folks were shooting at Webbie's concert in Ohio and Nelly dusted off his golf clubs for some fun. Get it all inside…
Safaree Samuels was rocked to the core when two men ran up on him and robbed him for $183K of money and jewelry. You'll recall, right after the robbery went down, he went on Power 105 where he broke down in tears while talking about the ordeal with radio personality Angie Martinez. The robbery was caught on surveillance video and now the clip is making its rounds on the Internet.
In the video, you seen Safaree in his big, red fur coat and another person with him in a parking garage. All of a sudden, two men (at least one of them with a gun) run up on the "Love & Hip Hop: Hollywood" star and his friend. You can see one of the assailants going through Safaree's pockets before he and his friend are demanded to get down on the ground. After they secured the goods, the robbers took off and once they did, Safaree and his homie got up and sped away.
Check it:
Not long after the robbery, police chased them over the George Washington Bridge after they fled from Ft. Lee, NJ where the robbery occurred. The suspects have been identified as Jonathan Ricketts and Shawn Harewood. One of the armed robbers was a former friend of Safaree's. Shawn Harewood used to be cool with Safaree, but they haven't spoken since he and Nick Minaj broke up in 2014.
Poor Safaree.
In more ratchetry...
So, we're still shooting up concerts in 2018? Apparently so.
Shots rang out while rapper Webbie was performing in a nightclub on Sunday (April 8th) in Columbus, Ohio, cutting the rapper's "Gimmie Dat" performance short. In the clip, you see Webbie on stage with a huge entourage before you hear a single shot ring out. Webbie quickly took cover, ducking immediately.
The Blast has the details on the victims and whether police have caught the suspects:
We're told a male victim was located with a gunshot wound to his left arm – he was transported to a nearby hospital in stable condition.

Columbus PD says Assault Squad was contacted and processed the scene. There is currently no suspect description available and no arrests have been made.

The investigation is ongoing.
It was actually more than one shot that went off in the club. The first clip cuts after the first shot. Here's another video of the shooting below:
Folks have been clowning Webbie for ducking, but umm...what exactly was he supposed to do? Stand there and eat those bullets? Nah.
Following the shooting, Webbie hopped on social media to address the shooting:
He doesn't seem bothered.
In other rapper news...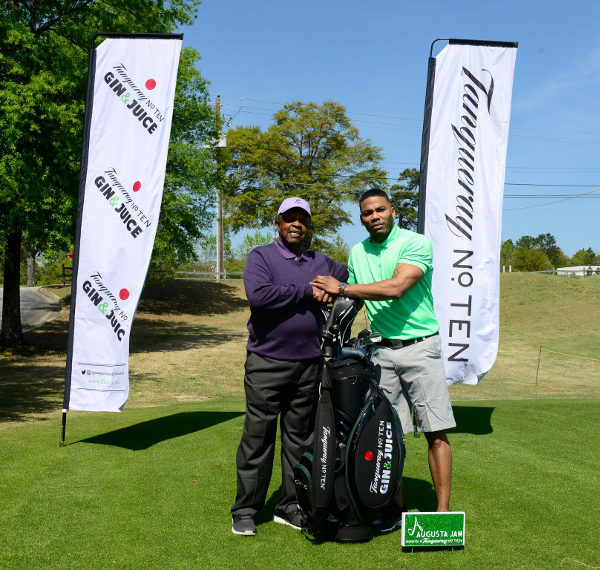 Nelly jetted to Augsta, GA to celebrate the biggest weekend in golf at "Tanqueray on the Tee" where he got the chance to meet golf legend Lee Elder, who was the first African-American to play in the Masters in 1975. He also learned the in's and out's on how to perfect your golf game– watch out PGA!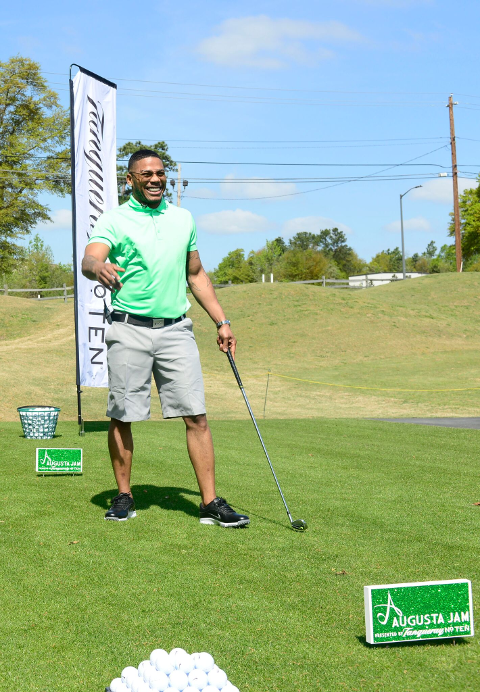 Since Tanqueray hosted the event, there was plenty of gin and juice flowing for guests to enjoy.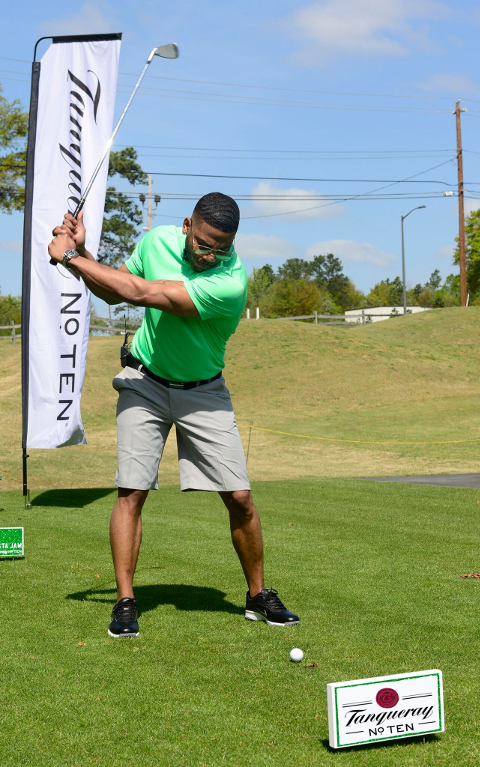 Peep Nelly getting in some golf action below:
After hitting the course...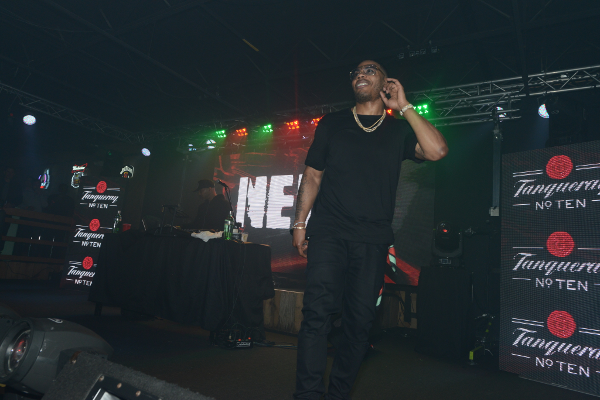 Everyone trekked it to the second annual "Augusta Jam" where the "country Grammar" rapper was tapped to perform.
Fun times.
Photos: Safaree's IG/ Michael Simon via Startraks