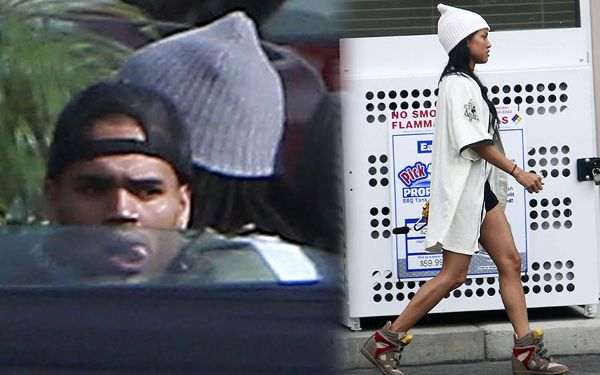 And the saga of the Young & The Indecisive continues.  Chris Brown was spotted leaving his house an hitting the studio with his "ex"-girlfriend Karrueche Tran Sunday afternoon.  That would be all fine and good...had he not put out a PSA that he broke up Karrueche to get closer to his other ex Rihanna, who he also spent the weekend with.
Check out the pics--plus Chris being nice enough to pass her gas money--inside...
Well isn't this interesting.  The paparazzi cameras caught Karrueche & Chris leaving his home Sunday afternoon -- in separate cars -- and clearly together.  And before you call Chris an ingenuine player...he was gentlemen enough to have his bodyguard pay for Kae's gas before they drove off to the studio in Burbank: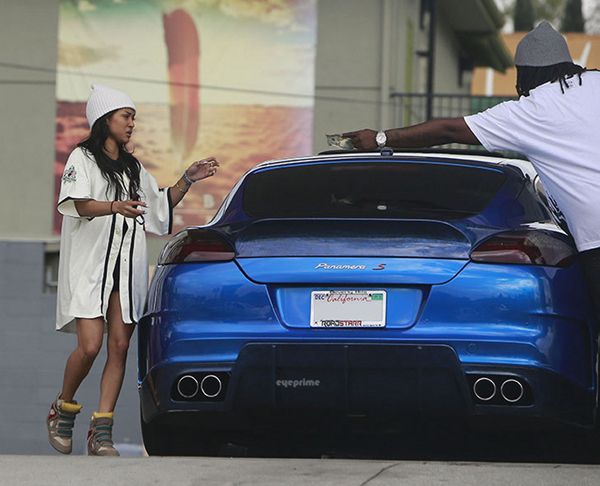 How sweet.  Kae and her fave Isabel Marant sneakers and oversized baseball jersey got back in her blue Porsche Panamera (that Chris may or may not have bought her) ad followed Breezy to the studio: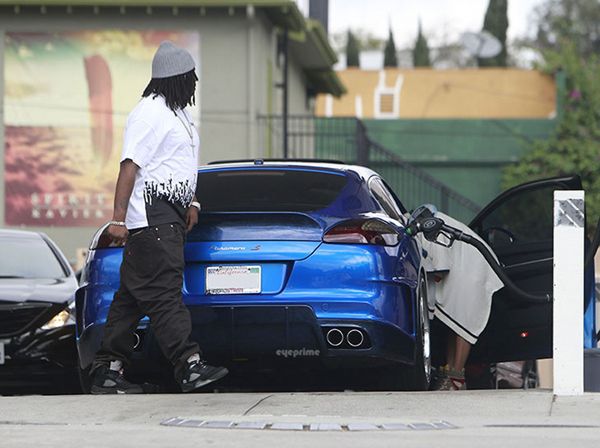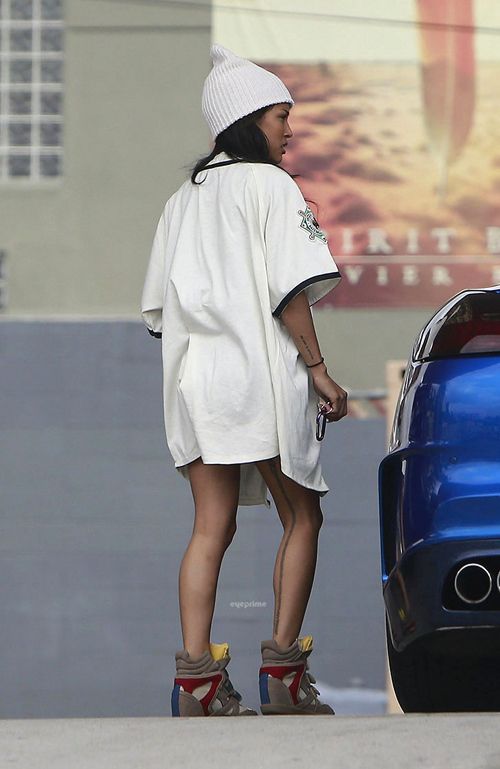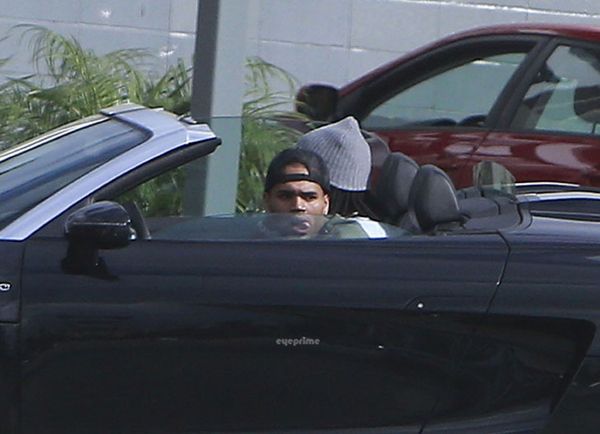 Sometimes it's hard to let go.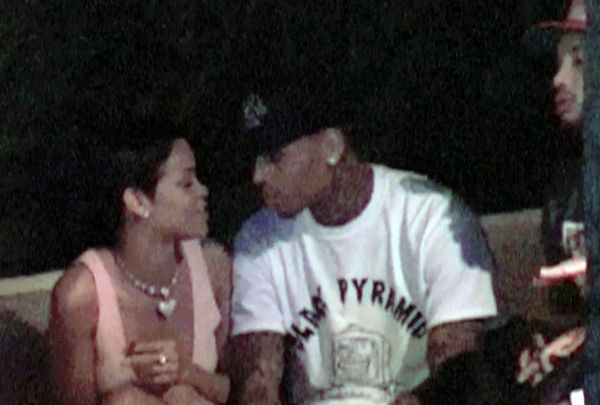 Just ask Chris--since he spent the night before (Saturday) at his Qubeey event at a private mansion in Hollywood.  And the twosome (pictured above at the event) were spotted kissing & hugging all night.
Some of us have our pick of the litter it seems....
Pics: FAME