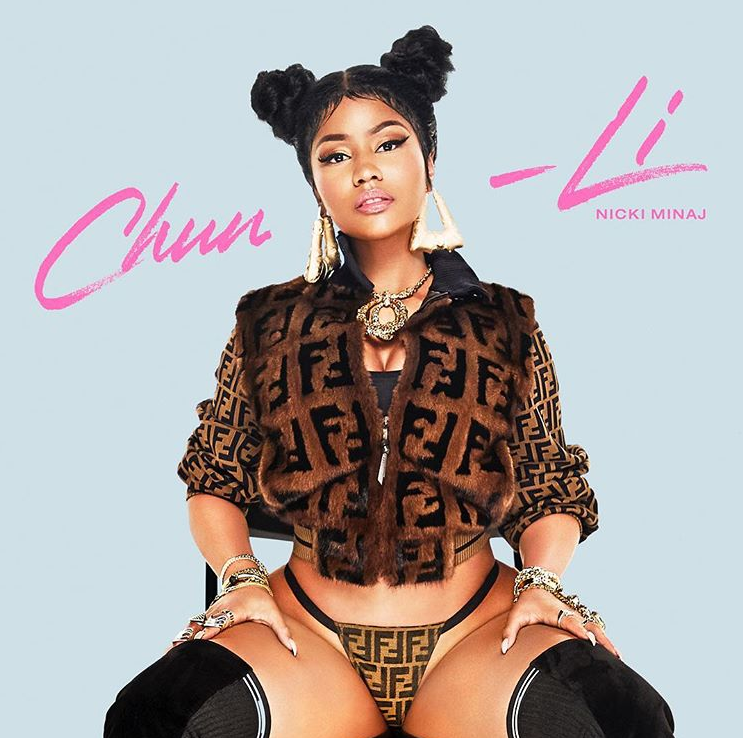 Guess who's bizzack?! Nicki Minaj is. And she pops up at the most interesting times ever. More on what she's cooking up inside…
Well, look who finally decided to come out of hiding!
Nicki Minaj seems to ending her extended hiatus that has been going on since December 2017. The Head Barb went radio silent on social media and we haven't seen her out much outside of a recent spotting in Paris last week.
This week, she started doing a post-and-delete style countdown.  Now we know to what exactly.
Chick is now ready to drop some new music.
The Young Money rapper made her musical announcement on her socials, sharing cover art to two new singles titled, "Chun Li" and "Barbie Tingz."
From what we gather, Chun Li is a character in Capcom's Street Fighter series. On a verse for Willow Smith's song "Fireball," Nicki rapped,
Ok I'm the street fighter, call me Chun-Li

a-a-and it's goin' down, l-l-like a bum knee

Built a guest house to put the coupe in

'cause I'm a fireball, Hadouken
In the cover art, Nicki rocks a Fendi outfit (if you want to call it that) with her hair swept up in a bun, similar to the Street Fighter character. In the cover for "Barbie Tingz," Nicki serves up Victorian vibes as she surrounded by masked women in similar outfits.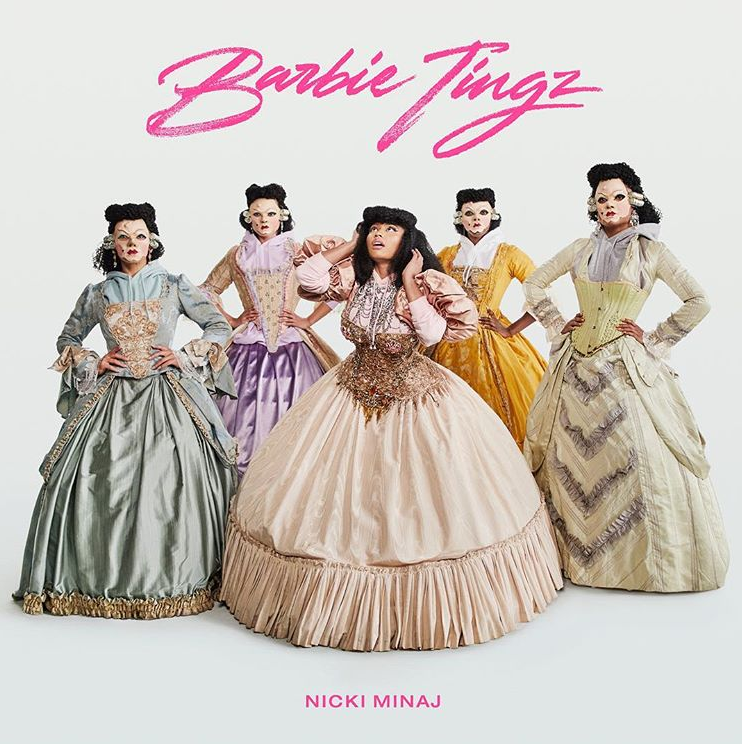 And there may be another track…
EXCLUSIVE: we ain't gonna say too much, but... Nicki is coming! #BarbieTingz#HalfBlackpic.twitter.com/UqaRuH4miq

— The Standom (@TheStandom) April 10, 2018
NICKI OFFICIALLY ANNOUNCED SHE'S DROPPING TWO NEW SINGLES ON THURSDAY MORNING #BarbieTingz#ChunLi

P.S. #HalfBack is still part of the new era! pic.twitter.com/qGqcw6uCqh

— The Standom (@TheStandom) April 10, 2018
The Standom is reporting she'll be dropping a 3rd track titled "Half Black" as well.
We won't have to wait long. Everything's hitting this Thursday, April 12th at 1pm EST/10am PST.
The timing of Nicki's announcement is interesting for obvious reasons. But, we're here for musical blessings on blessings.
BONUS: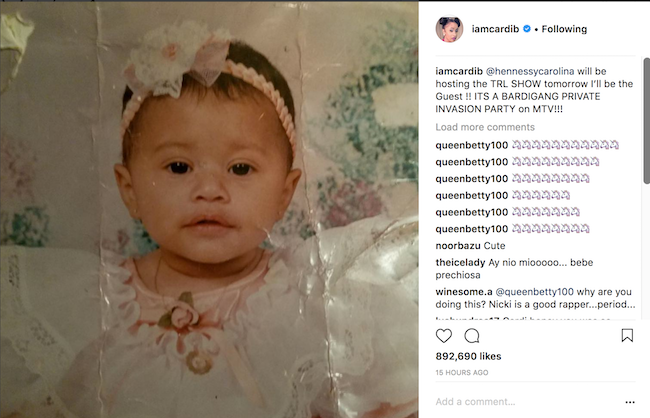 Nicki's stans are now taking over Cardi B.'s IG comments with pink unicorn emojis.  Relax guys, they're cool with each other.  So they say.
Photos: Nicki's IG