Turns out, Safaree Samuels was friends with one of the men who robbed him at gunpoint. Get those deets, plus the latest in Nick Gordon's domestic violence case when you go inside…
No new friends!
Safaree Samuels had to learn the hard way about fake friends.
Apparently, one of the men who robbed him at gunpoint recently is one of his former friends. The robbery had him SHOOK too. He broke down in tears hours after the incident when he showed up for an interview on Angie Martinez's Power 105 show. It's reported the robbers stole $183,000 in cash and jewelry.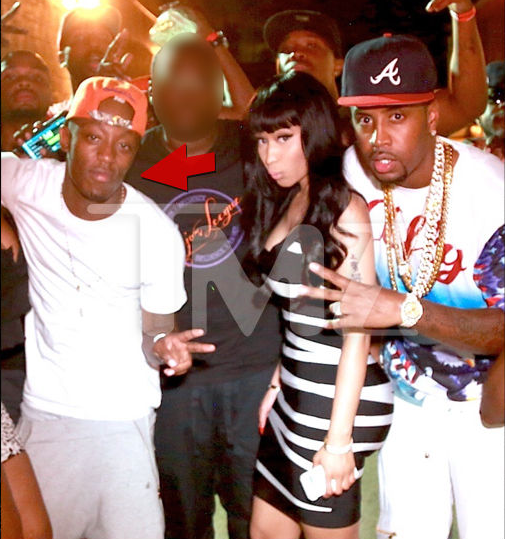 Ain't that some ish?
A photo of the "Love & Hip Hop: Hollywood" star, his ex-girlfriend Nicki Minaj and one of the alleged robbers, Shawn Harewood, has surfaced. The flick was snapped inside a club in Queens where they were celebrating Safaree's birthday in either 2011 or 2012. According to the report, Safaree and Shawn have been cool since they were 14-years-old. We know they were at least cordial a few years ago, but no word on how they fell out. It's reported the two haven't spoken since Safaree and Nicki broke up in 2014.
Plenty of time for a "snake" to come up with a master plan to rob the reality star/rapper. And Safaree doesn't make it hard for someone looking to make a come up as he's always flashing his jewelry and sharing his whereabouts. We're not saying that to justify his friend robbing him because no one deserves that, but these celebrities need to start being proactive when it comes to these type situations.
As previously reported, police captured Shawn and his accomplice Jonathan Ricketts on foot in Manhattan after being chased across the George Washington Bridge from New Jersey.
Have to be mindful of these snakes in the grass...even the ones from your past.
In other news..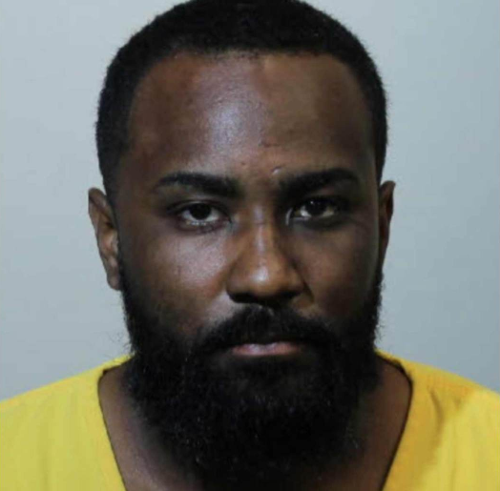 Nick Gordon just lucked up once again.
According to The Blast, Nick avoided any charges stemming from that domestic violence situation involving his current girlfriend Laura Leal that went down last month. It was reported Nick called the cops on Laura because she wouldn't leave his residence. He said she threw a bottle at him and ripped his shirt. However, Laura made claims he hit her on the right side of her face several times and he also allegedly pulled her hair. She eventually changed up her story and denied under oath that Nick struck her or held her against her will.
"With no independent witnesses to the incident, prosecutors do not have a good faith basis on which to proceed to trial," prosecutors in Seminole County, Florida said.
Remember when he tried to "explain" what happened that night?
This isn't the couple's first time being involved in a domestic situation. In June 2017, Nick was facing two charges of domestic violence battery and kidnapping/false imprisonment of an adult. She oddly dropped the charges, so the case was closed. As you know, Gordon was found "legally responsible" in November 2016 for Bobbi Kristina's death and was ordered to pay more than $36 million to her estate.
Run Laura. Run.
Photos: Safaree's IG/TMZ/ Seminole County Sheriff's Office