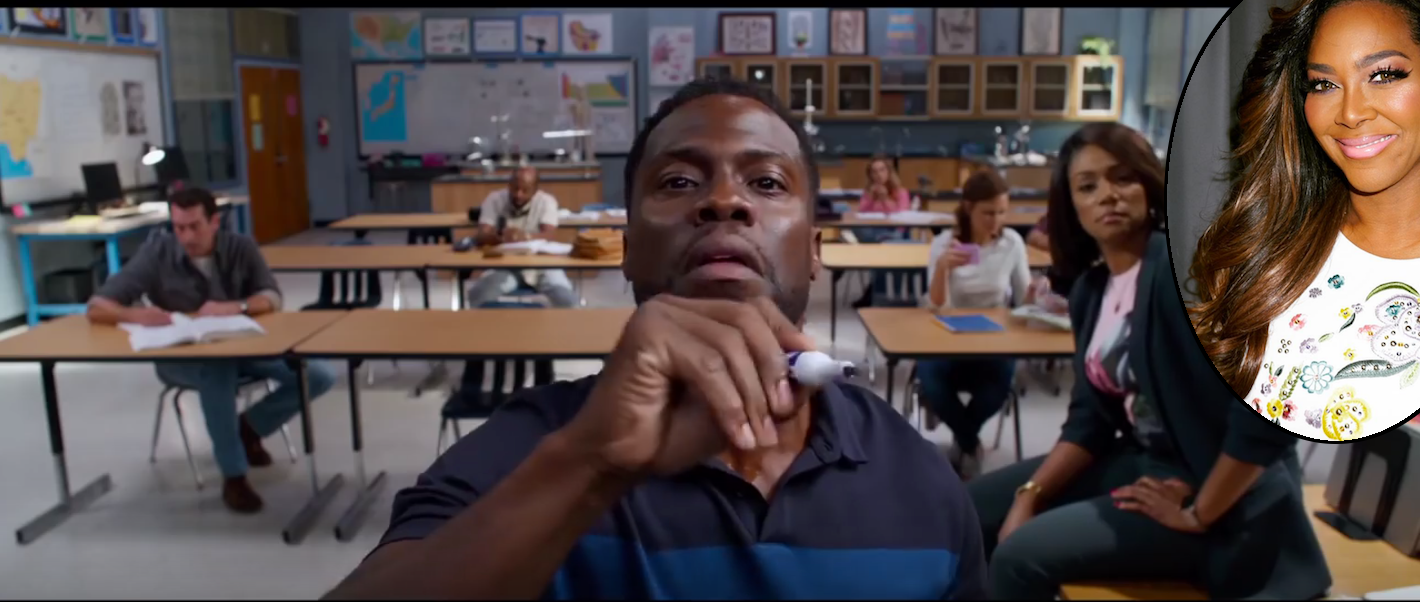 Tiffany Haddish went from homeless to "Night School," and she can thank her newest co-star for it all.  Get the first trailer of Tiffany and Kevin Hart's new movie, plus Kenya Moore is exchanging shade with folks ahead of the "RHOA" reunion...
Kevin Hart & Tiffany Haddish's new movie Night School, which also stars Megalyn Echikunwoke, is hitting theaters this September.  Now, the two are reminiscing on a time where Tiffany was homeless, and her fellow comedian Kevin helped her out.
Check it:
Tiffany told the same story and thanked Kev saying:
I am so excited about this movie. It is truly a full circle moment for me. To be co-staring in a movie with @kevinhart4real just Proves to me that God is real. Back in 2005 Kevin and I were costars in a sketch Comedy Show at a comedy club in LA. I was homeless as hell, and I didn't want anyone to know. Kevin noticed a bunch of things in my car and actually took the time to talk to me. He Gave me $300 and told me to get a hotel for a week. ( mind you that is impossible in Los Angeles y'all) He also told me to write out a list of Goals, get my shit together and start working toward those Goals. I did just that and over the years Kevin has always been the Big little Brother I never had. Thank you Kevin for always being willing to teach me and letting me know when I was making mistakes. You are a Comedy Angel. Now when I am In Forbes Magazine as one of the highest paid actresses in the world I will pay you that $300 Back. That is just one of the many things on my list of goals I have yet to Accomplish. So check out #nightschool y'all where I get to be The teacher.
Awww.  Loves it!  Check out the first trailer above that just dropped.
Speaking of Tiffany, she's also starring in the new sitcom "The Last OG" alongside Tracy Morgan (pictured above with wife Megan yesterday in NYC).  It premiered last night on TBS.  Secure ALL the bags, sis!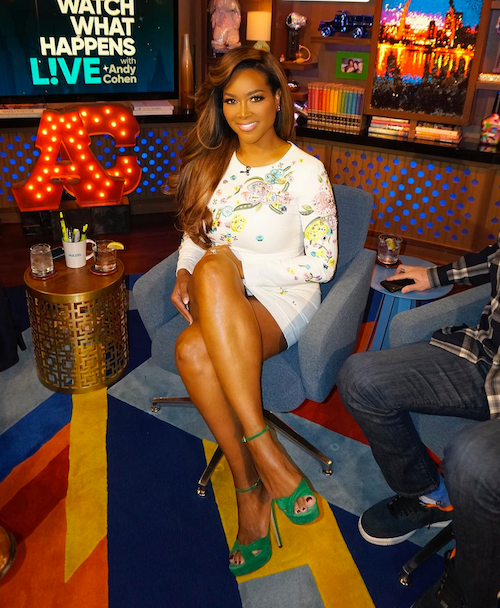 In other news, the "Real Housewives of Atlanta" reunion goes down this weekend. But before that airs, everybody's got something to say about Kenya Moore. Well, not everybody (yet). But namely "Housewives" super fan Michael Rappaport and Kenya's co-star/frenemy Porsha Williams.
The other night, Kenya was on "WWHL" alongside Michael and ish got heated. We all know Michael doesn't hold back when it comes to talking about the "Housewives" of ANY franchise, and he clearly has no problem saying ish to their faces either.  They exchanged shade about careers and feet ash.  Chile...
Porsha also responded on her "Dish Nation" show to Kenya's shade she threw in her confessional during a recent episode.  Kenya talked mess about Porsha being just like her "Conny" character in the Two Can Play That Game stage production that Kenya and Cynthia attended. But, at least Kenya was there.
The season 10 reunion looks like it's going to be better than this entire season, by the way. Get into the trailer below in case you missed it:
EXTRAS:
1.  J.Lo's "Shades of Blue" will end with season 3 which premieres this summer. STORY
2.  Andre Leon Talley's documentry gets a May 25th release date.  STORY