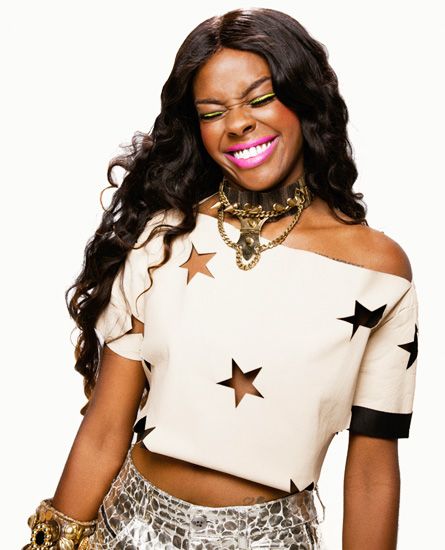 Azealia Banks is pissed at Dolce and Gabanna.  And she's letting the world know she's boycotting the design house, all because of their latest designs that she deemed to be racist.
Check out why folks think D&G is racist for their most recent line of clothing, plus Amber Rose reveals the sex of her baby....
While in Brazil performing, Azealia told everyone what she thought about the Dolce & Gabanna collection she had just seen at Milan Fashion Week. And she clearly didn't like what she saw.  Much of the clothing had African imagery that is deemed by many as racist, and models wore burlap sacks and plantation-era cornucopias on their heads.  She tweeted this weekend:
"Definitely boycotting Dolce & Gabanna....Whoever designed that racist ass Dolce and Gabanna collection needs a swift kick in the mouth and a big dick up the ass.
I really hate when people do corny, racist things then try to justify it as "art." ... It's all just really unnecessary. the clothes in the collection were fine without all the "black mammie" imagery."
The Italian design house explained that the designs were a nod to their African-Sicilian roots and the first African settlers in Sicily.  But Ms. Banks wasn't impressed.
It seems she's found a new designer love.  She tweeted about popping her Gucci cherry yesterday:
Purchased my first Gucci Item today. so weird, i have stuff from all the other houses but finally made a gucci purchase. the shoes r boss!
Nice.
In other news, Amber Rose revealed she and Wiz Khalifa are having a boy.  Yep...they've got a mini Wizbud is on the way.  And she broke the news by tweeting a pic of a friend's gift on her birthday yesterday: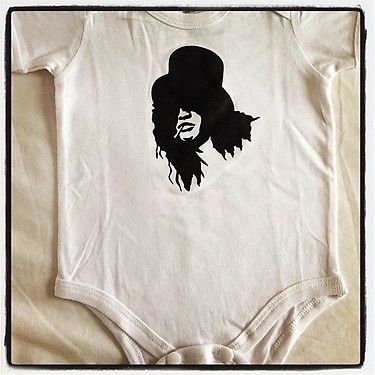 My friend Maria bought our Lil Boy this Slash onesie..... Oops did I say Lil Boy??? ;-)
Well isn't that special.  Plus, Wiz told his fiancee:
Happy birthday to the most beautiful woman in the world, the woman of my dreams, wife to be and mother of my child @DaRealAmberRose
Good luck you too.  We hope not to see daddy/son smokeout pics like Snoop & Corde ANY time soon....