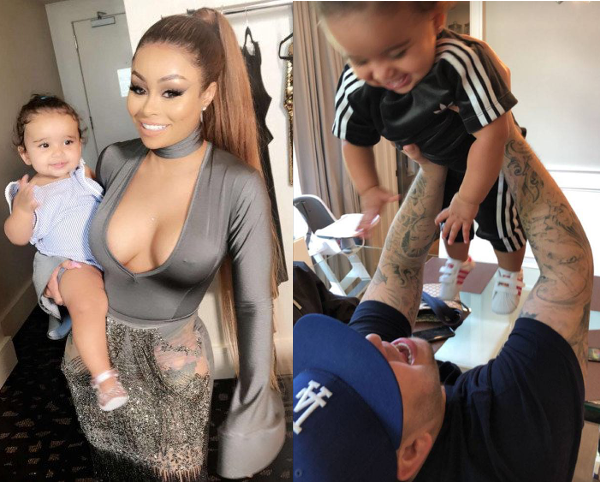 Rob Kardashian has HAD IT with his baby's mother Blac Chyna.  He's blasting her over her new relationship and her Six Flags Magic Mountain fight, and now he wants to cut the child support for their daughter Dream.  Deets inside...
Blac Chyna's been receiving a cool $20,000 a month from her 1-year-old daughter's father.  But Rob is no longer here for shelling out that kind of cash, especially after those Easter shenanigans that led to Chyna fighting a random park goer with a stroller.
Even though Chyna swore she had a good reason to fight the woman as she was simply protecting her kids, Rob says she's been making horrible decisions for months now.  When she turned baby Dream's stroller into a weapon, it was indeed the last straw.
Rob is set to file papers soon demanding a hge reduction in child support.  He says not only does Chyna make more money than him, but because of their last social media war (where he posted her naked body and sexcapades), his Instagram was ripped away from him.  He says that was his major source of income.  He also says since they have 50/50 custody, he shouldn't be paying this large amount.
There's also his issue with Chyna's new boy toyYBN Almighty Jay.  He doesn't want his child around the 18-year-old rapper.  So Rob says he wants an agreement that neither will bring children around a significant other until they've been dating that person for at least 6 moths.
Well this should get interesting....
Photos: Snapchat