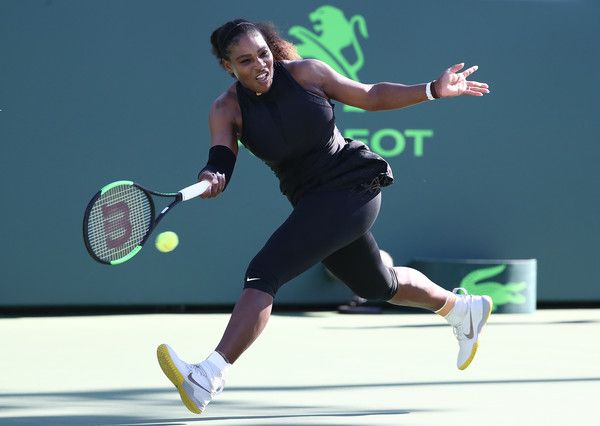 Serena Williams suffered a tough lost against Naomi Osaka during the first round of the Miami Open. However, her pops Richard Williams was in the stands cheering her on. More inside…
It's not looking good for our girl Serena Williams as she returns to the tennis court post-pregnancy.
After she was defeated by her sister Venus Williams at Indian Wells last week, the 36-year-old tennis superstar suffered another tough lost against 20-year-old Japanese player Naomi Osaka, 6-3, 6-2.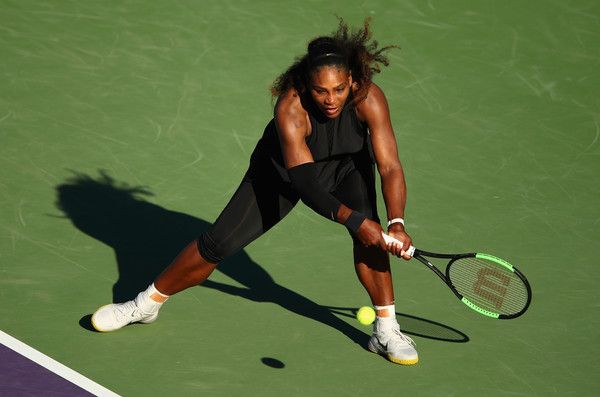 It was bittersweet moment for Naomi, who earned her first career title Sunday at Indian Wells in Southern California. Serena is Naomi's idol, so she had all types of emotions running through her body when she hit the court against her idol/favorite player.
"Sometimes when I am in a really hard position when I'm serving, I'm like, `What would Serena do?,'" Naomi explained during a post-game interview. "It's weird if you grow up watching someone and wanting to be exactly like them and then you have the chance to play them," she said.
"It's sort of this respect thing, but you also want to win really bad. I don't really know how to describe it. I just wanted her to, in the end, like after the match, just know who I am and stuff," she continued.
After the game, Rena declined speaking to reporters, however she did issue a statement about the lost:"Every tournament is an opportunity for me to better understand the areas I need to improve to be my best. Naomi played a great match and I learn something each time I play. I look forward to continuing my return by progressing every day. I'm so grateful for my fans who continue to support me every step of this incredible journey.''
After her year hiatus being pregnant and welcoming baby girl Alexis Olympia, Serena is currently ranked 491st. Ugh.
She has only been eliminated in the first round four other times, most recently during the 2012 French Open. Rena has swept the Miami Open a record eight times and considers the tournament her hometown event. So we know this lost was super hard on her.
In the stands..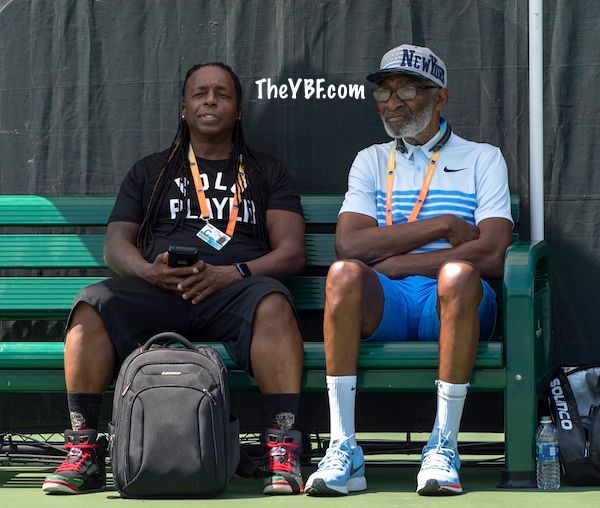 Serena's father Richard Williams popped up in the stands to cheer his daughter on, sans his estranged wife Lakeisha Williams since they reportedly filed restraining orders on one another.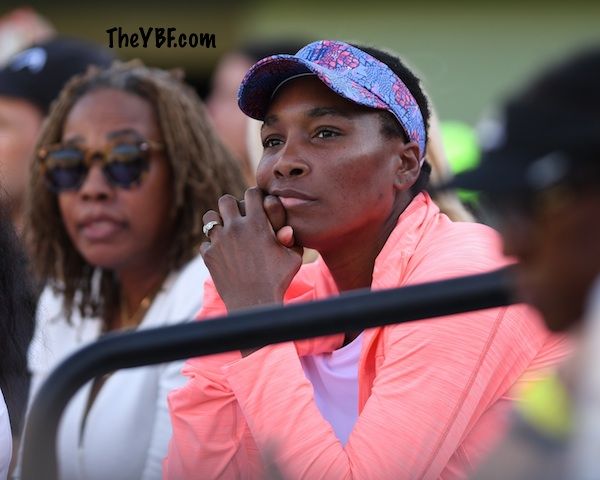 Rena's sister Venus Williams was also in the stands to cheer on her sister.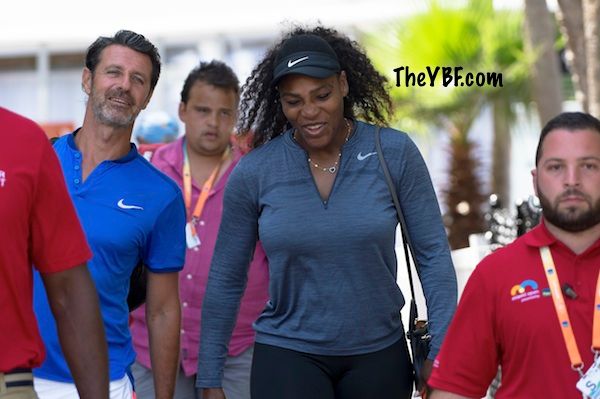 Check out Rena in action below: 
Photos: Backgrid/Splash