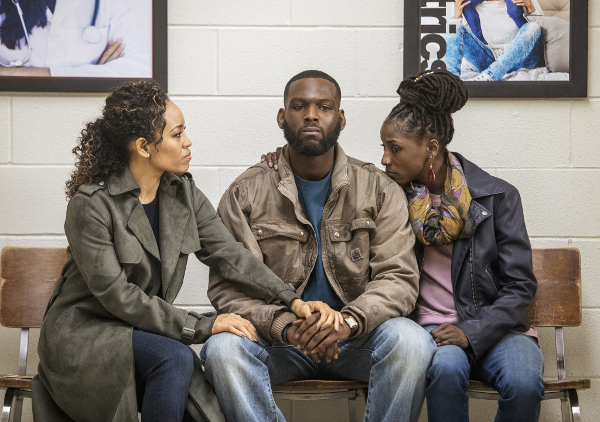 "Queen Sugar" is back for a new season in May and we've been ready. In other TV/film news, "Insecure" star Natasha Rothwell has been tapped to write a new comedy and social media comedian Jess Hilarious just nabbed a role on Lil Rel's upcoming comedy series. Deets inside…
FINALLY. We have a premiere date for season 3 of "Queen Sugar."
One of your favorite TV families will be returning to the small screen via a two-night event on OWN Tuesday, May 29th, and Wednesday, May 30th at 10pm EST each night. The series will regularly air Wednesday nights at 10pm EST.
Above is the first sneak peek at the new season and below is a refresher of what's going on with the Bordelons this upcoming season:
In the series' third season, the contemporary drama returns as the Bordelons find themselves continuing their fight to save their family farm and father's legacy as they navigate their own personal journeys. They soon find that their fight extends beyond their close-knit family, but also to the community. Charley (Dawn-Lyen Gardner) remains in the thick of the trials and tribulations in both her personal and professional life as she continues to battle the Landry family while also trying to ensure Micah's safety and future. Ralph Angel (Kofi Siriboe) is still reeling from learning from Darla (Bianca Lawson) that he might not be the biological father of his son, Blue (Ethan Hutchison), and attempts to push forward as the new cane season begins. A new and unexpected love in the form of an old friend comes into Nova's (Rutina Wesley) life and challenges her long-held notions of relationships while also offering her something she didn't think she could ever have.
Season 3 will follow suit from the previous seasons as creator/executive producer Ava DuVernay has hand selected another all-female directing team, including DeMane Davis, Patricia Cardoso, Shaz Bennett, Maria Govan and Lauren Wolkstein, several of whom will be making their television directorial debut, with additional names to be announced. Nice!
Who's ready?! We sure are. We need our Ralph Angel fix.
In movie news...
Natasha Rothwell is out here doing the damn thing.
The hilarious "Insecure" star/writer (she plays Issa's friend) just inked a new gig to write a new feature film for Paramount Pictures titled, Bridal Recall.
The film will follow a woman who wakes up with amnesia on her wedding day. She has to figure out who she is, who she's marrying and whether or not she's making the biggest mistake of her life by the end of the day.
According to Deadline, the movie is a re-imagining of Identity Crisis, originally written by Chum Langhorne and Brent Askari.
Not only is she writing the comedy film, the Love, Simon star will be returning to star, write and co-produce HBO's "Insecure" for its 3rd season. We love her character Kelli on the show.
FUN FACT: Natasha has a development deal with HBO where she is writing, producing and starring in her own project.
#BlackGirlMagic!
In TV news...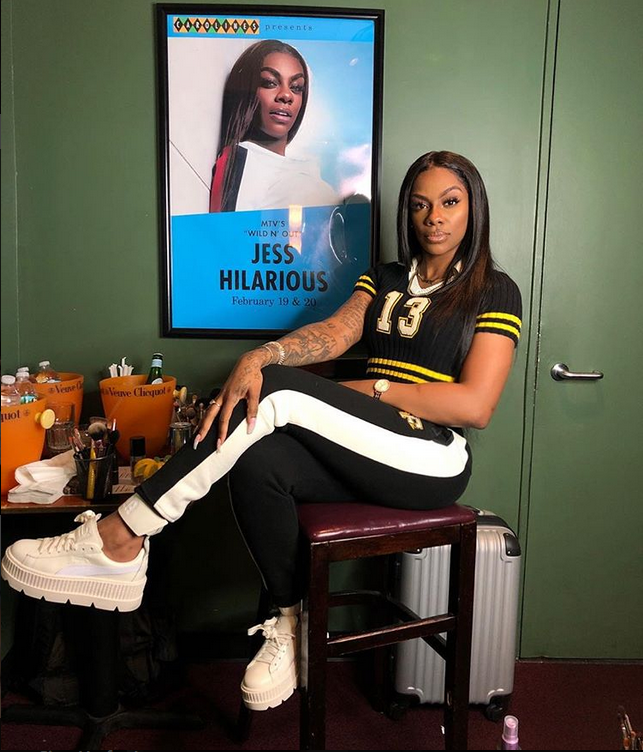 Who says clowning around on social media doesn't amount to anything?
Jess Hilarious gained Insta fame cracking jokes in videos she posted daily. Now, she's about to star in a comedy series on television.
According to reports, Jessica "Jess Hilarious" Moore will star opposite Lil Rel Howery in the FOX comedy pilot, "Rel," which will be executive produced by Jerrod Carmichael and Mike Scully. She'll be replacing Angel Laketa Moore (Fifty Shades of Black), who was originally cast in the role. The recasting decision was made after the pilot's table read. Savage.
Here's what the show will be about:
Written/executive produced by Josh Rabinowitz & Kevin Barnett and Howery, and inspired by Howery's real life, Rel, from 20th Century Fox TV, centers on Lil Rel (Howery), a prideful, self-made success who lives by the code to "always believe in yourself and great things will come." Rel finds that attitude put to the test when he learns his wife is having an affair with his own barber. He tries to rebuild his life post-divorce as a long-distance single father on the West Side of Chicago who's on a quest for love, respect and a new barber. Moore will play Tiffany, Rel's supportive, kind and driven best friend.
Hmm…we wonder if they'll allow Jess to add her Baltimore-comedic swag to the role. By the way, Jess copped an award during BET's inaugural Social Awards last month.
Photos: OWN/Getty/Jess' IG