Kirk Frost finally admits what most of us already knew about his side chick baby situationship. Find out what he told his wife Rasheeda inside…
"Love & Hip Hop: Atlanta" returned for a new season last night and Kirk Frost finally put the rumors to rest. All last season Kirk's storyline involved him stepping out on his wife Rasheeda with a stripper named Jasmine and allegedly getting her pregnant.
Well, the results are finally in and we now know if Kirk is the father. So….is he?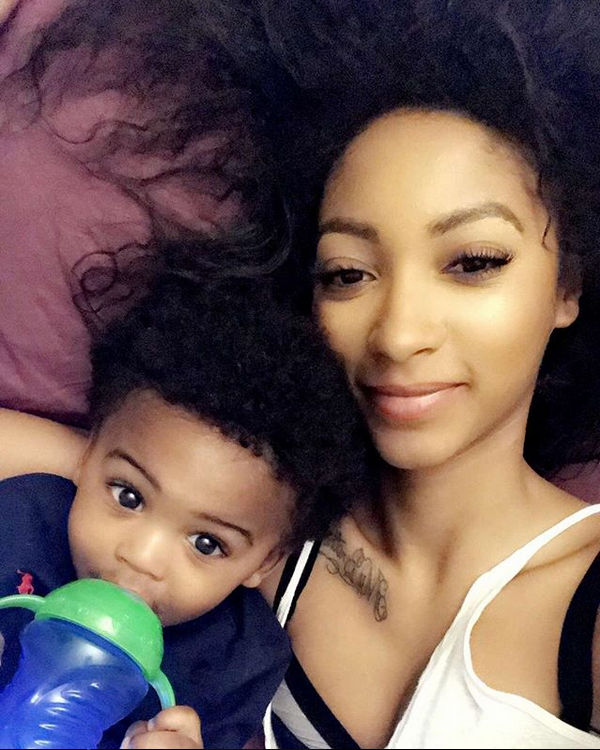 Yep!
The results came back confirming Kirk is the father to Jasmine's son, Kannon (pictured below with Jasmine's boyfriend, Rod).
Like, seriously.  He knew.  She knew.  We ALL knew.
Sadly, it devastated Rasheeda and crushed all hopes she had of trying to reconcile. Swipe through both clips above to see Kirk admit to his wife that he fathered a baby outside of their marriage.
Despite being separated, Rasheeda is seemingly still in her husband's corner. She threw him a birthday party in January (atop) following the death of his mother.
Some fans are still not buying Kirk and Rasheeda's "storyline." From what we hear, Kirk and Rasheeda are getting paid the most on "LAHH: ATL" and this storyline is keeping them relevant. Jasmine is allegedly going along with it to get paid as well. And we see on her Instagram she has made some upgrades to her body from last season.
What do you all think?
Photos: Rasheeda's IG/Jasmine's IG