We barely recognized this big haired pop diva making her way to her new job Sunday.  Chick keeps a check, but not necearily a look.  Guess who...
She hasn't been looking like her normal self lately, but a messy ass divorce and an ex-husband stressing you all the way out will do it to you.
This mom of three works plenty of jobs and is seemingly returning to the look that made her famous: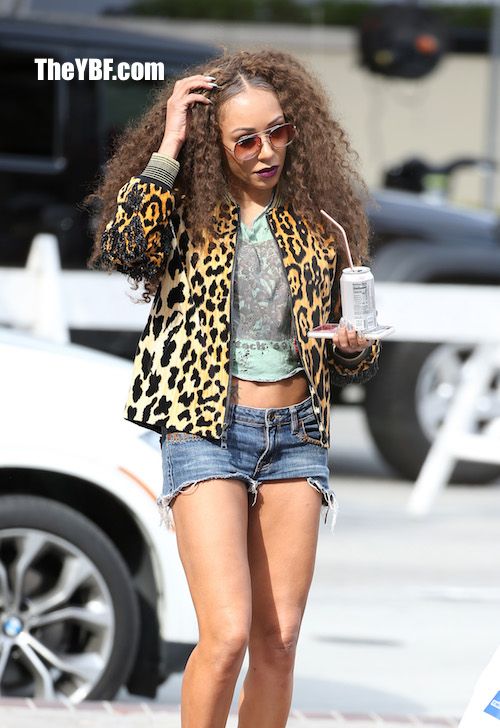 Hey Mel B.!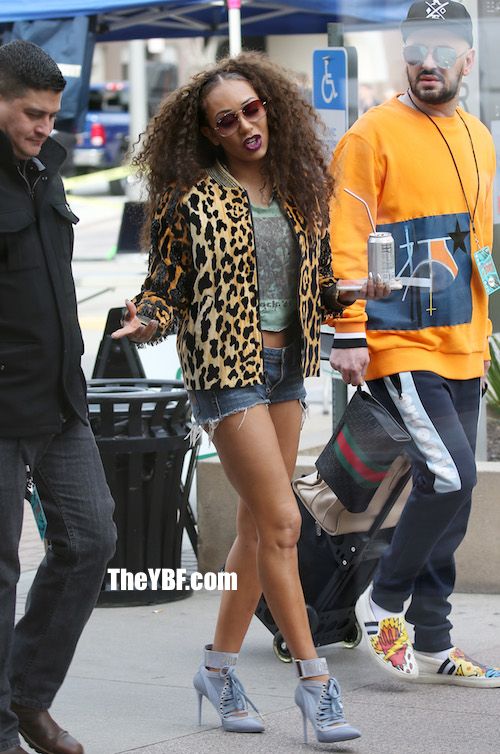 The former Spice Girl was spotted arriving at "America's Got Talent" filming in Pasadena Sunday to do her judge duties.
She's rocking those huge curls again that gave her a unique steez during her "Wannabe" days, and a leopard print jacket and heels she would have totally rocked back in the 90's in her Scary Spice era.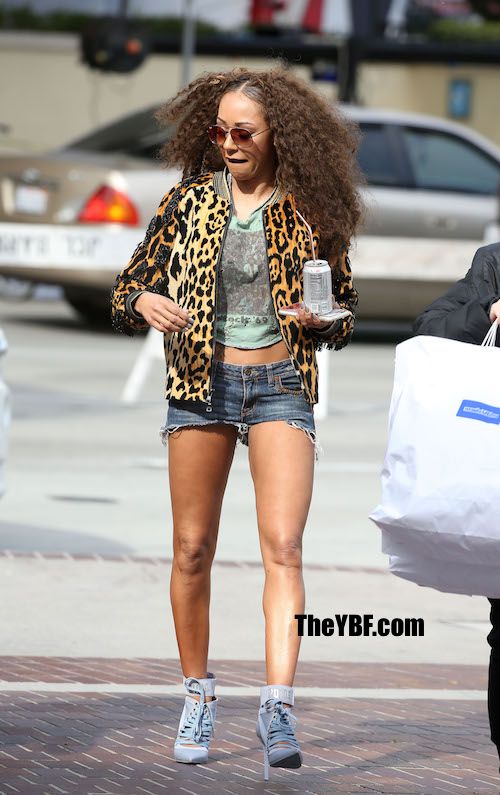 She's looking quite slim and trim, but fit, and much lighter than her usual.  Maybe she's been skipping out on her bronzers and self tanners and just trying to manage a household these days.  Who knows. 
We do know that despite her messy split from ex-husband Stephen Belafonte, she's still in touch with her 14-year-old former stepdaughter, Giselle Belafonte.  Mel was spotted meeting up with her at the taping and giving her a back stage laminate. 
Always family, we guess.
Photos: Splash