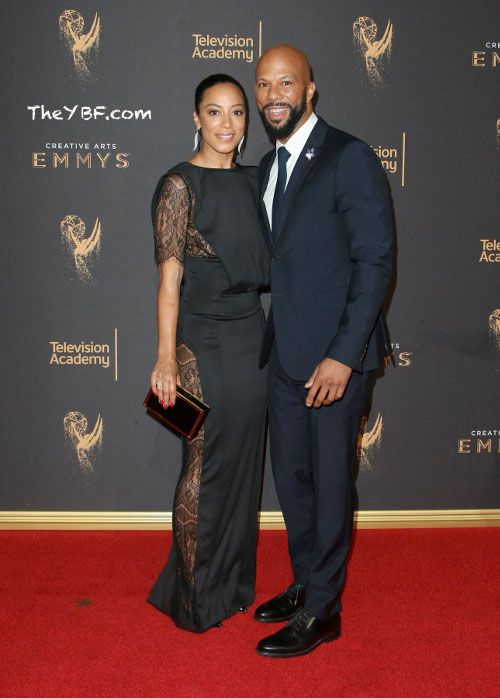 We thought something was up when Angela Rye didn't accompany Common at the 2018 Academy Awards. Now, it's official. They have called it quits. Deets inside…
If you were like us, you noticed Common didn't bring his girlfriend/CNN political analyst Angela Rye to the 2018 Academy Awards on Sunday. There were whispers going around that they had called it quits. And now, it's official.
Common and Angela Rye have broken up, calling off their coupledom that started in the summer of 2017. The political commentator spoke out about the breakup and based on what she said, it sounds like they ended on good terms.
"We have and will always be friends," Angela told PageSix. "He is an amazing human being, and I'm a much better person because he's a part of my life. May we all keep loving and living."
The twosome put their love on front street for the first time at the 2018 Creative Arts Emmysback in September. A month later, the Oscar winning rapper, who was in the running for an Oscar this year, gushed to Bevy Smith on her SiriusXM radio show "Bevelations" about how wonderful Angela is.
"There's a definite connection with Angela Rye," Common said. "She's a wonderful woman. I will just say, I am dating. I'm happy right now—and she is an incredible human being."
There were also previous reports that Angela was receiving death threats over her relationship with Common.
You win some, you lose some.
Photos: WENN