Jhene Aiko's ex-tour manager is dragging her to court over unpaid expenses…allegedly. Get the deets, plus the latest about that crazy Kamiyah Mobley vs. Iyanla Vanzant incident inside…
Paying for expenses from your personal funds expecting to be reimbursed can get tricky.
Jhene Aiko's former tour manager is dragging the singer-songwriter to court after pulling the trigger on a $70,000 lawsuit. Why? Well, he claims he shelled out that much money (plus interest), using his personal credit cards, while on the road expecting to be paid back after he was hired in October 2017.
It's reported he has been hitting Jhene up, asking to be reimbursed, but has not as of yet.
According to RadarOnline:
In the March 1 complaint, Joshua Williams said Aiko, whose real names is Jhene Chilombo, breached their contract when she failed to pay him back the money he had paid out-of-pocket. Williams said he paid with his personal credit cards and cash and only agreed to do so because he was told he would be reimbursed either from tour proceeds, or by Aiko herself.

Williams is asking for the $69,826.23 he claimed he is owed with 10 percent interest, attorney's fees and other legal costs.
We hear Jhene and her camp are counter suing, so dude better have his receipts and bank statements.
In other news...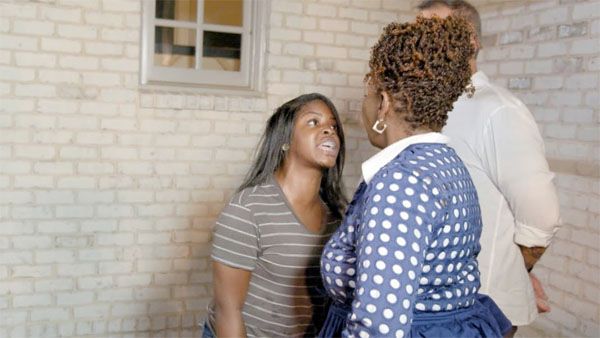 The Kamiyah Mobley episode may be the most explosive episode of Iyanla Vanzant's "Fix My Life."
A little backstory…
Kamiyah Mobley is the 19-year-old female who was kidnapped when she was just a few hours old from a Jacksonville hospital. Her kidnapper, Gloria Williams, raised Kamiyah as her daughter, Alexis Manigo. In January 2017, she was found in Walterboro, South Carolina and her kidnapper "mother" was arrested.
As she works on building relationships with her biological family, her biological mother decided they would enlist Iyanla to help, but then back out. Well, Kamiyah and her father decided to still appear despite the mom's absence, but nothing got accomplished.
Apparently, Kamiyah got upset when Iyanla told her she had to spend the night at the house they were filming at. That set her off and she went bananas on Iyanla, cursing her out like a ***** in the street. Mad disrespectful.
Check it:
Lordt! Fix it, Jesus.
As the show aired on television, Kamiyah's father, Craig Aiken, hopped on Facebook Live to defend his daughter, claiming the show edited out much of what really happened, which in turn portrayed the situation inaccurately.
"She was trying to make me mad with Kamiyah. I was happy with her," he said in the clip. "I didn't feel like she was going to fix my life, because if my life gets fixed, we are going to do it together."
Craig also made claims that Iyanla's son, who is a cameraman for the show, threatened to beat Kamiyah for speaking to his mother the way she was.
Check it below:
After the taping, Iyanla gathered a few of her producers and they all reflected on the intense encounter:
Sad situation all around.
Do you think Kamiyah was WRONG or do you feel Iyanla pushed her too far?
Photos: Getty/OWN