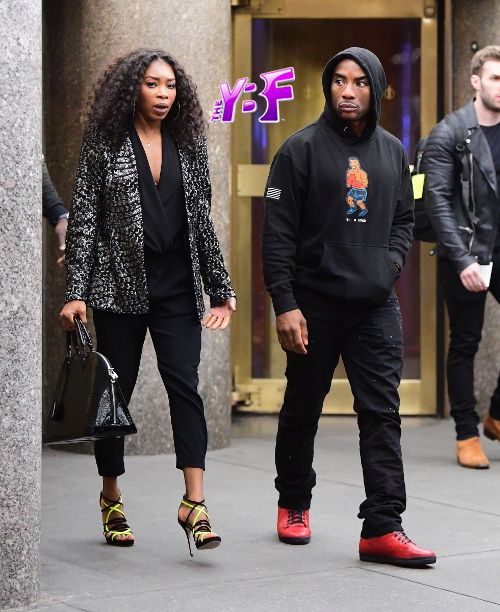 In one of the rarest occasions, controversial radio host Charlamagne Tha God made a semi-public appearance with his wife, who he claims hates the public eye. Looks like he's no longer shying away from showcasing that #blacklove in these streets. Check the pic inside...
Well aren't they cute.  Charlamagne and his beautiful wife were spotted out in NYC late Saturday night.
The controversial Breakfast Club host made a very rare public outing with his fitness instructor wife of 4 years, Jessica Gadsen. He normally keeps his personal life extremely behind the scenes, and the two have only had a couple of pics together that have ever managed to hit the net.
But here we are.
The couple, who are parents to two daughters, seem to have skipped out on all the Oscars parties across the country in L.A. and stayed close to home this past weekend.
Folks have been going in on him lately about his treatment of black women who come on as guests of his show, all while he has a black wife and two black daughters at home.  He maintain he's simply doing his job and asking questions.
We will say, we like seeing Charlamagne on his husband steez. 
Photo: Splash