Marhershala Ali gushed over his baby girl who was born right before the Oscars last year, Danny Glover was full of energy while chatting about his projects and the #METOO movement, and Michael Strahan talked to everyone on the red carpet before the ceremony. Get it all inside…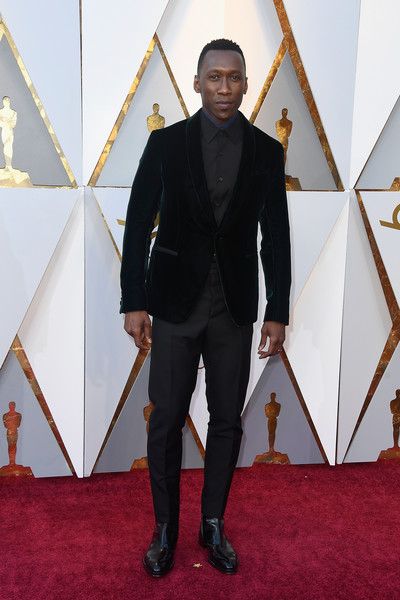 Right around this time last year, Mahershala Ali was on the TOP of the world.
Just two days before the 2017 Academy Awards, the Moonlight actor and his wife Amatus Sami-Karim (below) welcomed their first child together, a baby girl they named Bari Najma Ali. Days later, the 44-year-old new dad won his first Oscar in the Best Supporting Actor category for his performance in Moonlight. Can you imagine having two HUGE accomplishments happen within the same week of one another?!
Ali made his return to the awards show to present the award for Best Supporting Actress. On the carpet, the actor gushed over how fatherhood has been treating him.
"It's good. It's been amazing," he said. "She wears me out and puts me in my place in her own way, but I absolutely love her and that's my heart. She's absolutely grounding and it's just beautiful," he added.
Aww!!
Peep the clip below:
Be sure to check out Mahershala as a rapper in the upcoming Netflix film, Roxanne Roxanne, a biopic about rapper Lolita "Roxanne Shanté" Gooden. It premieres March 23rd.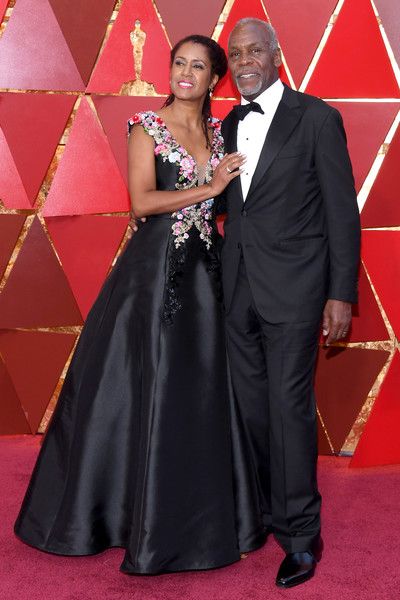 An energized Danny Glover was super excited as he made his rounds on the red carpet with his wife Eliane Cavalleiro.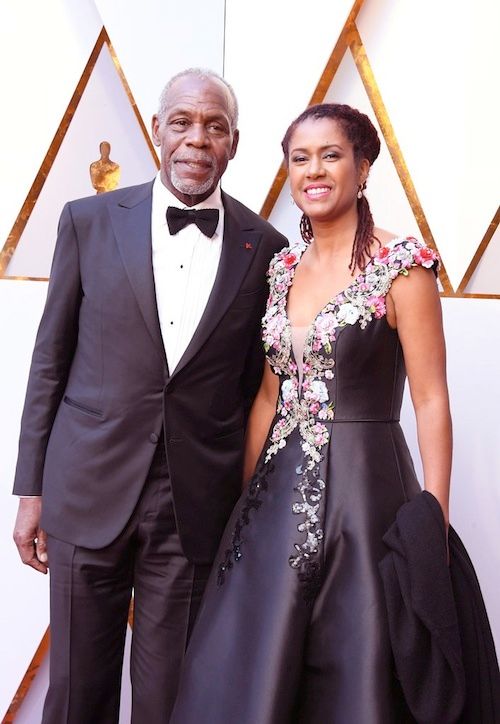 Black certainly don't crack chile.
The Hollywood veteran was extremely excited while talking about the Oscar nominated documentary, "Strong Island," which he executive produced.
The documentary, directed by trans man Yance Ford and produced by Joslyn Barnes, chronicles the arc of a family across history, geography and tragedy - from the racial segregation of the Jim Crow South to the promise of New York City; from the presumed safety of middle class suburbs, to the maelstrom of an unexpected, violent death. It is the story of the Ford family: Barbara Dunmore, William Ford and their three children and how their lives were shaped by the enduring shadow of race in America.
Danny and Yance dished on why the documentary was so important as well as the #METOO and #TimesUp movements.
Peep the clip below:
Also...
When Danny bumped into Lakeith Stanfield on the carpet, pure black boy joy ensued. Peep the clip above. By the way, they just wrapped up filming a new movie together titled, Sorry To Bother You.
Also on the carpet...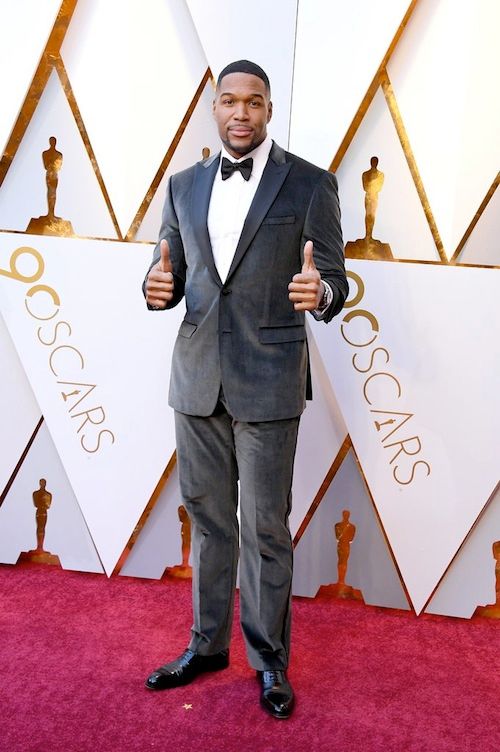 While some folks were avoiding Ryan Seacrest amid his sexual assault claims, "Good Morning America" anchor Michael Strahan, along with "The View" co-host Sara Haines (below), was talking to everybody and their mama before the ceremony.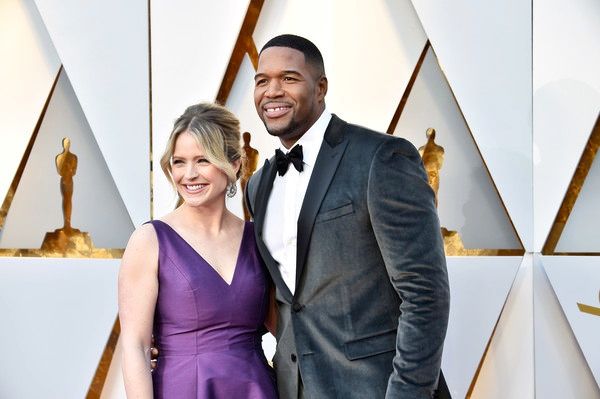 The charcoal suit looked good on him too.
Photos: Getty/Wire