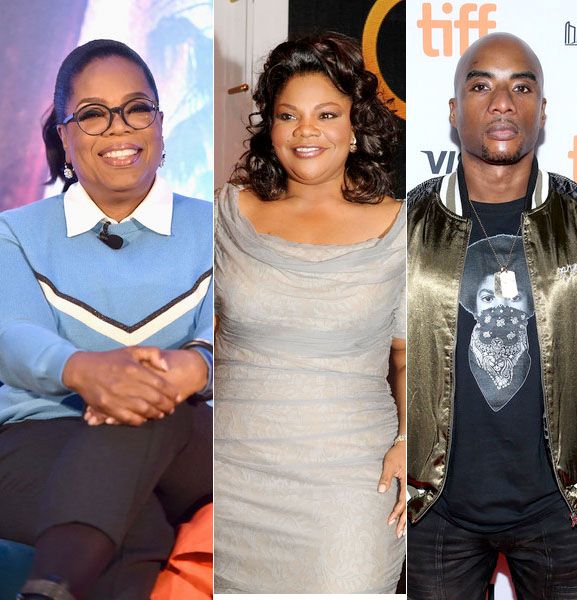 Charlamagne Tha God took a passive aggressive approach to respond to Mo'Nique after their sitdown interview even though he claims he wasn't being shady. Mmhmm...
See how he added Oprah in the mix and more inside…
Oprah is currently on the promo trail for Disney's upcoming science fantasy adventure film A Wrinkle In Time, directed by Ava DuVernay.
Making her press rounds, the media mogul sat down with Global Grind's Xilla Valentine where she was asked why does she continue to take the high road instead of addressing the negative comments that have been made about her…specifically Mo'Nique and Donald Trump. Her response was epic, as usual.
"It's impossible, it's a law that if you meet negative with negative you will just have a combustive negative force of energy," she explained. "You can't meet negative energy where it is, you have to rise above it, you have to transcend it. You have to be the light. It only takes a little bit of light to banish the darkness, it takes a lot of darkness to overcome the light. It takes just a little bit of light and we are warriors of the light. I would never stoop to try to meet somebody where they are negatively. Don't care who they are."
Catch those gems.
Peep the clip below:
ATTN Global Grind Exclusive: @Oprah speaks out about the negative comments that she's been receiving from @realDonaldTrump& @moworldwide. MUST SEE: https://t.co/ljEsZ1Ncs9#AWrinkleInTimepic.twitter.com/VDJlYatGUU

— Global Grind (@GlobalGrind) February 24, 2018
Power 105's "The Breakfast Club" radio personality Charlamagne caught a lot of heat after interviewing Mo'Nique. It got a little heated between Charlamagne and Mo resulting in tha Almost Christmas star wrapping up the interview and giving Charlamagne a piece of her mind as she exited the studio. Catch up HERE.
The outspoken radio host hasn't directly responded to Mo (which seems odd), but he posted the clip of Oprah's interview and folks are saying it's an indirect response to Mo'Nique. Here's what he posted:
In the comments, people accused Charlamagne of throwing shade at the Oscar winner. However, he claims it wasn't shade and that he was simply bigging up his homie's interview skills:
Hmm...
Well, as the Oprah clip made it's rounds online, Mo decided to respond and throw REAL shade: 
Sheesh.
And then Charlamagne posted THIS on his Instagram page: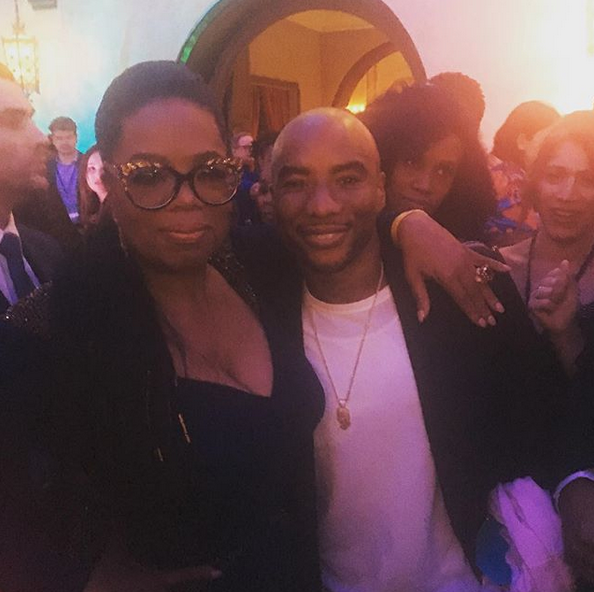 "The Light," he captioned. Is he trolling Mo or nah?
By the way, A Wrinkle In Time hits theaters March 9th.
Photos: Getty