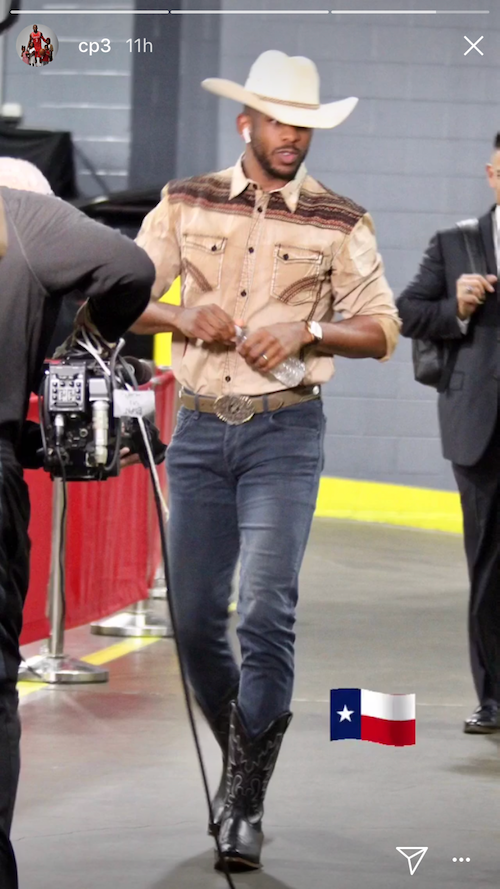 Everyone on the Internet was wondering why Chris Paul and Floyd Mayweather were decked out in cowboy gear during NBA games last night. Find out why inside…
So, this is how Houston Rockets point guard Chris Paul made his way inside the Toyota Center last night to battle it out against the Minnesota Timberwolves:
Yes, full on Cowboy outfit. So why was he dressed like this in the first place?
Apparently, it was Go Texan Day, which is a day where Houstonians put on their best western attire to celebrate the beginning of the Houston Livestock Show and Rodeo. Makes sense. He even let his kiddies play dress up as well:
"Runs in the family!!#GoTexanDay," he captioned on Instagram. Too cute!
By the way, the Rockets beat the Timberwolves, 120-102. We know everyone in Houston was SUPER hype after the win.
Celebs at other games even got in on the fun too...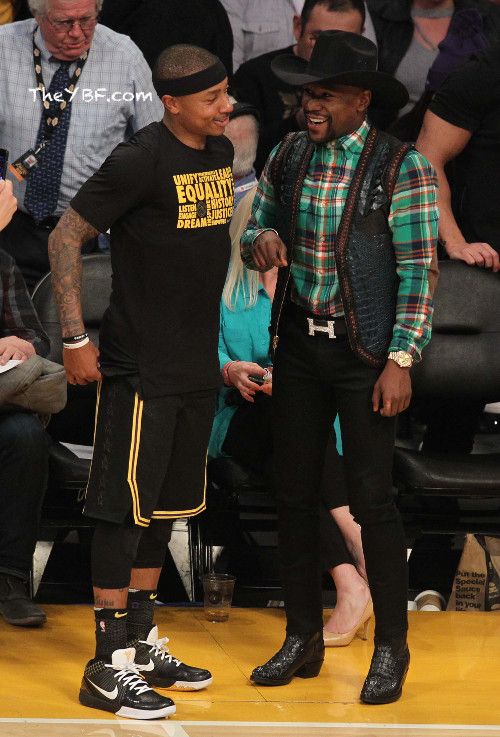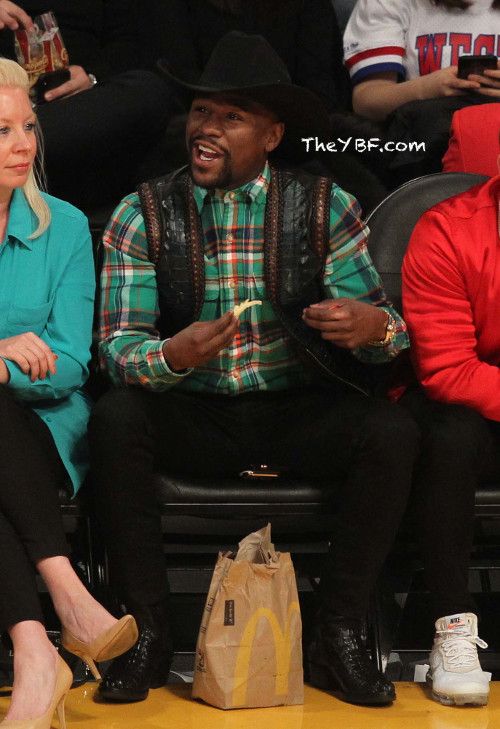 Boxing champ Floyd Mayweather also hit up an NBA game dressed for the holiday. He popped up courtside at Staples Center to watch the Lakers and the Dallas Mavericks hit the court in cowboy gear.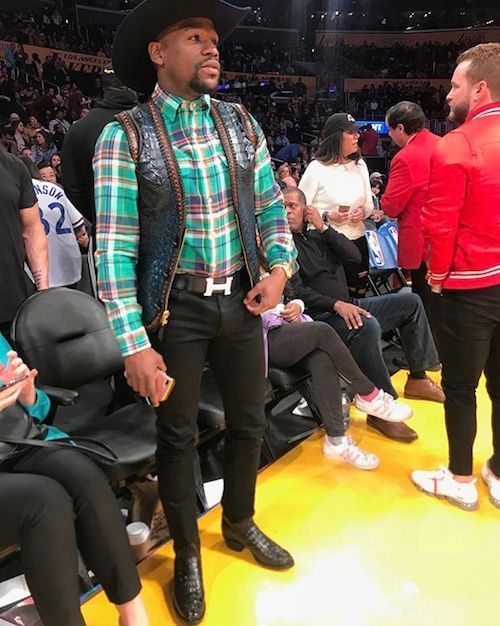 "I heard Chris Paul had his cowboy swag on today and so did I. I guess great minds think alike, be outside the box," he captioned on Instagram.
Floyd had plenty to celebrate since the Lakers beat the Mavericks, 124-102, and an upcoming birthday.
After the game...
The retired boxer, rocking a black mask paired with a blue suit, hit up Serafina in West Hollywood to turn up for the pre-birthday festivities last night.
He turns 41 today. Happy Birthday Floyd!
Photos: Chris'IG/Floyd's IG/Backgrid/Splash