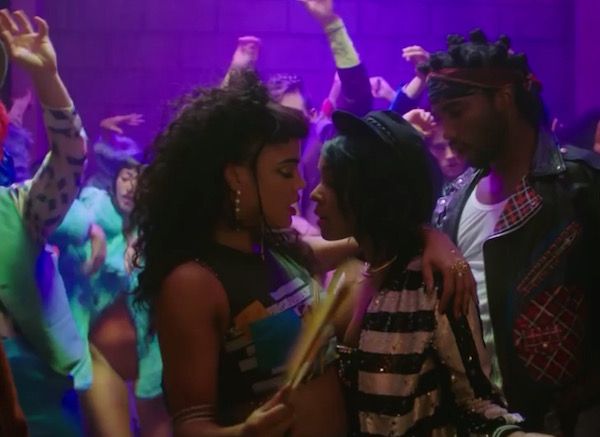 Janelle Monae is making everybody catch feels with these two new videos she just dropped. Sexual feels, Prince feels, ALL the feels. Watch her drop bars and bisexual finesse inside....
Your Afro Futurist leader is gearing up to drop her new project, Dirty Computer, which she calls an emotion picture, on 4.27.18.  And by "emotion picture," Janelle Monae means a narrative film and accompanying musical album.
Yessss drop that genius-ness Janelle!
So she surprised her fellow Androids with two new videos today, one where she's dropping hot 16 (give or take a few) ad one where she brings her bestie Tessa Thompson into a sexual/asexual mix.
On "Make Me Feel," Janelle brings Prince-esque vibes as she makes a statement that her sexuality is controlled by no one...and folks need to "let vaginas have the monologue."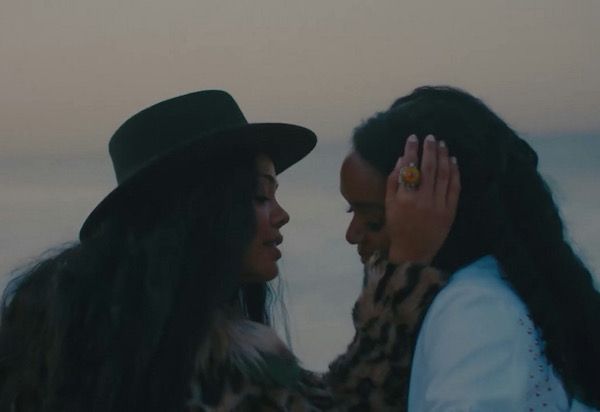 The Hidden Figures star has been the subject of lesbian and.or bisexual rumors, with fellow actress Tessa Thompson rumored to be more than just her bestie.  Still, neither of them are confirming or denying anything, despite some folks feeling like this was their coming out story/
We think it's just Janelle being the smart and talented artist that she is.  Check out the vid below:
On "Django Jane" Janelle reminds y'all she can rap just as well as she can sing and act.  Get into her androgynous fabulousness below: