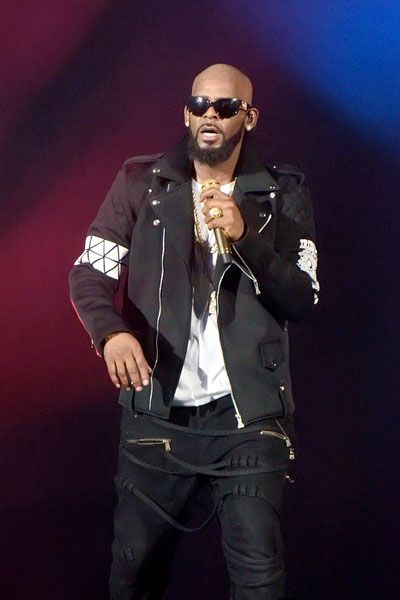 R. Kelly just got the boot out of not one, but TWO of his homes in Georgia. Deets inside…
When you stop paying rent, you get the boot!
Apparently, R. Kelly (or someone on his team) decided to stop paying rent on two of his Georgia homes. Now, he has to get out.
According to court documents filed in Fulton County (on Feb. 13th), the Grammy winner was evicted from two homes he was renting in Johns Creek over unpaid rent. How much is he in the hole? A cool $31,000 is owed to SB Property Management Global in past due rent.
He reportedly paid $3,000/month for one home and $11,542/month for the other. The homes are literally miles from each other and have Duluth addresses.
The AJC reports:
According to the court documents, the homes Kelly has been evicted from are on Old Homestead Trail and Saint Devon Crossing.

These were the same homes that were "ransacked" in 2017 after a former associate of Kelly's, Alfonso L. Walker, allegedly broke into them and sold many of the items inside. The 50-year-old Lawrenceville man was arrested in December and charged with theft and burglary.
The news site reached out to Edmond Green of SB Property Management Global and he said he couldn't comment on the filings. They also reached out to Kelly's camp where spokesperson Trevian Kutti said the singer had "no comment at this time" on the dispossessory affidavits filed against him.
The singer also had a third home in Johns Creek, which became the center of the sex cult allegations.
In July 2017, after BuzzFeed published an article claiming that Kelly "held women against their will in a cult" there, Tim and Jonjelyn Savage of Atlanta held a press conference outside the home. They said their daughter Joycelyn was "beat" by Kelly and "part of the R. Kelly cult." Joycelyn later released a video through TMZ saying she was "in a happy place."

On Aug. 7, 2017, the Fulton County District Attorney's Office received a file on Kelly from Johns Creek police. The DA — Paul Howard — said his office did not request the file and was not pursuing charges against Kelly, but his office would review the file.

Last week, Dexter Bond, a spokesman for the DA's office said in an email that the Kelly file is still open and under review.
Welp. Guess we'll just have to wait and see what comes of this review.
This eviction debacle and the two women who founded the #MuteRKelly campaign (due to his proclivity for keeping young women who are allegedly brainwashed in his home), he might want to go find another closet to get trapped in.
Any guesses on why R. stopped payment on the houses?  We have a few...
Photo: Getty