A woman claims Trey Songz smacked her in the face during All-Star weekend. Get those deets, plus the Dallas Mavericks' response to the inappropriate behavior and domestic violence claims by two employees inside…
Trey Songz is being accused of being violent towards a woman again.
According to reports, a woman claims Mr. Steal Your Girl SMACKED her in the face while partying it up during NBA All-Star weekend.
Here's what she says went down…
The woman claims she was having fun at a party in Hollywood Hills, mixing and mingling when Trigga got upset that she was talking to another man. Apparently, his anger got the best of him while they were arguing and he struck her in the face. She tells TMZ she immediately left the party and went to the hospital. Soon after, she went to the police to show them her minor injuries.
Now, the authorities are involved. The L.A. City Attorney will review the case and determine it Trey should be charged. Sheesh.
This isn't his first accusation of violence made by a woman. In December 2017, a Philly woman sued the singer for $50,000 for allegedly attacking her outside of a strip club he made in appearance in May 2017.
She claims she tried to snap a picture of him in the parking lot and that's when he smacked the phone out of her hand, which flew onto her face, breaking her glasses. Now, she wants him (and the venue) to pay up.
Oh Trey.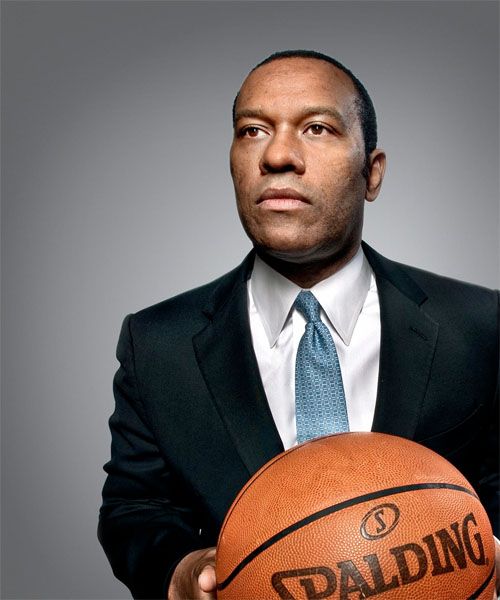 Well, this is a doozy.
The Dallas Mavericks are responding to allegations of inappropriate behavior and domestic violence arrests involving former team president Terdema Ussery and Mavs.com writer Earl Sneed, respectively.
Sports Illustrated released an investigative report that rang the alarm on the toxic workplace culture. Former team president Terdema Ussery was accused of sexual misconduct in the workplace. Meanwhile, Mavs.com writer Earl Sneed's domestic violence arrests were also brought to the forefront.
Here's a breakdown of the investigative report:
• Ussery became CEO of the Mavericks in 1997. One year later, in 1998, the organization conducted an investigation into reports of his inappropriate behavior. He kept his job, but a new human resources director was hired.

• Multiple women accused Ussery of harassing them, including unwelcome physical contact and requests for sex. The women spoke to SI and showed the magazine logs dating back years and detailing his behavior. Ussery denied these accusations.

• Ussery left the Mavericks in 2015 for a job at Under Armour. He resigned after two months amid an investigation into inappropriate behavior toward a female coworker.

• Earl K. Sneed began as a freelancer for the team's website, then was hired full-time as Mavs.com beat writer in 2010.

• Sneed was arrested and charged with assault during the 2010-11 season, allegedly breaking his girlfriend's wrist and leaving her with bruises. He pleaded guilty to misdemeanor charges in 2012 and kept his job.

• He later began dating a woman who also worked for the Mavericks. In 2014 he allegedly assaulted the woman, who reported the incident to HR. The woman decided to quit. Sneed kept his job.

• Sneed was fired Tuesday after the Mavs learned about Sports Illustrated's investigation.
Terdema Ussery responded to the allegations:
"I am deeply disappointed that anonymous sources have made such outright false and inflammatory accusations against me. During my career with the Mavericks, I have strived to conduct myself with character, integrity and empathy for others. During my nearly 20 year tenure with the Mavericks, I am not aware of any sexual harassment complaints about me or any findings by the organization that I engaged in inappropriate conduct. In fact, on multiple occasions I and other senior executives at the organization raised concerns—both in person and in emails—about other Mavericks employees who had engaged in highly inappropriate—and in some cases, threatening—sexual conduct. The organization refused to address these concerns, and I believe these misleading claims about me are part of an attempt to shift blame for the failure to remove employees who created an uncomfortable and hostile work environment within the Mavericks organization.
So, he wasn't aware of any sexual harassment complaints, yet he was the subject of an internal investigation about sexual harassment in 1998? OK, Sir.
The Mavericks also issued a statement regarding the explosive report:
The Dallas Mavericks have received information about behavior in our workplace that appears to have violated the organization's standards of conduct. It has been alleged that a former officer of the organization engaged in various acts of inappropriate conduct toward women over a period of years. This individual left the employment of the Mavericks nearly three years ago and the Mavericks have only learned of the scope of these complaints in the past days.

The Mavericks organization takes these allegations extremely seriously. Yesterday we notified the league office and immediately hired outside counsel to conduct a thorough and independent investigation.

In a separate matter, we have also learned that an employee misled the organization about a prior domestic violence incident. This employee was not candid about the situation and has been terminated.

There is no room for such conduct in the Mavericks' workplace — or any workplace.

We are committed — to our employees, our team and our fans — to meet the goals of dignity, security and fairness that define the Dallas Mavericks.
Mike Bass, NBA Executive Vice President, Communications responded on behalf of the league to the SI report saying they'll be keeping a close eye on the investigation:
"The Dallas Mavericks have informed us of the allegations involving former team president Terdema Ussery and Mavs.com writer Earl Sneed. This alleged conduct runs counter to the steadfast commitment of the NBA and its teams to foster safe, respectful and welcoming workplaces for all employees. Such behavior is completely unacceptable and we will closely monitor the independent investigation into this matter."
Thoughts?
Photos: Getty/D Magazine