We're about to learn a lot more about rapper Gucci Mane in a new biopic coming to the big screen. Meanwhile, Zendaya has landed a role in an upcoming crime drama. On the magazine front, Storm Reid graces the cover of SEVENTEEN magazine. More inside…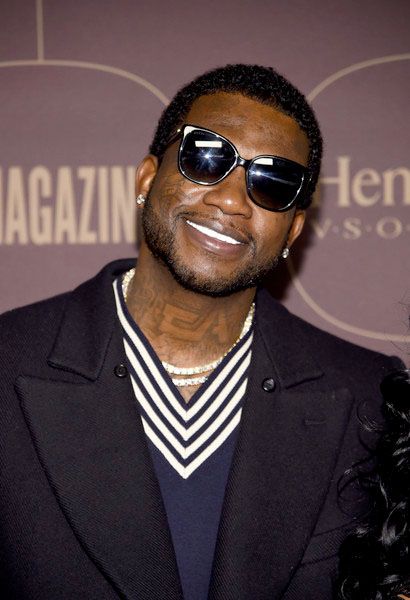 Since being released from prison in 2016, Gucci Mane's life has been on the up and up. He's still the king of Trap Music, he got married to his love Keyshia Ka'oir, and he wrote a memoir.
Now, his life story is about to play out on the big screen.
According to THR, Paramount Pictures is teaming up with Imagine Entertainment ("Empire) to adapt The Autobiography of Gucci Mane. They have obtained the life rights to Gucci (real name Radric Davis) and movie rights to the book. The film will be made via Paramount Players arm.
Known as the Trap Music forefather, Gucci let fans in about his rise to the top, including his drug addiction, beefs he had with other artists and then his road to redemption. Since making a splash on the music scene in 2005, he has dropped 12 albums and 72 mixtapes. Several of his mixtapes were released while he was in prison.
Everything is still in the early stages for the film, but we'll keep you posted on any updates.
Also coming to the big screen...
After hitting the big screen in the Greatest Showman, Zendaya has landed another new role. She'll be starring in a crime thrilled titled Finest Kind, written and directed by Brian Helgeland. Actors Jake Gyllenhaal and Ansel Elgort were also announced to star in the film.
Deadline reports:
Gyllenhaal is producing the pic with Riva Marker, under their Nine Stories banner, along with Gary Foster and Russ Krasnoff via Krasnoff/Foster Entertainment, and Imperative Entertainment's Dan Friedkin and Bradley Thomas.

30WEST is financing the film. STXinternational will rep international distribution sales for the film, which will be presented to buyers at the upcoming European Film Market. STX will also distribute directly in the UK and Ireland. CAA and Endeavor Content are handling the U.S. rights.
Details are still scarce, but we'll keep you posted.
If you haven't heard, Daya will be starring and producing a passion project about the first African-American woman to graduate from Vassar College titled, A White Lie.
Daya is also one to spread love to her fellow YBF actresses... like newbie Storm Reid:
This is awesome, two bright beautiful lights (side note, Storm may be my long lost little sister) https://t.co/FoVG1RGo7h

— Zendaya (@Zendaya) February 9, 2018
14-year-old actress Storm Reid covers SEVENTEEN magazine's March/April 2018 issue alongside her co-star Rowan Blanchard.
Before the release of their sci-fi adventure drama, A Wrinkle In Time (directed by Ava DuVernay), Storm and Rowan sit down with Reese Witherspoon where they chatted and laughed over a number of things. The girls were asked what they would do if they could travel back or ahead of time and Storm's answer was quite impressing.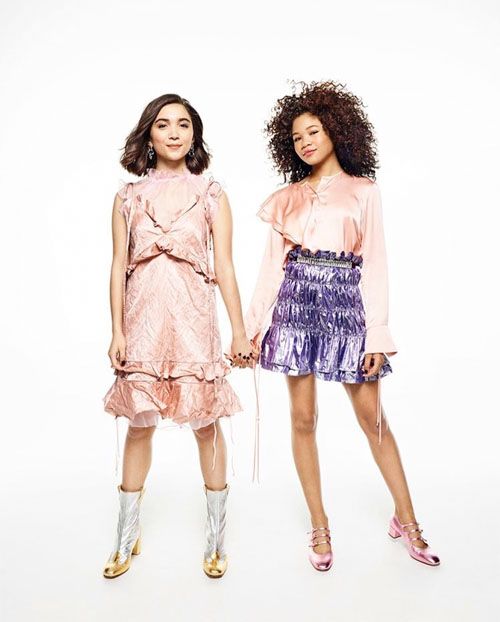 "I would want to go back to the civil rights movement and see how that was," she told the magazine."With the information and knowledge I have about it now, I would want to see how I would deal with it. And I'm only 14, but maybe I could see how I could influence it."
We're so here for our young activists who see the importance of their platform and using it for he greater good.
Storm's cover hits newsstands Tuesday, February 13th.
Photos: Getty/SEVENTEEN