There's some fresh melanin on the magazine circuit. Check out model newbie Laura Harrier's super hot INSTYLE cover and spread, plus the gorgeous women of color who front NYLON's February 2018 issue.
Also, Chris Rock is ready to bring the laughs in a new wedding film and we've got a sneak peek. Get it all inside…
We love a fresh face around these parts.
You may not have heard of Laura Harrier, but you'll be seeing a lot more of her in 2018.
The 27-year-old made her mark in Spider-Man: Homecoming, breaking barriers as we hardly ever see a woman of color, let alone two (the other being Zendaya), in an action movie together. She was the love interest of Peter Parker, now, she's serving up HOT shots for INSTYLE magazine's March 2018 issue.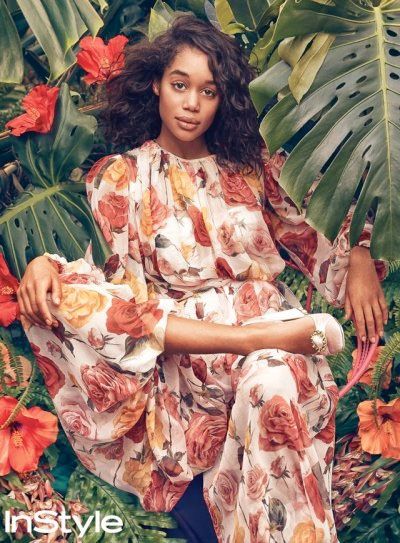 "It's so rare that you see two women of color in an action movie," Laura told the magazine. "It was so forward-thinking to have us each play completely independent characters."
The Chi-town native, who is biracial, revealed she idenitifies as black, but she's connected to both of her ethnic backgrounds. Her father is African-American and her mother is Polish and English.
"I feel really connected to both sides of my family," she said. "When I was growing up, there were never people on TV who looked like me, so it's very cool to be able to represent that on camera."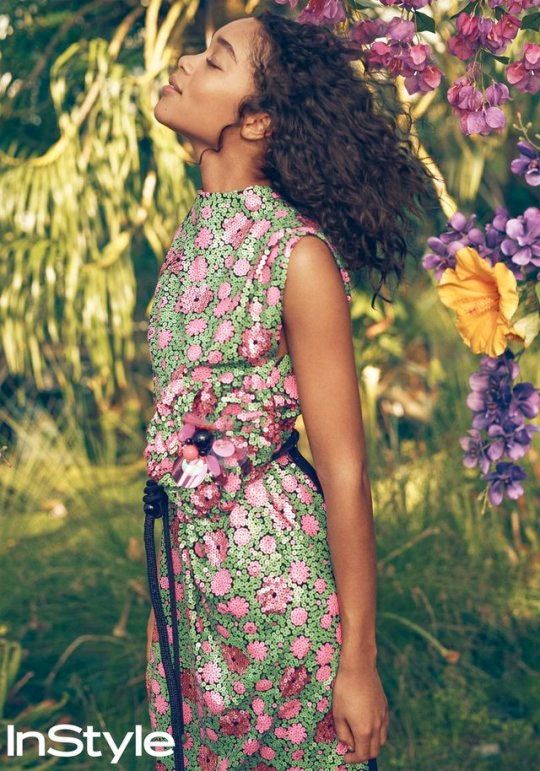 However, she did look up to one of our fave 90s stars.
"Hilary Banks from The Fresh Prince of Bel-Air is my number-one influence," she shared. "She's a bad bitch, always unapologetically herself and unafraid to stand out and be beautiful."
Facts.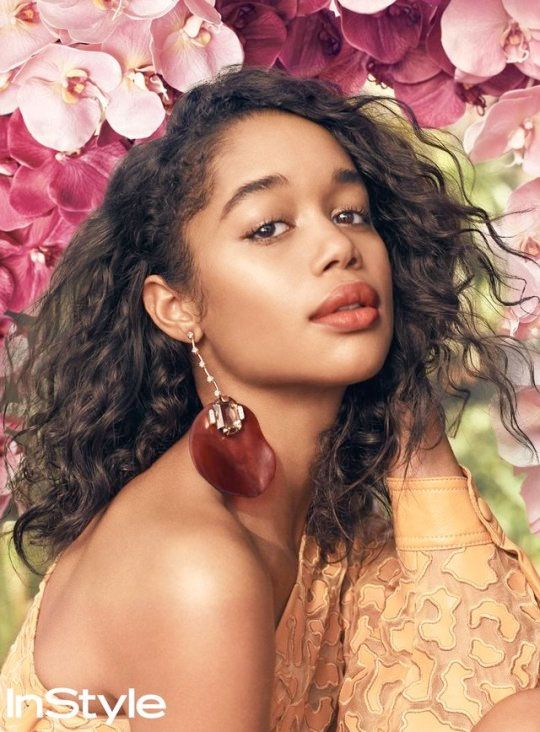 Joining the ranks, Laura said she will be using her platform to highlight important issues that are going on around us because it's her duty to do so.
"I think those of us with a platform have a duty to talk about all the fucked-up stuff that's going on," she explained. "I would feel really uncomfortable watching things go by and just posting pretty selfies."

"I feel very fortunate to be acting at a time when women and minorities are getting more of a voice," she continued. "We're in the middle of a moment where barriers are starting to be broken down. But I just want them to be smashed all the way."
We'll be keeping a look out on her. You can read her full interview here.
Don't think you won't be seeing her on the big screen. She's currently filming Spike Lee's biographical drama, Black Klansman, also starring Corey Hawkins. 
On another magazine front...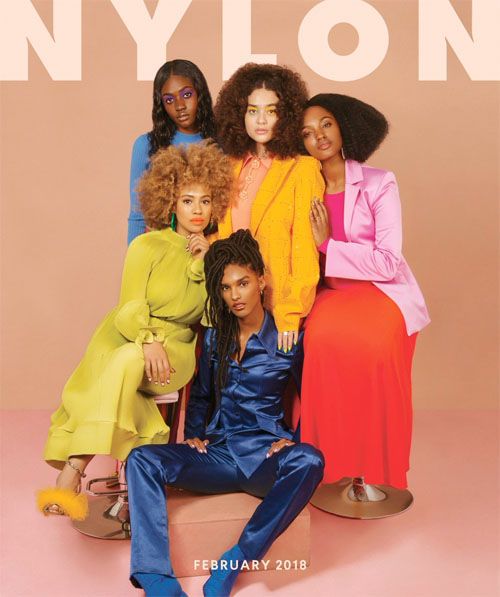 NYLON magazine is celebrating Black History Month with a fierce, melanin drenched cover that we're loving. For the magazine's February 2018 issue, YBF models serve up uber fabness an array of skin tones, shades and hair textures that make us all so magical.
For the cover story, writer Roxane Gay explores everything that is STILL wrong with the fashion industry. However, she's hopeful for change. And is speaking out and specifically saying what needs to be done for the industry to change.
"Every body is unique and carries with it a history that deserves to be honored by fashion," she wrote."This should go without saying, but, clearly, it needs to be said over and over again. And we need far more than to say that every body matters."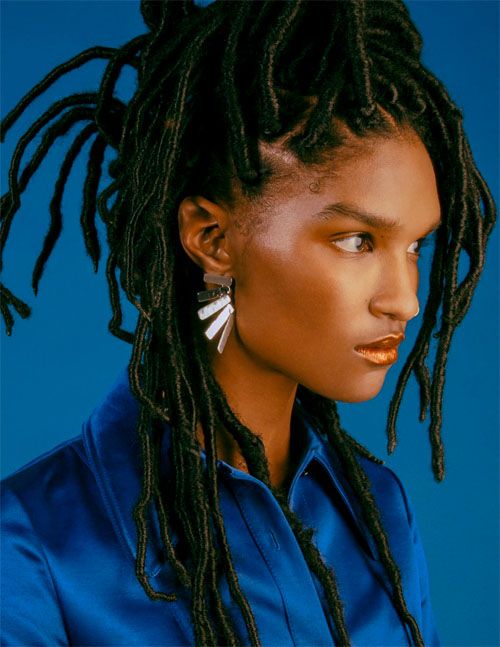 "Everyone in the fashion industry needs to acknowledge the reality and diversity of human bodies," she continued. "This industry needs to act on that acknowledgment at every level. Designers must design clothes for all kinds of bodies and do so with the same flair and creativity with which they design clothes for their ideal. Retailers need to carry clothing for all kinds of bodies. Fashion magazines need to feature all kinds of bodies. And this has to be an ongoing effort."
We totally agree. And what's taking this change so long to happen?! There's clearly a market for designers to expand their collections to fit more than a model size 0 body. You can read her full piece here.
Check out a few behind-the-scenes clips from the shoot below: 
In movie news...
He's baaaaack!
Chris Rock is gearing up to play a dad who's son is marrying a white woman in the new Netflix comedy, The Week Of. He's starring opposite Adam Sandler. Lordt. These two will definitely have you laughing.
Anyone else feeling old? Chris Rock is playing a father of a son that's old enough to get married. Let that sink in.
According to Rolling Stone:
"...The Robert Smigel-directed comedy chronicles the chaos of two families coming together the week before a wedding. The new trailer highlights plenty of that madness – from magic tricks gone awry to Steve Buscemi inexplicably smoking a cigarette while lying on a chimney. The action is centered around Sandler and Rock having a very fatherly fight over whether to turn on the car air conditioner."
Y'all know how people are about their air condition in the car. Ha! Peep the teaser above.
The Week Of will be available to steam April 27th on Netflix
Photos: INSTYLE/NYLON