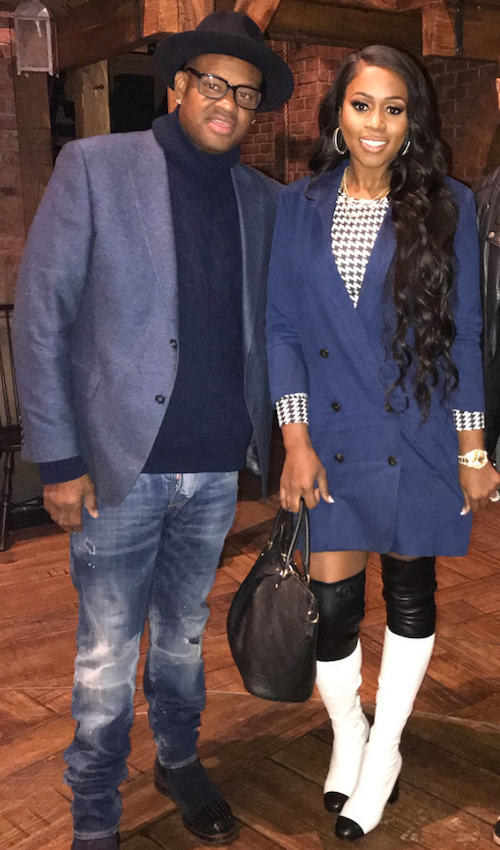 Well, that was quick. Remy Ma fired Vincent Herbert just as quickly as she hired him.  Deets inside...
Remy Ma is manager-less again as she's reportedly dropped Vincent Herbert.
Just three months ago, Remy confirmed she brought in Vince to help manage her glow up.  He does have a record for turning talented women into super stars.  But, apparently, Remy Ma said he didn't live up to the hype. And she blames his focus on Tamar, instead of her, as the reason why.
According to TMZ:
Sources tell us Remy fired her recently-hired manager, Vincent Herbert, when she felt he was spending more time repairing his relationship with Tamar, than furthering Remy's career. We're told he came up short on promises of being a "super manager" for Remy.
Remy apparently says Vince dropped the ball on doing manager things, similar to what Tamar was complaining about on last season of "Vince & Tamar."
We're told Remy's complaints include Vincent dropping the ball on basic manager duties like booking studio time, and scheduling performances. On the other hand, Remy wanted no part of Vincent's family drama -- Tamar filing for divorce and a baby mama allegation -- and our sources say that stuff was his focus.
Interestingly, Vince called the "Wendy Show" and said it's all fake news.  He said he's still Remy's manager and that they actually have a meeting today.
Is it possible that he just hasn't been told yet?  Plus, he has a tendency to act like things didn't happen, when others say they did.
Time will tell...
Photo: Remy Ma Instagram