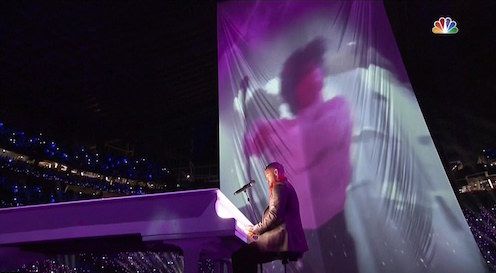 Justin Timberlake went and pissed people off more than they already weree even before his Super Bowl performance.  The former boy bander was dragged for what many on social media called a mediocre, boring and derivative performance that exploited the late Prince's likeness.  Get it all inside.
While some of the population thought his performance was just fine, plenty of folks were not here for Justin Timberlake's white mediocrity, which wasn't disguised by those Air Jordan 3's he was rocking.
After JT spoke to Sheila E. and Prince's family and reassured them he wouldn't be using a Prince hologram in his performance as previously reported, Prince surely showed up anyway.  Not sure if he was just playing semantics, but there was surely a video of Prince playing against a billowing sheet above JT's purple-lit piano at one point.
Check it:
While some thought it was a beautiful nod to Prince in his hometown, everybody wasn't here for that tribute.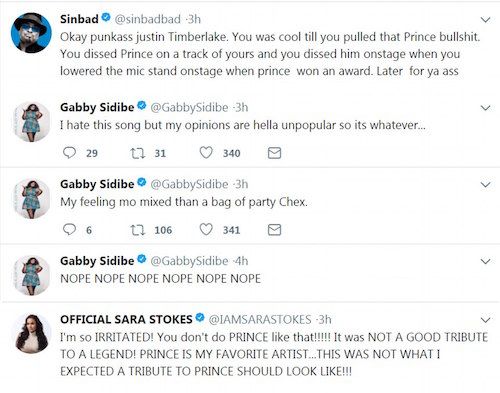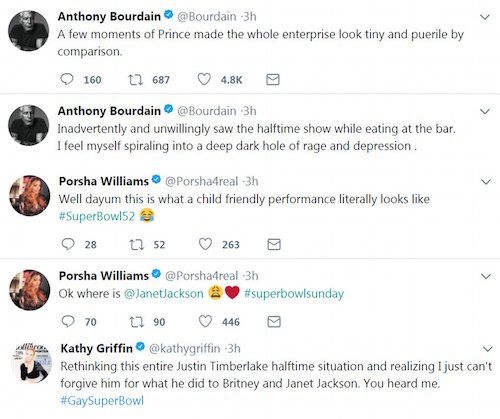 Y'all it is SO quiet in here. Only the fake crowd y'all see on camera cares about Justin. pic.twitter.com/V01zFCeLbE

— Chaos and Disorder (@onlychyld) February 5, 2018
Ooop.
And the fact JT's culture vulture ways were on display wasn't missed by folks either.
Listen, JT's gonna JT.  He's going to hit some James Brown/Michael Jackson derivative sounds and moves and folks are going to act like it's the second coming.  But we couldn't help but notice damn near everybody performing with Justin and in his crowd of "fans" (hired performers), it was looking mighty...white.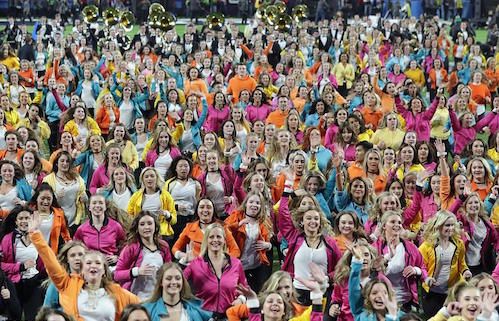 There were about 3 black folks playing in his band/backup dancer group.  It was an interesting juxtaposition of R&B laced vocals with cheering fans who likely don't even know what R&B stands for. They love R&B-light, don't they?
Justin's performance was nothing to write home about, but it wasn't horrible.  Still, for any upcoming major sports performances, we're good on the watered down "culture".  Please and thank you.
Photos: Getty/NBC