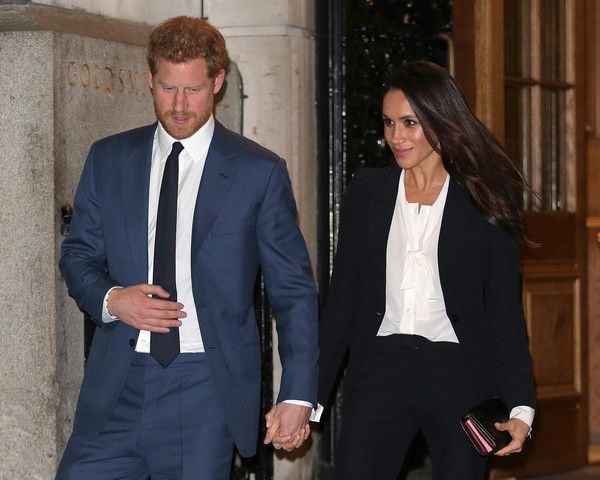 Meghan Markle is doing this Royal thing her own way, unapologetically.  And we love every bit of it.  Get into her latest look that completely breaks tradition inside...
While Melania Trump rocked a white Dior pantsuit to this week's State of The Union and had mainstream America drooling at the mouth (Michelle would have rocked it better, TBH), we're stanning all the way out for Meghan Markle's non-Duchess like pantsuit.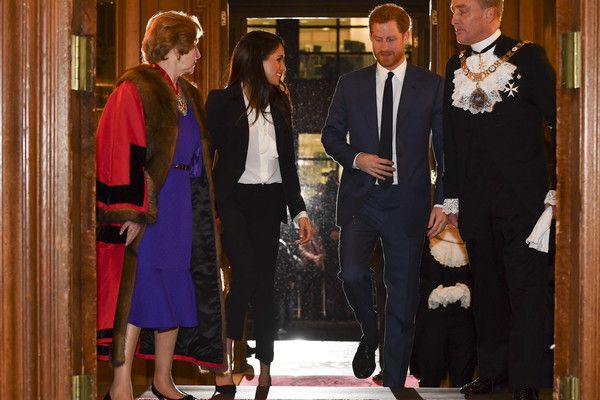 Yessss, break the rules Meghan!
In a move that totally breaks Royal protocol, Meghan made her first official evening appearance with Prince Harry in a super chic, tailored black Alexander McQueen pantsuit (a salute to the Brits). The oversized white pussybow-detailed blouse by Tuxe was the perfect touch as the engaged couple made their way to the annual Endeavour Fund Awards at Goldsmiths' Hall in London.
While this isn't the first time Meghan (or even Princess Kate for that matter) has worn pants to an official event, it's definitely out of the ordinary for a Royal Princess or Duchess (to be) to not rock a dress or skirt to an evening charity gala. Chick said she's about to match her man's fresh, and we're not mad at it.
She topped off her look with Manolo Blahnik heels and a Prada clutch.
As for who her stylist is, word has it she handles her style by herself.  Fashion media is eating up her "new rules", so we don't expect for her to be a boring Duchess any time soon. Even though a few outlets claimed they were disappointed that she opted to not wear a dress.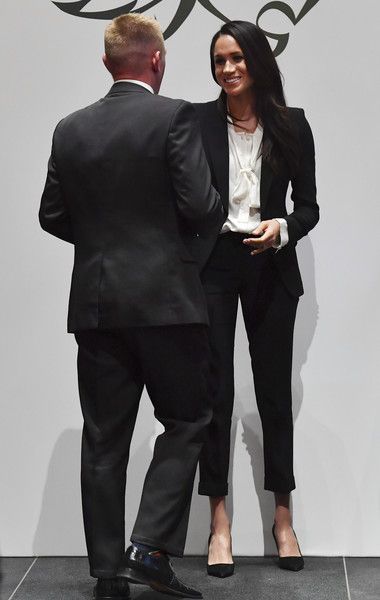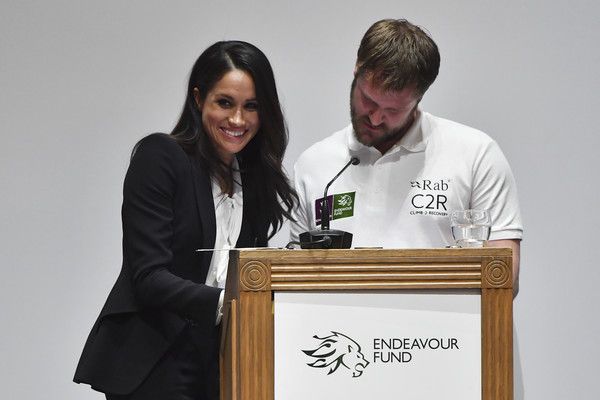 The event celebrates achievements of wounded, injured and sick servicemen and women. Meghan was a presenter, and even though the papers got mixed up, she was a pro and lightened the tense moment.
#MeghanMarkle's first award ceremony didn't entirely go to plan..... @EndeavourFundpic.twitter.com/ksCQyXHdkY

— Rebecca English (@RE_DailyMail) February 1, 2018
#PrinceHarry and #meghanmarkle meet some of the @EndeavourFund award nominees pic.twitter.com/ErvXhXE0uM

— Rebecca English (@RE_DailyMail) February 1, 2018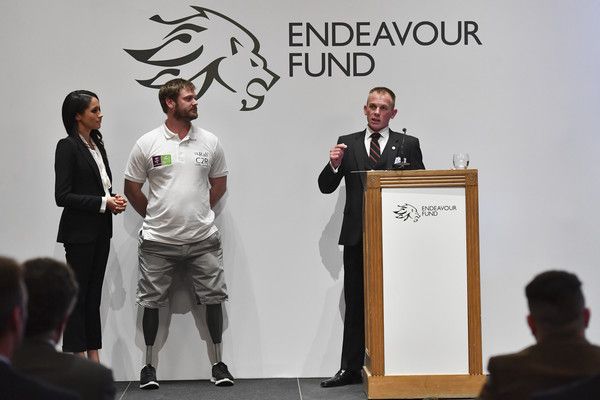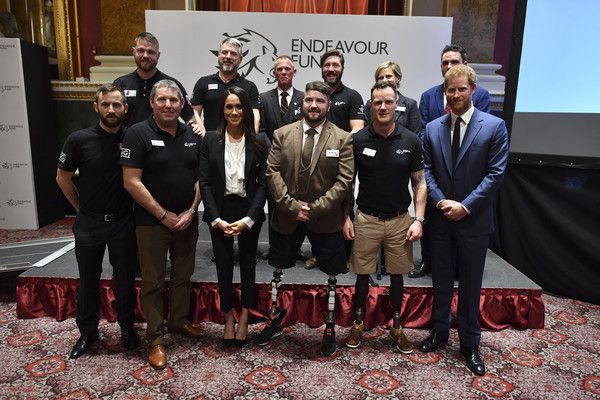 Loves it.
105 days till the wedding of the year...
Photos: Getty/InSTAR