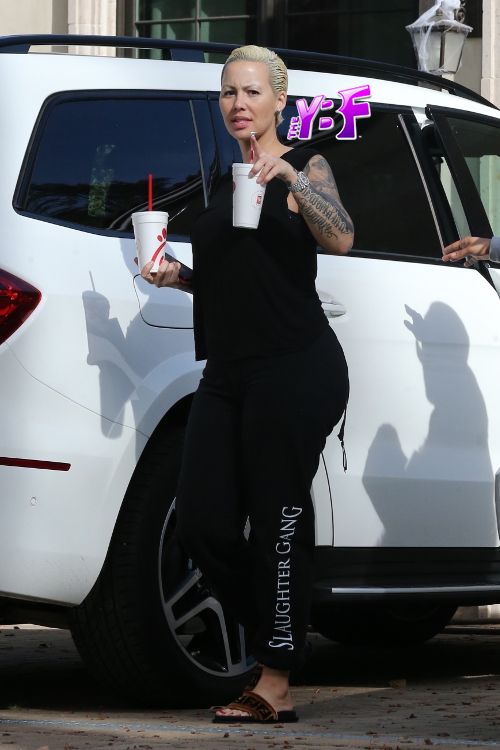 Amber Rose says goodbye to (some of) her lady lumps and we have the first flicks of her results. More inside…
It's been about 2 weeks since Amber Rose went under the knife to have a breast reduction. And now, she's showing off her results.
Before hopping on her Instagram Story, the Slut Walk creator was spotted making her way to a plastic surgery clinic in Beverly Hills. Dressed down in sweats, chick had her Chick-fil-a drink in her hand. Hey, a girl's gotta eat.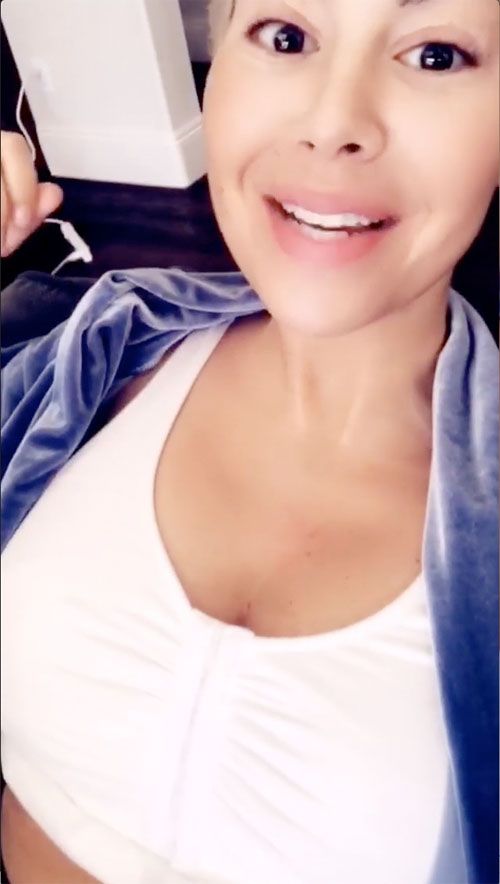 A few weeks ago, Amber, who's currently dating 21 Savage, announced she was going under the knife to have her breasts reduced. She went from an H cup to a D cup. And she shared her results on social media today.
"I don't know if you guys know, but I was a 36H," the 34-year-old-mom said in a series of clips on her Instagram Story. "I was really, really big and I think now I might be a D cup, which is like, really small for me."
The blonde bombshell, who's currently growing out her hair, opened up her robe to show them, saying, "Look how much smaller they are. So I really went down a lot."
We're sure she's feeling lighter and better now.
Peep a clip below:
Here's to a speedy recovery1
Photos: Backgrid/Amber's IG