It was like they just moved in to their new mansion yesterday.  Well, it was last December to be exact.  Tamar Braxton & hubby Vincent Herbert have just listed their palatial pad on the market for $7.5 million.  Deets inside...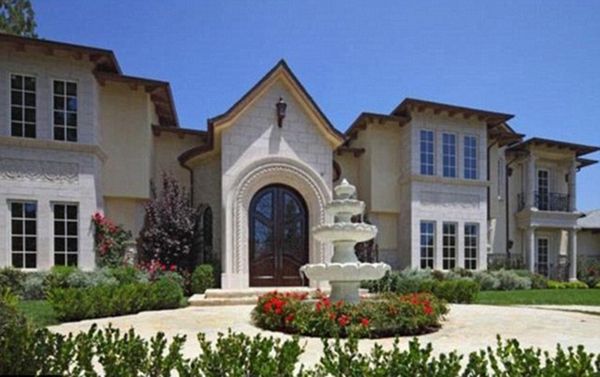 The funny and oh-so-real reality couple who star in "Tamar & Vince" about to make a major change.  The loaded duo just put their new Hidden Hills, CA mansion on the market....and they've barely lived in it a year.
Reports state that music producer/Lady Gaga's manager Vincent Herbert and his sassy wife Tamar are unloading their 12,402 square foot mansion for $7.5 mill.  That's $500K more than they purchased it for.  Hoping to make money off the fact the McMansion was filmed on their show?  Not a bad idea.
The gorgeous French-style two-story mansion has five bedrooms and seven-and-a-half bathrooms, and is located in a gated community.  But it's pretty safe to say the $34,000/month payments weren't an issue.  And during their show, we learned that the two barely had time to decorate their place and truly feel at home.
The bickering between the two, while funny to watch, is rumored to be taking a toll on their marriage.  Could this have anything to do with the surprising listing of their new home?  Time will tell.  The season finale of "Tamar & Vince" is tonight on WeTV.