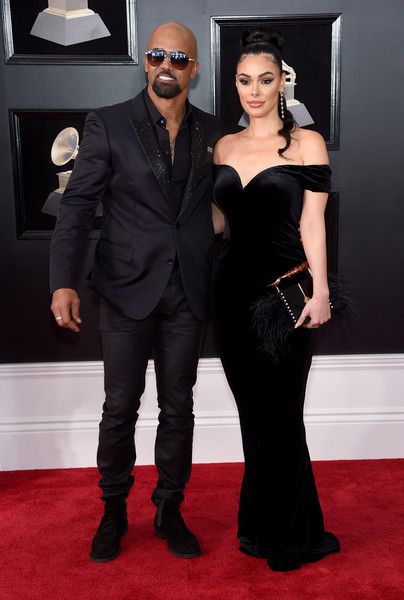 Shemar Moore had a special lady on his arm when he hit the carpet at the 2018 Grammys red carpet. Find out how the actor used his emailing skills to nab a date with "Ballers" actress Anabelle Acosta inside…
Shemar Moore knows how to sweet talk via email.
The "S.W.A.T." star pulled up to the 2018 Grammy Awards in NYC with "Ballers" actress Anabelle Acosta on his arm. So, how did he do it? A simple email helped him out.
The actor told Entertainment Tonight he had to try his hand when he laid eyes on the "Quantico" star.
"I wrote an email. I did that impromptu, chivalry stuff. I took a chance, I took a leap," he spilled. "Mama is fussing at me! But Miss Anabelle Acosta, she's beautiful, look at her."
Showing up at the Grammys certainly screams coupledom status, but the actor said they're still in the beginning stages of getting to know one another.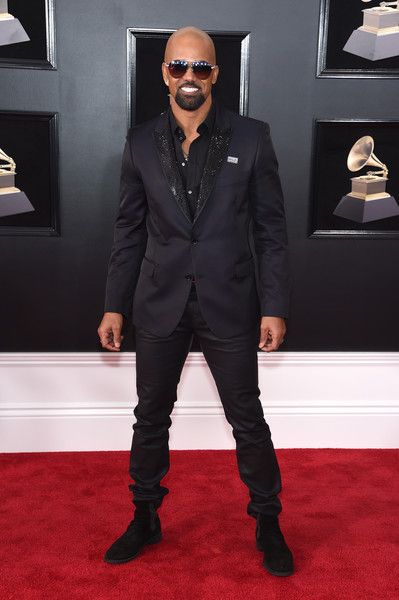 "We had never met each other," he explained. "I wrote [the email] just knowing there's no way she's going to hit me back... But I went back to my creative writing classes, I got my mama in my head, 'Show respect,' and I was a poet. Poetry in these fingertips! I wrote a little something something, and I just waited... A few days went by, and then bam!"
"You know what the first thing she said to me [was]?" he continued. "Mr. Shemar Moore, I hear you've been looking for me. Watch yourself!' I was like, 'Oh, it's on!'"
Anabelle, who also stars on "Chicago P.D.," shared she accepted his invitation because she was due for a fun night at an awards show.
"I thought this would be fun. I presented at the Latin AMAs last year. I told him it was stressful, so I didn't get to enjoy the show. So he gets to present [at the GRAMMYs tonight], get the stress this time, and I get to watch the show," she said.
The YBF hottie was tapped to introduce Grammy nominated singer SZA's performance.
"I said, 'You want to be spontaneous? You want to do something that most people won't do? You responded to my email. Let's just go big and have fun, because it's a good story,'" Moore added. "It's a good story no matter how it plays out. It's already a great story!," Shemar continued.
Sounds like a love connection.
Photos: Getty