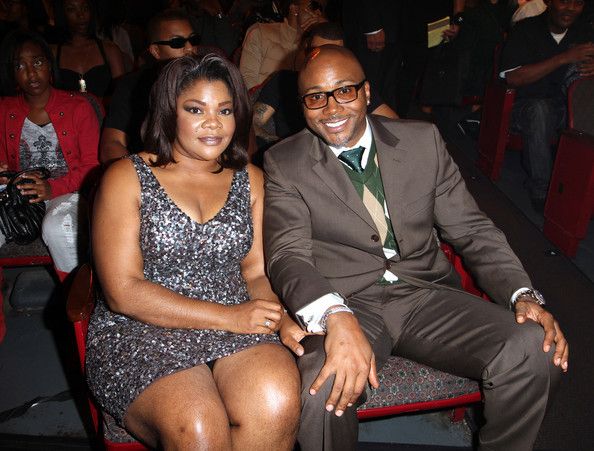 Mo'Nique has plenty more to say about her Netflix boycott, and she's calling folks out like Sheryl Underwood for acting like she can't relate to the pay gap involving black female comedians.  Plus, she and her husband Sidney Hicks get quite emotional over the whole situation on their podcast.  See it all inside...
Earlier this week, comedian Sheryl Underwood spoke on (frenemy?) fellow comedian Mo'Nique's call for pay equality. 
Mo is indeed causing a stir amongst the masses by accusing Netflix of gender and racial bias when it comes to salaries offered for their Netflix specials. Mo says Oh Damn Well, especially since Amy Schumer didn't seem to ruffle feathers when she brought up the fact she was lowballed....with an $11M offer.
After Mo'Nique blasted Netflix for their $500K offer to her and offered up arguments as to why this was unfair (as well as called out Tyler Perry, Oprah and Lee Daniels again for contributing to her blackballing in the industry), her Queens of Comedy sister Sheryl Underwood responded.
"I do not recollect ever asking her to take less money, especially if she felt she was violated. What I asked her to do and what I was hoping that she would do, was to talk to Oprah Winfrey, Tyler Perry, Lee Daniels...Now she may not agree with me but what I do commend her for now is having the discussion that will hopefully open the door to solving this racial and gender inequity problem that we see."
Mo'Nique had a response for her this morning, and she wants to come on "The Talk" to discuss:
Mo and Sidney hot an episode of their "Open Relationship" podcast mostly, if not all, dedicated to the Netflix issue.  And they take everybody to task - claiming Oprah never stood up specifically for black women and black people pick and choose who they stand behind.  Sidney got emotional, and she defended her man.
Photo: Getty