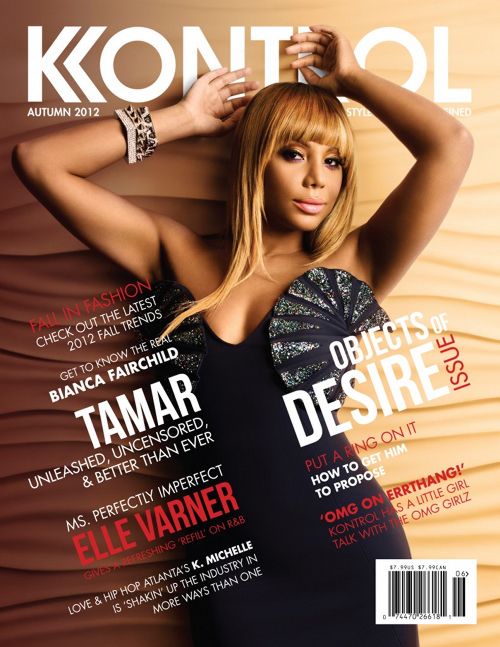 Two of our fave chicks are covering the new Autumn 2012 issue of KONTROL magazine.  Tamar Braxton gets sexy for the cover, and so does songstress Elle Varner.  Check out both of their looks inside...
Tamar is all over our tv's with her spinoff "Tamar & Vince."  And now, she's rocking the Autumn 2012 cover of KONTROL mag.  The youngest Braxton sister toned down the hair and makeup -- a bit -- and we think she looks pretty fab.
On the second cover is one of our fave YBF chicks of the  moment, Gabrielle (Elle) Shellise Varner:
Rocking a pretty & colorful mini dress for her cover, Elle kept it fresh and young with her look.  She's also covering the OBJECTS OF DESIRE ISSUE out next month, and gives her take on the real deals in this industry...and the fads.
Check out both of the ladies' behind the scenes videos:
Tamar's Photos shot by Allen Cooley and Styled by Julian Lark
Elle's Photography by Will Kennedy & Styling By Julian Lark