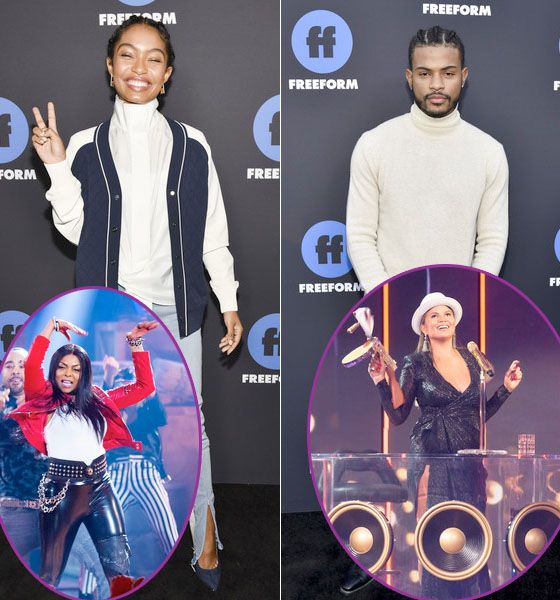 "Grown-ish" just got the greenlight early for season 2 and the cast was busy at work at the Freeform Summit when the announcement was made. Get the latest, plus see how Taraji P. Henson, Chrissy Teigen and more paid tribute to Michael Jackson inside…
YAS!
"Grown-ish," the super cool "black-ish" spinoff, will be back with another season after debuting just a few weeks ago (January 3rd).
It's not even a total surprise that the show was given the greenlight for season 2 as it was the biggest comedy series debut for Freeform in the last 5 years. Not only that, the show had the best overall debut for the network in the last 2 years. AND it received the largest digital views (4.5 million) in Freeform history. And honestly, it's just GOOD.  Woot!
So yes, we'll be seeing more of pill-popping, boy-crazy, lesson-learning Zoey Johnson (played by Yara Shahidi) exploring what college life is all about.
According to The Hollywood Reporter, the sophomore season will be gifted with a total of 20 episodes, up from the 13 for the first-year run. Get those coins Yara!
By the way, she's supposed to be taking a gap year before she heads off to Harvard.  But with the success of the show, we wonder if she'll take more time off before she starts college in real life.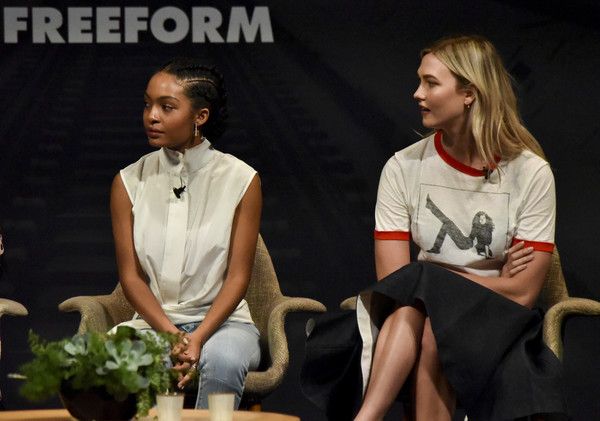 Speaking of Yara, the 17-year-old, who celebrates a birthday next month, made her way to the inaugural Freeform Summit in Hollywood (pictured above and below). The conference featured panel discussions where topics like millennial dating and LGBTQ representation on screen were discussed.
Yara talked about how millennials are so multi-dimensional, stereotypes and the power of social media where people can tell their own stories.
"I was reading The Fire Next Time and the one thing that he says is, 'Do you want to be integrated into a burning house?,'" Yara asked. "And what this group represents is a group of people who are dedicated to setting out fire and building a new infrastructure. I'm just so excited for you guys' presence, for what we've done so far and what's to come."
Yara's co-star and on-screen crush Trevor Jackson came out for the event. That outfit is extra snug but he's still a whole snack.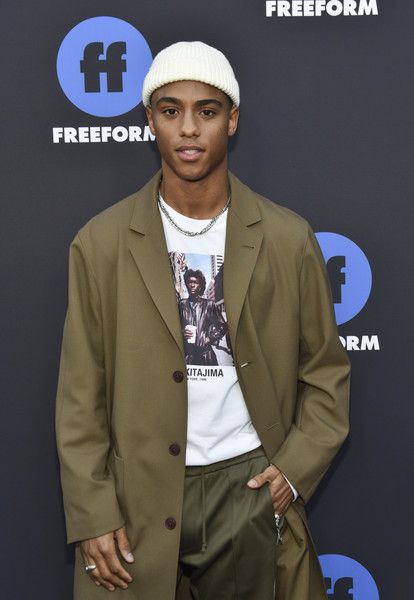 "New Edition Story" star Keith Powers, who's currently dating singer/"STAR" actress Ryan Destiny, made his way to event as he stars as Jason in the network's "Famous In Love" series.  We love that one too.
Hey ladies! Singing sisters and Yara's co-stars Chloe x Halle popped up at the event as they were tapped to hit the stage for a performance during the summit.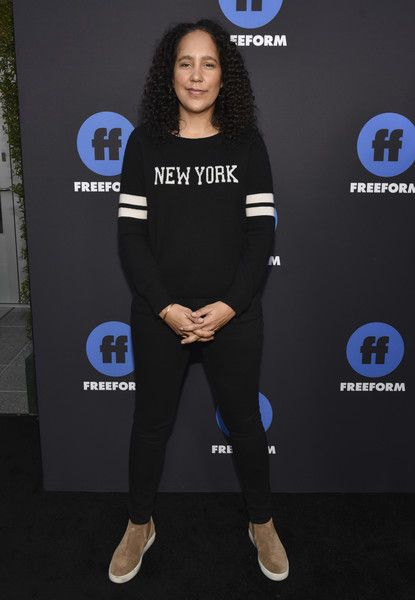 Gina Prince-Bythewood, who directed the pilot for Marvel's upcoming "Cloak & Dagger" series on Freeform. She will also helm a Spiderman spinoff film titled Silver & Black. Werk!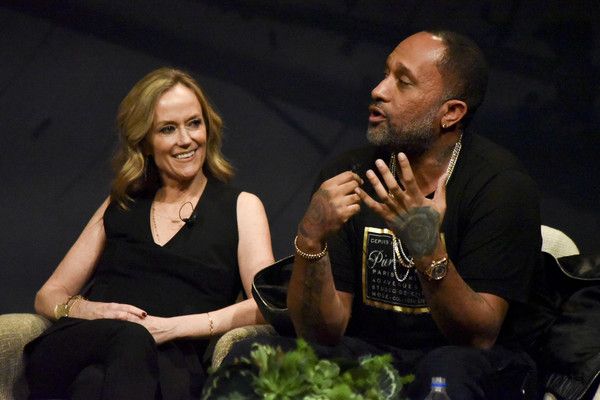 As expected, "black-ish" and 'Grown-ish" creator Kenya Barris sat on a panel.
Elaine Welteroth, who just parted ways with Teen VOGUE as the Editor-in-Chief, was also in the mix.
After the panels, Chloe x Halle provided the musical entertainment. Fun times.
At another event...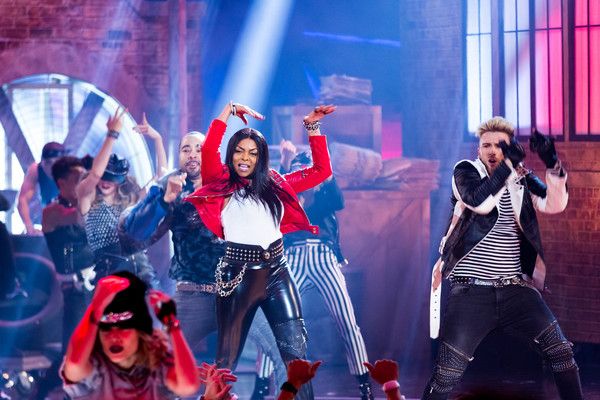 Bust a move Taraji!
Taraji P. Henson, whose new movie Proud Mary is in theaters, returned to "Lip Sync Battle" for a special celebration to the King of Pop, Michael Jackson to kick off its fourth season. The special broadcast, "Lip Sync Battle Live: A Michael Jackson Celebration," aired live from Hollywood's Dolby Theater.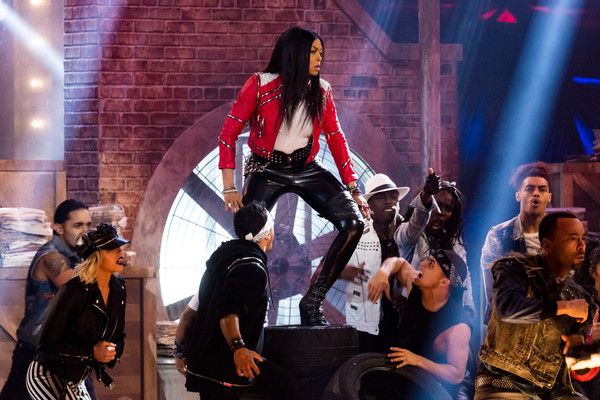 The "Empire" star flexed her dance and lip syncing moves to MJ's classic hit "Beat It," trying her hardest to beat "Orange Is The New Black" star Laverne Cox,"Pitch Perfect" star Hailee Steinfield and Gone Girl actor Neil Patrick Harris.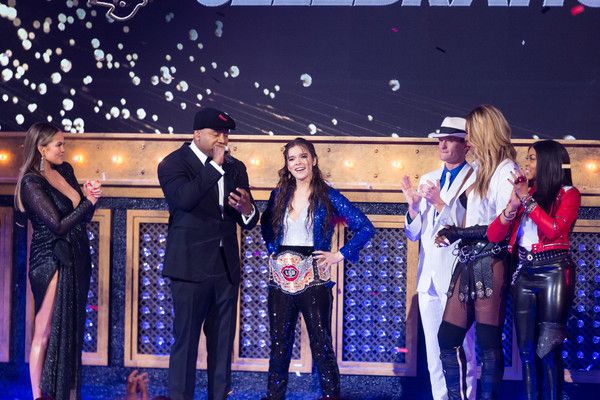 Hailee must had the moves because she took home the win after performing Michael Jackson's, "The Way You Make Me Feel."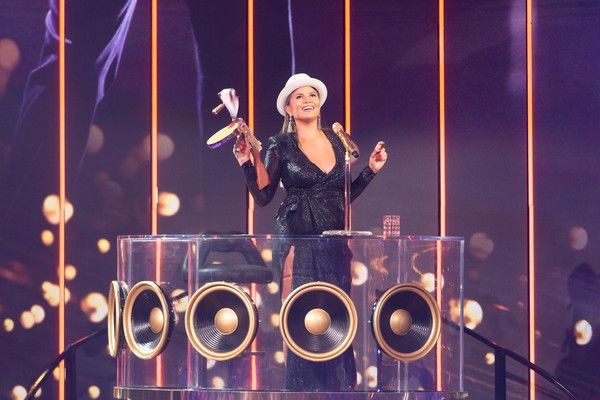 Meanwhile, color commentator Chrissy Teigen didn't miss a beat as she danced it up with her pregnant belly.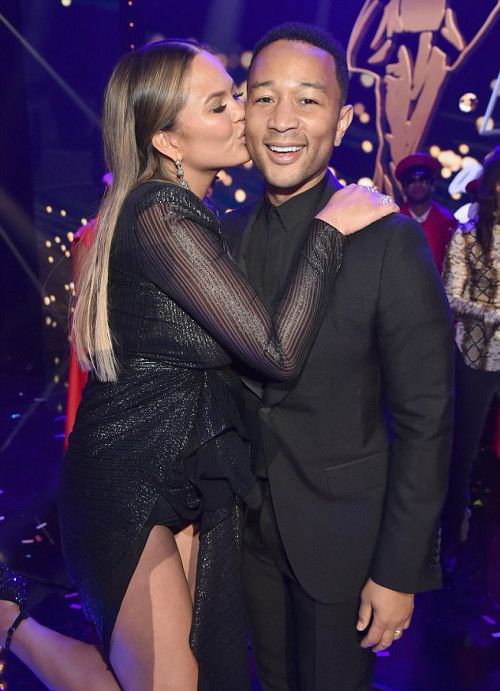 And it was a total family affair! Her hubby/R&B singer John Legend and their daughter Luna Stephens also came out for the pop music fun.
On the carpet...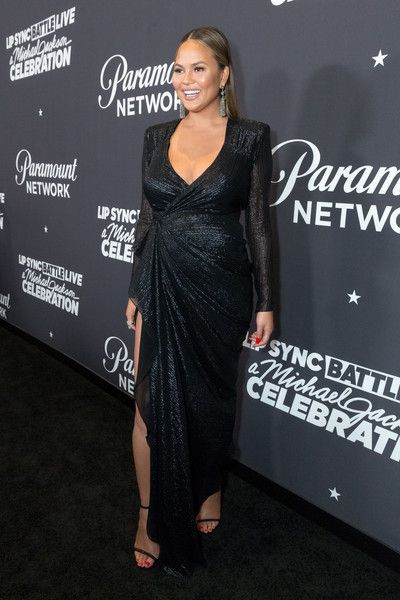 The soon-to-be mom again was all smiles while flossing her growing belly in a black sparkly gown before she caught up with the show's host LL Cool J for a laugh: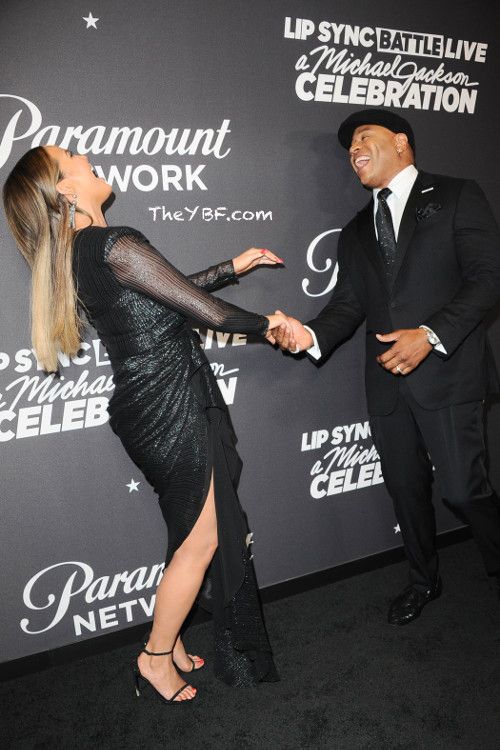 On SnapChat, she also gave fans a sneak peek as she got ready for the event.  Yep, she's taped and cinched in for her life honey.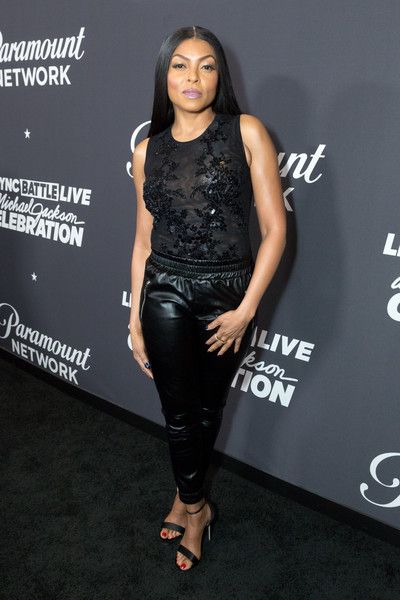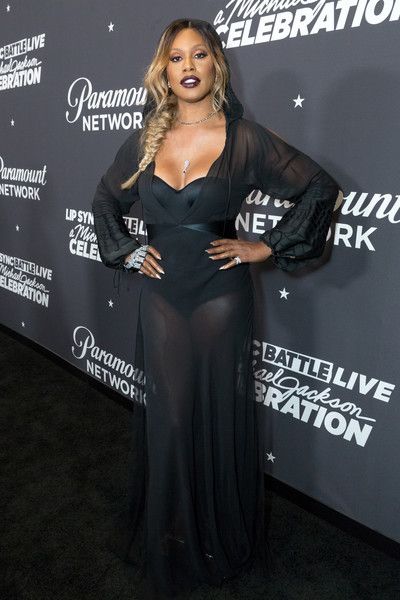 Taraji and Laverne also hit the carpet wearing all black, still standing in solidarity of the #TIMESUP movement.
Check out clips of Taraji and Laverne in action below:
Photos: Getty/Startraks/Chrissy's Snap