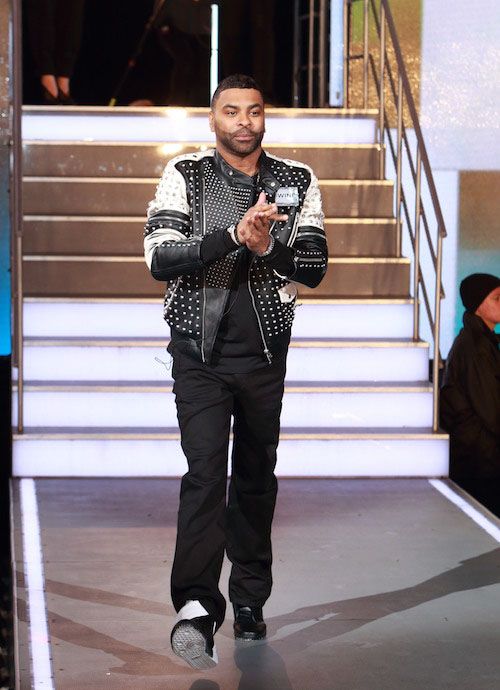 Ginuwine rejecting a trans woman on television has caused a stir online. Debate inside….
Ginuwine has sparked social media debate during his stint on "Celebrity Big Brother UK." On a recent episode, the "Pony" singer was sitting amongst his housemates where they were talking about whether he would date a trans woman.
"I'm a woman, right. You would date me, yeah?," the singer's cast mate India Willoughby (who is trans) asked him. "Not if you tell me you're trans," he responded. India kept insisting she was a "woman," but Ginuwine made it clear he would not date a trans woman.
Then it all went left. India wrapped her arms around the singer and attempted to give him a kiss. Pulling himself away from her grip, he smiled and politely curved her, then she eventually stormed off.
Peep the clip below:
Was that not an unwanted sexual advance? Hmph.
Now, folks are debating back and forth on whether or not Ginuwine is homophobic/transphobic.
Peep some of the commentary below:
if you have a sexual preference that discriminates against transgender men or transgender women, you are transphobic.

this is a fact.#ginuwine

— LGBTQIA #LoveWins (@CityTerrorism) January 9, 2018
So when #TerryCrews didn't want a guy making an unwanted sexual advance he wasn't a bigot but a hero! But #Ginuwine is transphobic? #TeamDl

— DL Hughley (@RealDLHughley) January 9, 2018
It's one thing not wanting to kiss someone. It's another if you would kiss them, but u don't bc they're trans. @Ginuwine you're transphobic. I wish you nothing, but the worst and I hope this is the end of your 20+ years struggling career

— pettywise (@chrisholmez) January 9, 2018
Ginuwine not wanting to kiss India isn't #transphobia but her trying to kiss him and then when declined she wants to call him out as #transphobic that's SEXUAL HARASSMENT #BCC

— A. M. Ahmed (@chez_isaaq) January 9, 2018
"The Breakfast Club" radio host Charlamagne gave everyone mad at Ginuwine "Donkey Of The Day" and served up several logical reasons why:
It's an interesting debate. Do you feel like Ginuwine's preference makes him transphobic? Was India WAY out of line as well?
Speak on it in the comments.
Photo: Splash