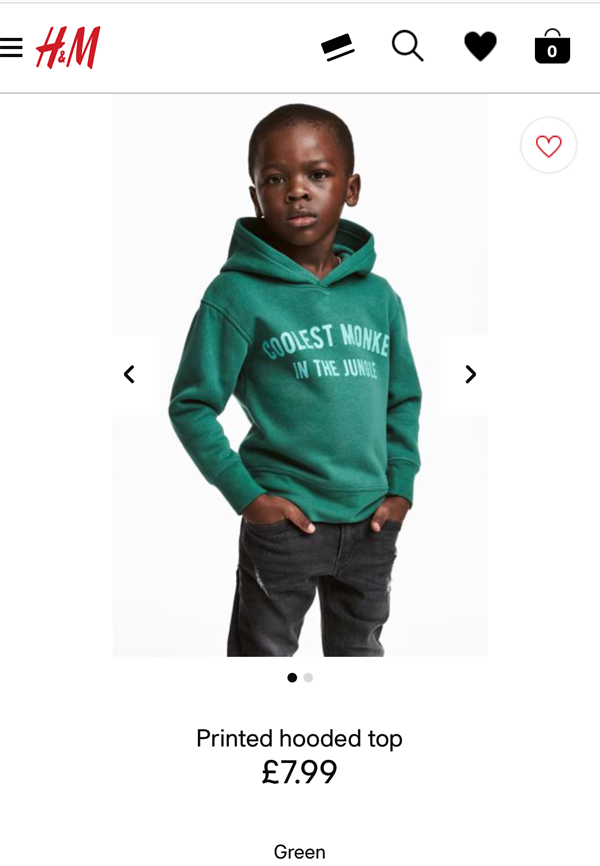 Everyone is up in arms over this H&M ad campaign that features a black boy wearing a hoodie that reads, "Coolest Money In The Jungle." Share your thoughts inside…
Another day, another insensitive ad that has folks up in arms.
Apparently, everyone who finalizes ad campaigns at H&M UK thought this was appropriate. A young, black boy is featured wearing a green hoodie that has "Coolest Monkey In The Jungle" written across the front. There are different variations of the hoodie, but the black child was picked to wear THIS one.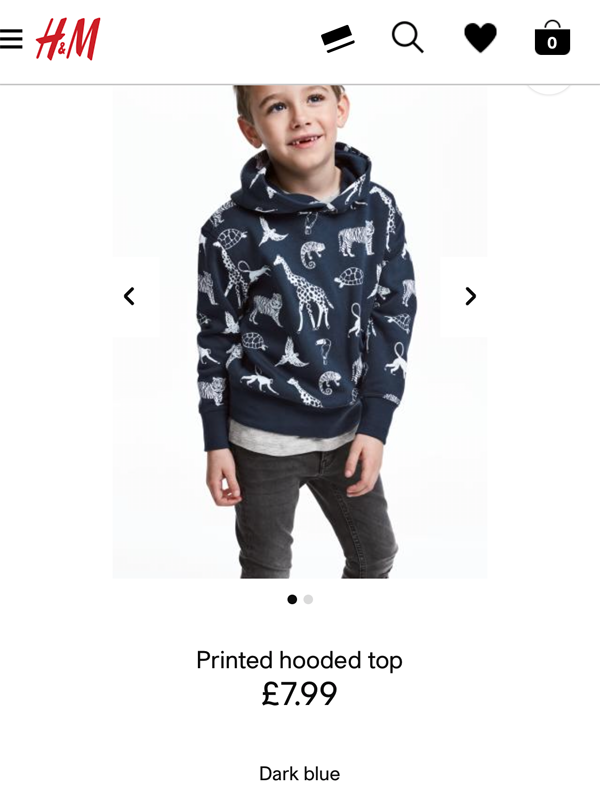 He could have easily worn one of the other hoodies. 
So, this imagery made it past every eye in HM's corporate office and no one saw an issue with it? Fire everybody. Throw the whole office away.
Folks are also wondering where the parents of the young boy were in all of this.
Everyone is killing H&M UK for the ad of the inappropriate hoodie as they should BUT where were his parents, manager &/or agent?! Like cmon pic.twitter.com/XmMxgAr8tc

— Lenny S (@kodaklens) January 8, 2018
Roc Nation exec Lenny Santiago pointed out that his manager or parents should have caught this before it was released, but sometimes brands will photoshop clothing on the models post-approval. So, his management team and/or parents may not have even been aware of the final look.
As expected, Twitter is in a tizzy:
So not a single person at @hm knew the history of "monkey" and its derogatory use as it relates black people before they put up this ad...? https://t.co/hQfwXPgl1n

— Tamika D. Mallory (@TamikaDMallory) January 8, 2018
In the year 2018 there's no way brands/art directors can be this negligent and lack awareness. If look at other sweaters in same category they have white kids. We have to do better. pic.twitter.com/Av4bS4t6yn

— alex medina (@mrmedina) January 8, 2018
. @hm, have you lost your damned minds?!?!?! pic.twitter.com/EYuCXLZtv3

— Charles M. Blow (@CharlesMBlow) January 8, 2018
So the white kid is the "survival expert" and the black kid's "the coolest monkey in the jungle" yeah?! 2018 and we still have to bear this kind of non-sense, injustice & disrespect?! @hm please get yourself a reasonable, intelligent marketing manager ASAP!! #smhpic.twitter.com/HrzuIDhT5W

— Leon Balogun (@LeonBalogun) January 8, 2018
Since the outrage, H&M offered up an apology...a weak one at that.
"We sincerely apologize for this image," H&M said in an email sent to CBS MoneyWatch. "It has been now removed from all online channels and the product will not be for sale in the United States. We believe in diversity and inclusion in all that we do, and will be reviewing our internal routines."
Heard it all before.  But what e didn't hear is how this happened and what you're doing to prevent it from happening again.
However....
Someone took responsibility to help change the narrative a bit, for the little boy's sake. Social media personality & entrepreneur Chris Classic photoshopped the image of the little boy in a hoodie with his own logo to celebrate him. Cute.
Thoughts?
Photos: H&M