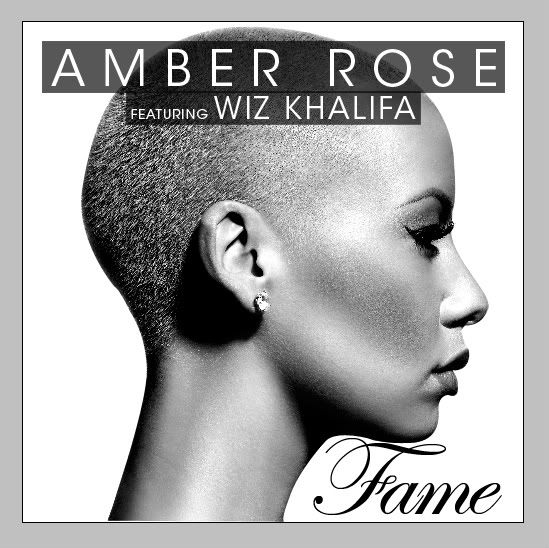 Video vixen turned model turned rapper girlfriend Amber Rose just made her singing debut.  Check out her brand new single "Fame" featuring her boyfriend Wiz Khalifa inside...
She told y'all she was coming out with an album.  And here's the first taste.  Amber's single "Fame" is an auto-tuned, beat focused track where she talks about becoming an overnight sensation, the haters, and not being ready for the fame.
She sang lines like: Can't buy some clothes/Or buy some cigs/without paparazzi waiting for a flick......This is a new situation/now you're an overnight sensation/You're not ready for the Fame....
Her boyfriend Wiz raps a few bars in the song, and also does a voice-over on the intro.
I'm sure folks will focus on the fact they can keep up with the beat so, by industry standards, that makes this an ok song.  As for her vocal ability, we can't really tell when there's autotune and producton masking it. 
Amber told MTV RapFix she's taking vocal lesons:
"I have my own unique sound, I make music that I love and I hope that my fans and the people that embrace me will love it also!  I've taken vocal lessons and I'm working on my album, but right now I'm in the beginning phases and I'm just taking my time."
You be the judge...
DO WE LOVE IT?!
Thanks to DDotOmen