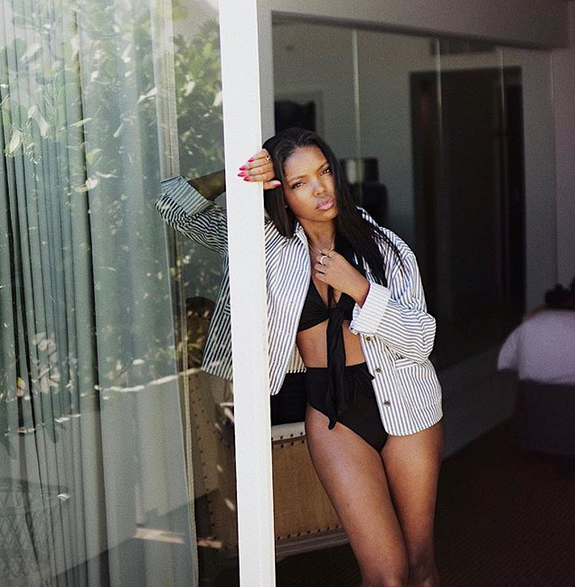 Ryan Destiny appears to be all wrapped up in love with her new beau Keith Powers. And we know it's real because she told TheYBF.com that she's not into pulling fake PR stunts (unlike her character on "Star"). Find out what else she told us about colorism in the industry and more…
Well looks who's all boo'd up and living life to the fullest!
That would be young, black and fabulous starlet Ryan Destiny. She's certainly a breath of fresh air and is making a name for herself as Alexandra "Alex" Crane on the hit FOX series "STAR."
The 22-year-old stunner, who will be celebrating a birthday on January 8th, isn't one to get all caught up in the weird rules of the entertainment industry. We've seen several stars concoct these fake relationships for the sake of their career, hoping to get some extra buzz. SEVERAL.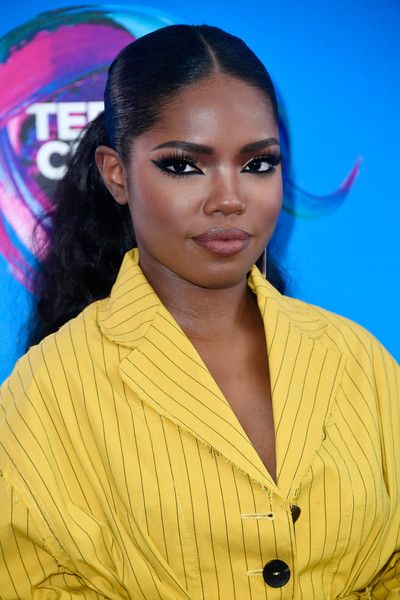 On "STAR," her character and Luke James' character (Noah Brooks) staged a PR relationship after they snapped a picture together and rumors of a relationship started circulating. But Ryan - who's a dead-ringer for an even younger looking Gabby Union - isn't that type of chick.
The "STAR" actress dished to TheYBF.com recently that she's indeed been asked by her own team to create a fake relationship with an athlete or another artist for publicity. But, she declined every time.
"It's the weirdest thing ever to me," Ryan explained. "I could never do it. I was like, 'I can't do that guys. It's the weirdest thing.' So, people actually do it and they're OK with it, but to each their own."
At one point in time, Ryan and her co-star Quincy Brown had us raising our eyebrows as they shared coupledom-style flicks of themselves on their social media. They do play a couple on-screen, so the rumors about an off-screen relationship weren't that far fetched. Turns out, they're just really cool…on a platonic level.
"Me and him [Quincy] are cool friends," she told us.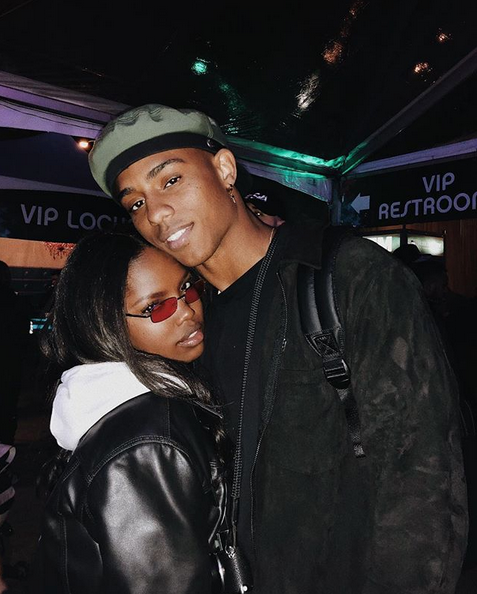 However, she does have a special man in her life. And that would be Keith Powers (Straight Outta Compton,"The New Edition Story," "Tales"), a young actor also making a come up. They have been dating for a few months now.  And we gotta admit, they're adorable.
The lovebirds jetted to Miami to ring in the New Year together and shared some of their love fest on their social media accounts.
See what they were up to HERE.
When "STAR" premiered, we were excited to see a black woman represent the many different shades of African-American women. As a dark skinned woman, Ryan revealed she experienced colorism at a young age in the industry. Since she started out so young, she didn't even recognize it in the beginning.
"It's just like a norm especially with the society we live in. Growing up, it was a thing I didn't realize until a later age that I was even going through it. I almost felt like I was brainwashed in a way. I didn't even realize I was being mistreated. I agreed with what a lot of what everyone else thought. I thought being lighter was better and I wanted to be lighter to feel more beautiful. It was something mentally I had to really go through and once it clicked, I felt like I knew what my purpose was."
Once she realized she wasn't the only woman going through it, she felt empowered. As much as people like to bash on social media, Ryan said the platforms have actually helped her thanks to an outpouring of love.
"I battle with things just like any other black girl. We just have to stick together. I feel like there is room for all of us. We just have to keep being innovative and showcasing what we can do. We are universal and we are enough."
Facts!
Chick's glow up hasn't been all great, though.  A few months ago, a report came out that Ryan's management company, Primary Wave Entertainment, was suing her over unpaid commissions and claims she breached her contract. Well, that's farthest from the truth. She confirmed her mother is her manager and she had no idea where this story came from.
"I was on set and there were like different tweets coming up. I didn't even hear it before. I was shocked," she shared.
"No, they [Primary Wave Entertainment] didn't [sue her]. Of course we went to my legal team, but no there's not [a lawsuit]. Plus, my mom is my manger," she continued.
So there's that.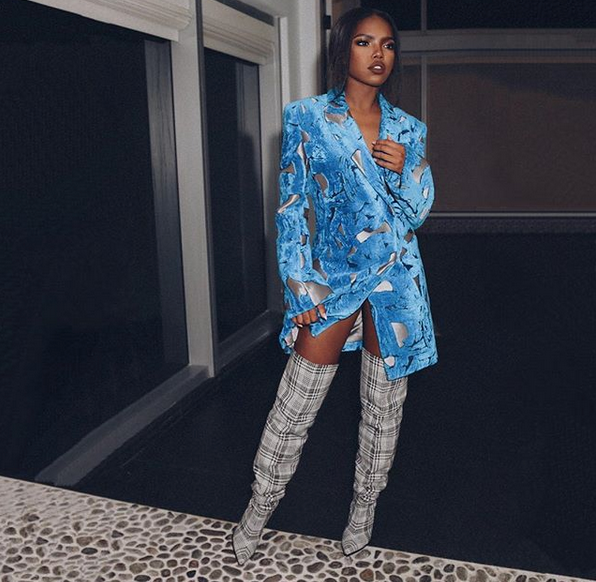 So what's coming down the pipeline for Ryan? New music!  She was in a girl group called Love Dollhouse before her tv stardom popped off.
She's currently finalizing her debut album, narrowing down which tracks she wants to put on the LP. However, she'll gift fans with an EP titled, On One's Own, before she releases her debut project. Ryan said fans can expect some urban, pop, and R&B type vibes from her upcoming musical offering. Nice! We'll be on the lookout for it.
Ryan will return to our television screens when "STAR" returns this Spring.
Photo: Ryan's IG