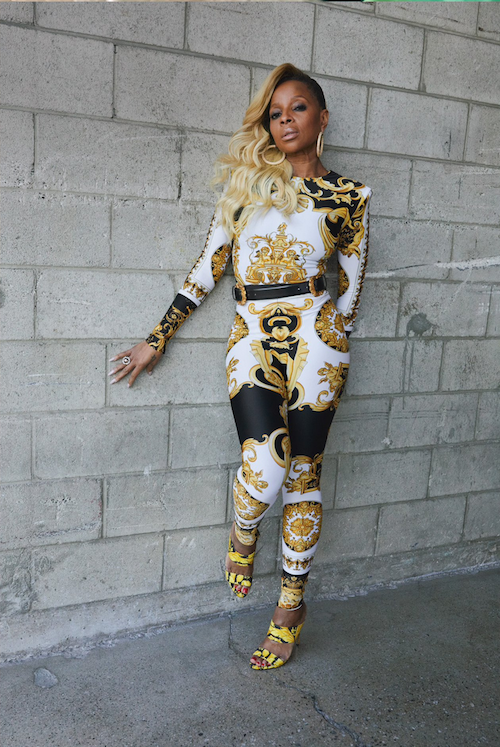 Mary J. Blige is WINNING.  We've got details of her Walk of Fame ceremony and more inside...
After slaying this week's W Magazine Best Performances special in Versace (down to her heels), news of MJB's Hollywood Walk of Fame ceremony hit the net. The news that she will be finally receiving her star came out this summer, now we know the Mudbound star will be honored on January 11th.  Just in time for Awards season to be in full swing.
Her long time friend and fellow Star-haver Sean "Diddy" Combs will join Hollywood Chamber president and CEO Leron Gubler to unveil her star.  Nice!  She's being awarded in the Recording category, and will go down in Walk of Fame history at 6201 Hollywood Blvd. in front of Eastown.
Congrats Mary!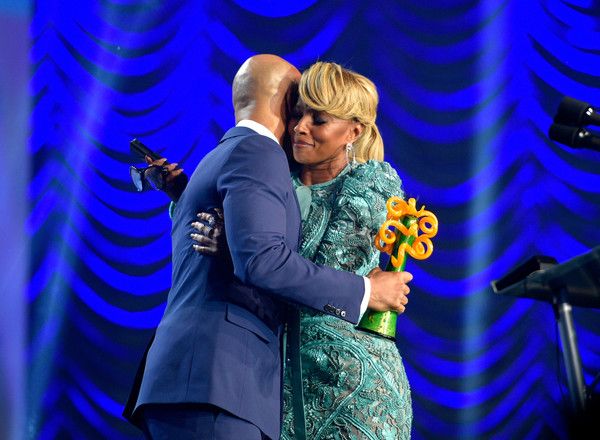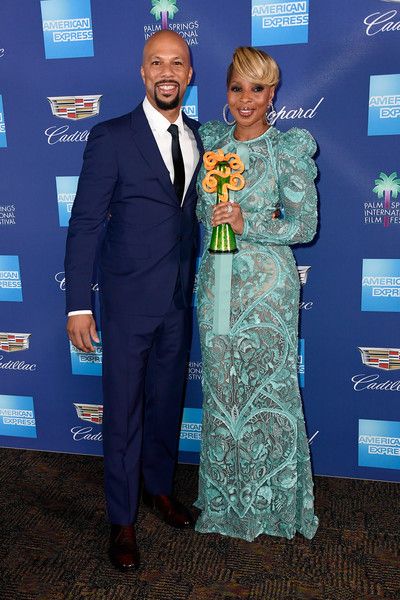 She's been killing it everywhere lately.  Earlier this week, she posed it up with Common after winning the Breakthrough Performance Award at the 29th Annual Palm Springs International Film Festival Awards Gala.  Looks like the Golden Globe nominee's season is off to a bomb start.
Despite all the accolades, it's not all sunshine and rainbows since her estranged husband Kendu Isaacs is still acting up.
He says the stress of their divorce saga has put him in the hospital. 
According to court docs obtained by The Blast, Martin "Kendu" Isaacs, who has been battling with the singer over spousal support, claims the ordeal has taken its toll on his health.

He says in the docs, "[Isaacs] has experienced physical manifestations of stress and emotional distress from this matter, which has caused him to become hospitalized."
This guy.
Of course, Kendu says this justifies why he will need an increase in spousal support, which he has been angling to get for a while now.  He says his suppot should be increased from $30K/month to $65K/month.
Mary & Kendu will face off again in court this March.
Photos: W Mag/Getty