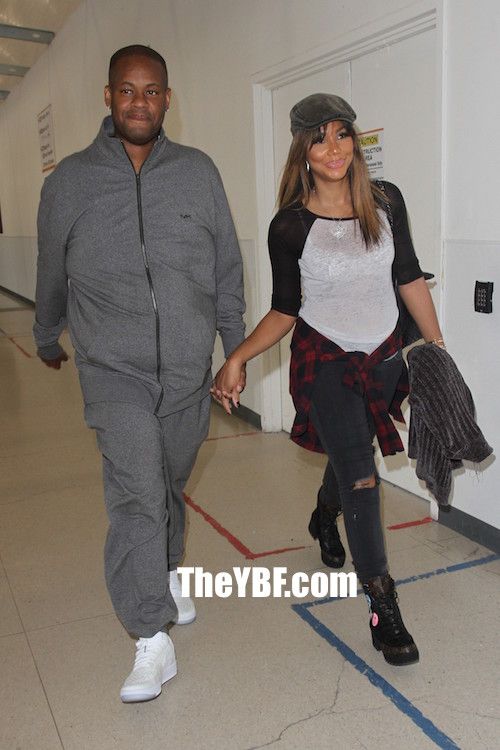 Tamar Braxton and Vincent Herbert sent 2017 off with a bang...and an arrest and accusations of a baby with a "whore".  Even the Govan sisters have been dragged into this drama.  But are they scamming EVERYBODY?  Get the latest inside...
Tamar and Vince had everybody in a tizzy over the New Year's weekend, including themselves.
It all started when Tamar decided to blast her "estranged" husband on social media for allegedly getting "a whore" knocked up.  Tamar claimed a woman came to her the previous night to tell her she was pregnant with Vincent THEE Herbert's seed.  So, this epic blast took place that Tamar deleted soon after:
That "check the records" comment turned out to be the fact Tamar had Vince arrested on Christmas Day.  Yup.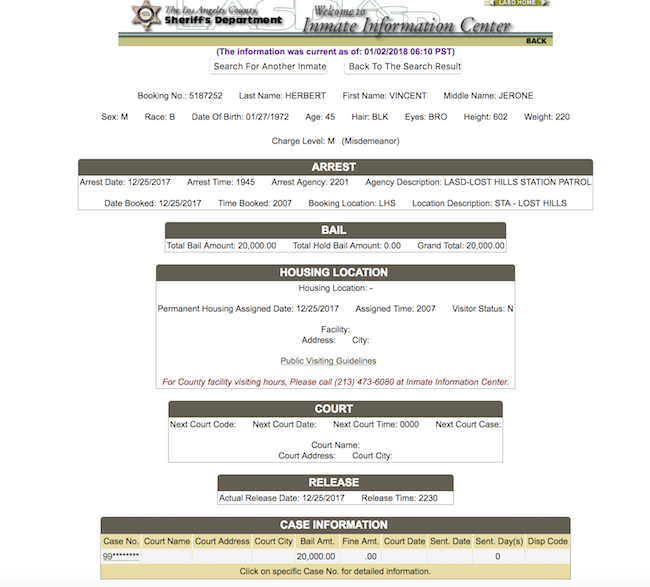 While the record conveniently leaves out what he was charged with, we're told it was Spousal Assault, which doesn't automatically mean physical abuse.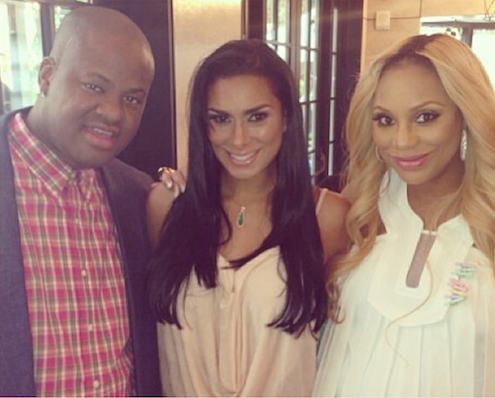 Tamar then commented on her own post with a confusing message involving Laura Govan.  Some took it as Tamar was accusing Laura of being Vince's impregnated whore.  It also is possible she called out Laura for sleeping with him, and said that it's her FRIEND who was pregnant by him as well.  She even dragged Laura's shady ex Gilbert Arenas into it:

Either the liquor was in full swing this night or Tamar was just being Tamar, but she seemed to stop giving any f's.  It was time to blast EVERYBODY. 
We still don't know what Rocsi and Joe have to do with this.
Laura denied everything, telling TMZ she's never slept with Vince and definitely is not pregnant with his baby:
Laura tells us the reason people think Herbert cheated on Tamar with her -- besides Tamar suggesting it online -- is because Arenas, her ex and baby daddy, started the rumor. We're told he reached out to Tamar recently and told her Herbert was cheating with Govan.

Laura tells us this is completely false and is just a new way for Gilbert to attack her ... and Tamar fell for it. She also says Gilbert needs to stop spreading lies and focus on child support -- which she says he hasn't paid since September.
Gilbert never misses a chance to drag his baby's mother, so here's what he said: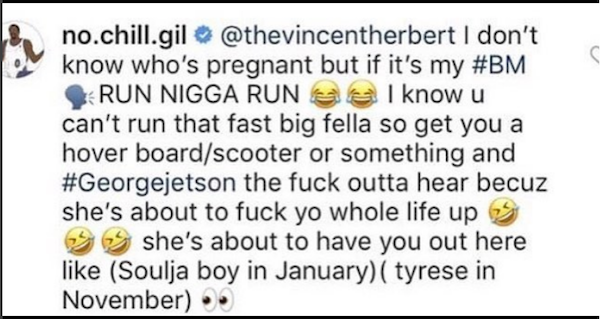 When Laura turned her comments off on IG, people started going in on her estranged sister Gloria Govan on HER IG page.  Gloria popped back, and even her ex husband and children's father Matt Barnes chimed in saying to leave
Tamar didn't stop there with the accusations.  When a singer - Melissa Schuman of Diddy's old girl group Dream - chimed in with a Me Too style statement about Vince, Tamar quickly flipped the script and DEFENDED her husband.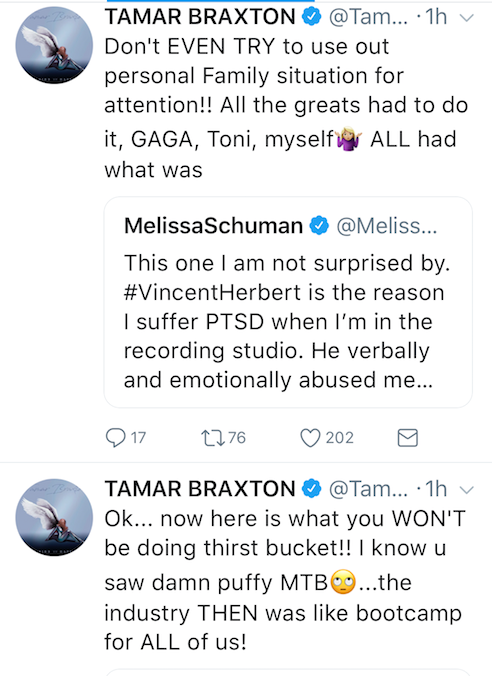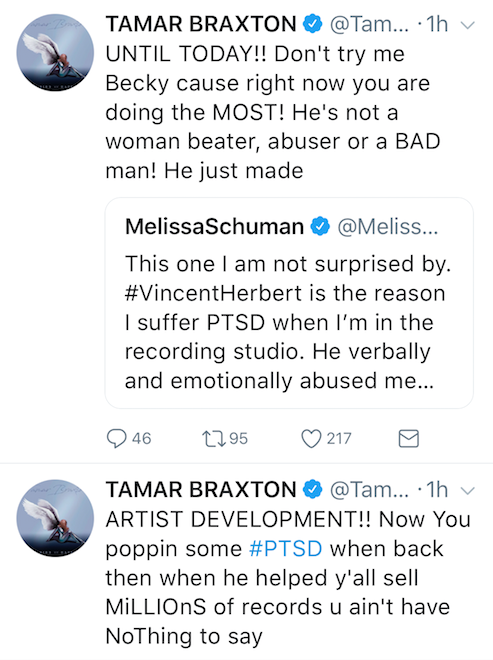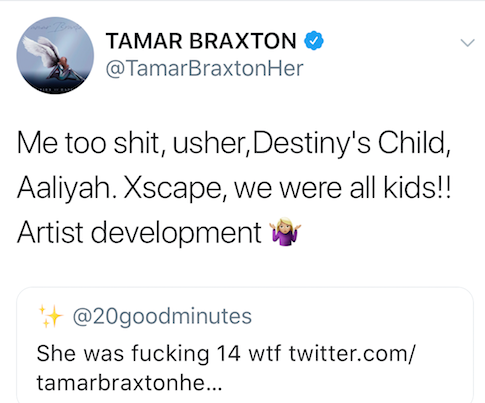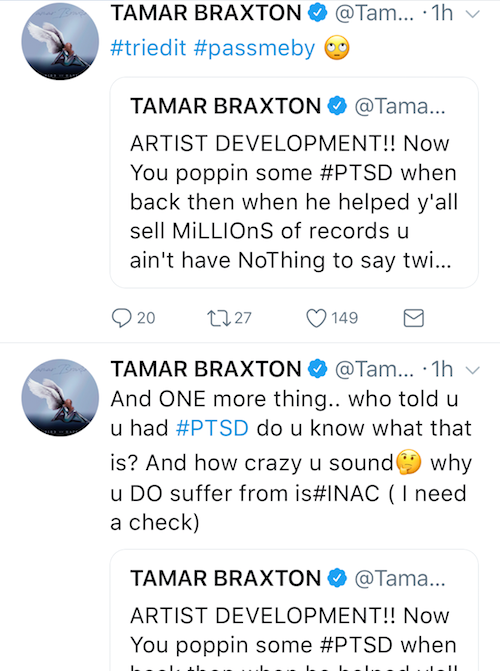 So odd. 
Folks did try to discredit Melissa by saying she said the same thing about Nick Carter recently.
Speaking of flipping the script, Tamar was seen getting close with Vince on NYE after Tamar & Xscape's show in Atlanta.  Folks have already been suspecting these two have been scamming their fans to get ratings on their currently airing "Tamar & Vince" show.  And this little video, now deleted by the original uploader, only adds to the speculation:
It's all too much.  Too.Damn.Much.
Photos: Backgrid/Twitter/Instagram