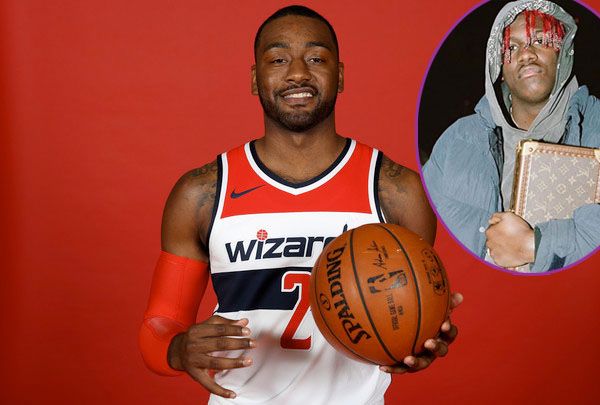 Lil Yachty and NBA player John Wall had the same gift idea for their friends. Go inside to them pass out Rolex watches to their homies, plus how Kandi Burruss blessed six families for Christmas inside…
It's one thing to have rich friends. But, it's a totally different ball game when you have a rich GENEROUS friend.
Rapper Lil Yachty wanted to thank his whole team who has held him down all year. So, what does he do? He cops them all iced out Rolex watches for Christmas. Sheesh!
Check it:
Yachty wasn't the only one gifting luxury gifts....
Washington Wizards guard John Wall gifted Rolex watches to ALL of his teammates. With each watch costing about $40,000 a piece, and with 16 players on the roster, he dished out about $640,000! Check it below:
Must be nice.
As for a YBF giving back to the less fortunate...
"Real Housewives of Atlanta" Kandi Burruss and her Kandi Cares Foundation blessed six families in a major way. Kandi and her elves hand delivered over 300 gifts, including clothing, shoes, XBOX consoles, beds, tablets, laptops and toys! Peep the emotional clip above.
EXTRAS:
1. Eric Garner's eldest daughter Erica Garner suffered a heart attack and is currently fighting for her life. The 27-year-old is on life support in ICU in a Brooklyn hospital. Her condition is reportedly grave, but the family hadn't given up hope. Prayers up for the young mother-of-two and her family. STORY
Photos: Getty/Yachty's IG