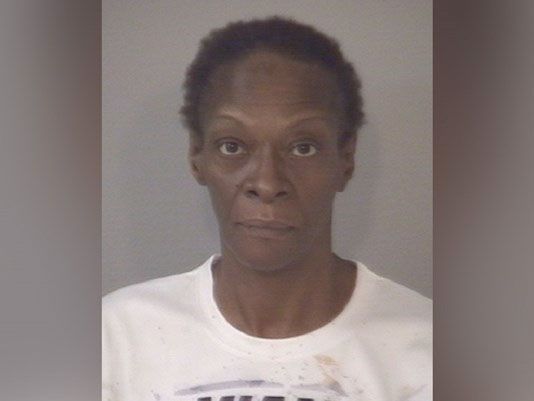 Chris Bosh's mom, Freida Bosh, was arrested for allegedly being involved in some illegal drug activities. Get the deets.
Plus, Tiffanny Haddish's ex-husband William Stewart has lawyered up and is gearing up to sue. More inside...
No one wants this news during the holidays.
Forer NBA baller Chris Bosh's mom, Frieda Bosh, has been arrested on suspicions of being involved in "drug distribution activities" by the DeSoto Police Department. This news comes weeks after the police raided Freida's home. It's interesting to note, Chris owns the home and has been trying to evict his mother. It's reported they haven't spoken to each other in years.
So why are the police after Freida? Well, there seems to be some funny business going on in the home. According to TMZ, Freida and another man living in the home, Johnathan Brown, were "exploiting a disabled person," making him pay the rent with his disability check.
"The affidavit states that Bosh ordered the victim to relinquish a large portion of his monthly disability check to her to pay rent for the victim and Brown," police said in a statement to NBC Miami. "The affidavit further advises the victim, who was intimidated by Brown, was then forced to participate in Brown's drug distribution activities."
Not only that, law enforcement believes Brown has been running a drug trafficking ring inside the home.
The site reports:
Officials say Brown was running the drug ring -- and Frieda "allowed this to occur as a means of obtaining free narcotics and marijuana from Brown, while also allowing narcotics and marijuana to be distributed from the offense location."

For her part, Frieda has denied wrongdoing -- and previously pointed the finger at a short-term tenant who had moved out of the home.
Freida has since been released. Brown was also arrested and was still in lockup on Tuesday.
Peep a video of Freida denying she's trafficking drugs before her arrest below:
Too much.
After speaking out to clear his name, Tiffany Haddish's ex-husband William Stewart is planning to take it to the next level.
You'll recall, he did a radio interview to address the rumors that he physically assaulted Tiffany. She detailed the alleged events in her new memoir, The Last Black Unicorn.
Then, details from the restraining order she filed against him in 2011 came to light that detailed how he choked and slammed her on several occasions.
Now, he's lawyering up and ready to sue.
According to The Jasmine Brand, William has hired Atlanta attorneys, Michael T. Sterling (Eva Marcille's boyfriend and soon-to be-kid's father) and E. Carlos Tanner, III. This is the same legal team helping music mogul Russell Simmons with his sexual assault scandal.
Sources tell the site William will sue for libel and defamation, specifically the claim she made in the book that he's the cause of the death of her unborn fetus.  Tiffany's supposedly already denying everything.
Yikes.
Photos: DeSoto Police Department/Splash